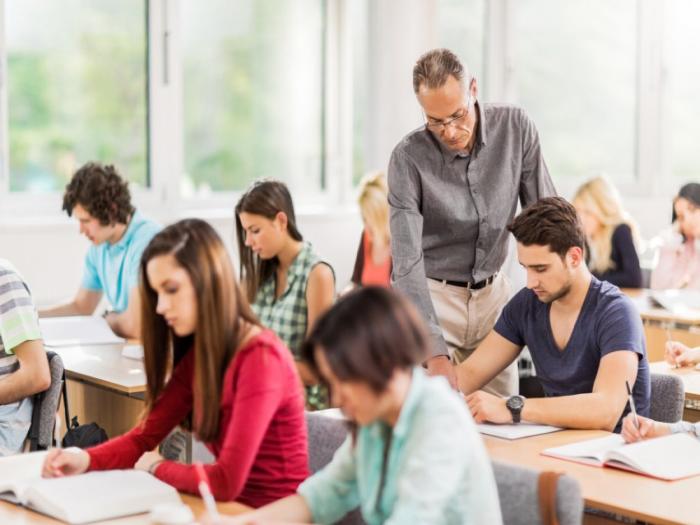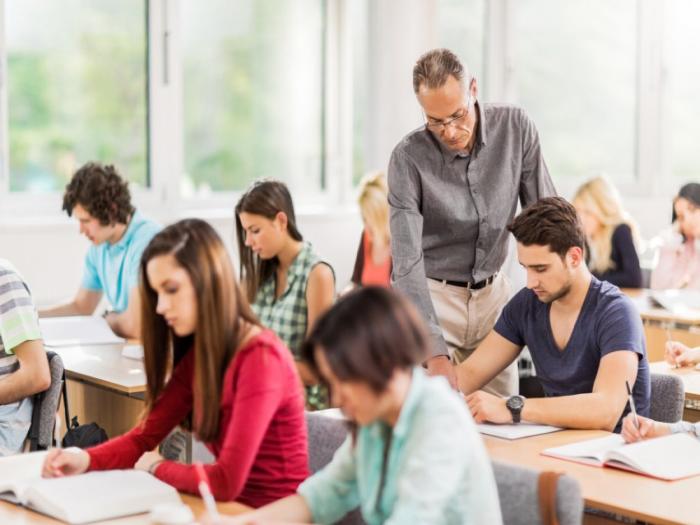 Bachelor's Degree in Psychology Programs
Obtaining a bachelor's degree in psychology is an ideal entry into the field, and can prepare students for a variety of career options. Students deciding to pursue psychology programs should perform careful research before deciding on which degree plan best suits the intended career goal. Developing an understanding of how the mind functions translates across many other areas of study and serves to broaden the understanding of the society. Students should ask for program details and requirements from multiple institutions to find a good match. Keep in mind that numerous online bachelor's degrees in psychology programs are available, allowing for more independence and flexibility toward earning a degree.
%%linkad1%%
Admissions Requirements for Bachelor's Degree in Psychology Programs
Bachelor's in psychology programs are highly successful, but competitive. Students will likely be required to provide supporting materials with their application for admission in addition to having a high school diploma or GED. For instance, many programs require a written essay and an in-person interview. To create a strong application and show dedication to the field, make sure the following components are included:
Evidence of meeting score requirements on standardized tests
Substantial grade point average based on coursework completed
Extracurricular pursuits and volunteer activities in the social sciences arena
Related part-time employment or internship
Individual schools may have different requirements in addition to these.
Overview of Bachelor's Degree in Psychology Programs
The focus of psychology bachelor's degree programs typically involves four years of study at a university or college. That time can be shorter if students have already earned an associate's degree or if they attend classes year-round. People choosing to earn a bachelor's degree in psychology have two options:
Bachelor of Arts (B.A.). Students gain a general liberal arts education, which includes languages and the arts. The concentration for the first two years involves liberal arts courses with a few psychology electives. The final two years include a variety of course options in research and statistical analysis, social and behavioral psychology, the biology of the mind, mental illness and the role of logic and emotion on motivation. Upper division selections include specialized courses, such as abnormal psychology, child development and organizational behavior.
Bachelor of Science (B.S.). For those intending to make psychology a career, a Bachelor of Science in psychology is an excellent choice, as it offers greater concentration in research methods and life sciences. This is a more science-oriented focus to equip students for further education in science-oriented psychology graduate programs, such as neuroscience, quantitative psychology, medical school, or other health-related graduate programs. Because this option includes a greater concentration on the major, students take more psychology courses, labs and statistics classes than those who are pursuing a B.A. It may also focus more on applied psychology courses and research methods.
Many institutions offer psychology degrees online, which can expedite the time it takes to earn a degree. These are flexible programs that are ideal for those students who plan to work while attending school. Contact the schools of interest to learn more about how to earn a bachelor's of psychology online.
Career Opportunities in Psychology
There is an extensive spectrum of career options for those who choose to pursue psychology as a life-long career. Earning a bachelor's degree is a necessary first step. The vast majority of people use the degree as a stepping stone to other options, as the knowledge gained can be applied to several different career opportunities. For instance, a keen understanding of how people think and what drives behavior is helpful in occupations such as teaching, writing, government and human services. Other rewarding professions include:
Marketing
Law enforcement
Organizational development
Advertising
Research
Sales
Options for graduates who further their education within the discipline of psychology including social work, drug rehabilitation, counseling and private practice.
Additional Resources for Psychology Students
Pursuing a bachelor's degree in psychology is a financial commitment. Fortunately, there are numerous scholarships and grants to help lessen the burden. However, most college-sponsored scholarships are typically merit-based, and students have to work hard to be eligible to earn these awards.
Students seeking scholarship and grant possibilities should reach out to their school's office of financial aid for more details about opportunities that may be available to them. They should also consult their department heads for information on campus-based scholarships as well as outside financial aid programs. Following are some examples of scholarships offered to psychology students:
Psi Chi. The International Honor Society of Psychology offers local chapter scholarships, national awards and research grants for undergraduate students.
American Psychological Association (APA). Students can explore an online directory of funding options for available funding.
Smaller, focused organizations. Other resources include local organizations, such as the Association of Black Psychologists.
University scholarship programs. Colleges and universities are prime sources for financial aid, particularly for exceptional students.
Start networking as soon as school begins. Many national organizations have local chapters with events for students and volunteer opportunities for programs and studies. With the right scholarship students can be on the path to realizing their educational and professional goals.
Online Bachelor's Degree in Psychology Information
Bachelor's degrees in psychology have been offered online for decades. Just a small amount of the psychology degree coursework requires the present of students on campus. Many universities nationwide currently offer online psychology degree programs. Part of the attractiveness of online degrees is considering applications to out-of-state programs. For example, students experience the advantages of receiving a degree from a recognized brick and mortar institution at in-state academic tuition rates with the flexibility and convenience of distance learning. Online programs provide ample interactions with faculty and peers, and students earn the same degree online as that earned by those who take courses on-campus.
Private universities are innovators in online learning by offering the option of taking classes from top-ranked schools from home and providing all the benefits of studying on campus without really being there. Moreover, students can take required coursework at a pace that works best for them. Some programs even allow students to apply for internships through the school. Private universities are also noted for relationships with major employers, making it a strategic choice for career development. Those who choose to study psychology, but worry that they will not have enough time to complete a degree will appreciate online options.
Deciding to Earn a Bachelor's Degree in Psychology
A bachelor's degree in psychology is one of the most traditional options for college students mainly because of the extensive array of career possibilities available with this versatile major. Earning a B.A. or B.S. in psychology affords the chance to analyze human behavior and provide help to those in need of human services. It also offers the possibility to learn more about others on a deeper level and cultivate valuable interpersonal skills for practically any career path.
Whether students choose a campus-based or online bachelor's degree in psychology program, they will receive the education they need to enter the field. It's a good idea to explore schools that best meet intended goals and request details them. Taking charge of educational goals is an exceptional method to jumpstart a career. With many high-quality programs alternatives, requesting details and additional information is a relatively straightforward process.