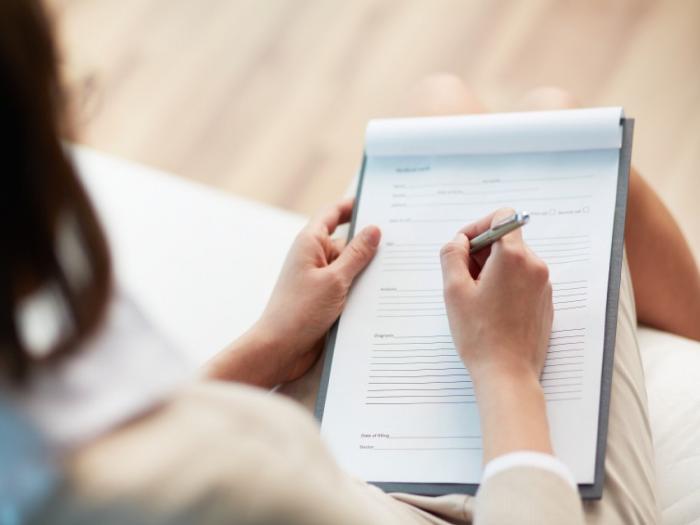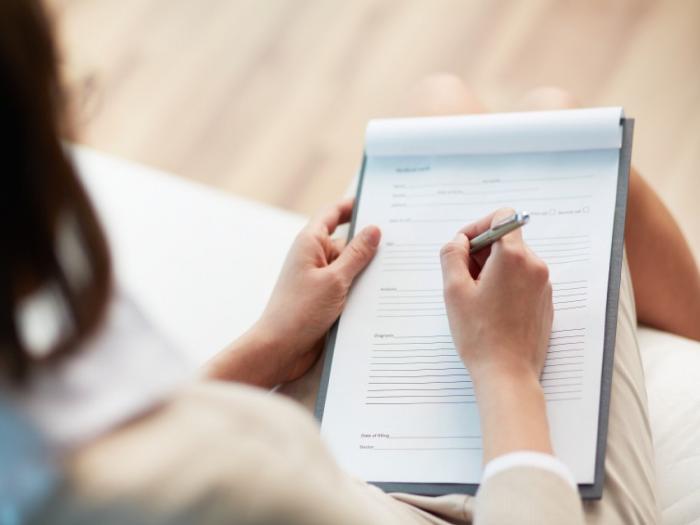 What is Forensic Psychology?
Who wouldn't want to work in the criminal justice system? It presents the opportunity for exciting new challenges with each and every work day. However, certain jobs also bring with them an inherent level of danger. You're often dealing with people who've been accused of or exhibited very violent behavior. Yet most of the risk involved in dealing with these individuals is limited to those working front-line jobs. Certain criminal justice careers not only allow you to avoid the uglier aspects of the industry, but also place you in the position of being able to help both your community as well as those going through the system.
This career path may be had with a forensic psychology degree. Forensic psychology (also often referred to as criminal psychology) deals primarily with the psychological aspects related to crime. Law enforcement agencies, judges, doctors, and attorneys will often call on forensic psychologists to assist in any of the following situations:
Assessing the competence of a defendant awaiting trial
Providing expert testimony for either prosecuting or defense attorneys
Evaluating the risk of recidivism
Diagnosing mental illness in a suspect
Educational Requirements for a Forensics Degree
Due to the weight that the criminal justice system gives to the opinions of forensic psychologists, those who wish to work in this field must first complete important educational requirements. If you're considering a career in forensics, you should first thoroughly research these options in order to determine which schools you'll want to enroll in and exactly how long it may take to complete your undergraduate and graduate coursework.
Most jobs with forensics degree requirements will mandate that you have a graduate degree. Thus, your undergraduate coursework should be chosen with that in mind. Most of those who are interested in becoming forensic psychologists tend to enroll in either criminal justice or psychology undergraduate programs. Courses in these degree programs will help you to become familiar with the concepts of developmental and social psychology, as well as law enforcement procedures and policies. If you have already completed an undergraduate program in an unrelated field, call and speak with an admissions counselor with the forensic psychology graduate program that you are considering. He or she may be able to provide you with a list of leveling courses that you may take in order to bolster your resume.
A typical undergraduate program can take between 4-5 years to complete. After that, you must obtain at least a master's degree in order to be called a forensic psychologist. Most graduate programs involve 1-2 years of advanced coursework and internships. Required classes typically involve the study of:
Legal principles and ethics
Psychotherapy
Mediation
Research methods
If you count yourselves among the many who are resuming their educational careers while also working, you may want to consider an online forensic psychology graduate course. These programs are specifically designed for working professionals such as yourself, with the understanding that your time is limited. Therefore, lectures and class notes are posted through an online portal, and communication with your instructors happens either by email, video conferencing, or instant message. Yet the coursework and class load is typically the same. Certain programs may also require that you occasionally visit the campus. Yet if you have the time, online courses will often allow you to work at an accelerated rate. This allows you to complete your program faster than you could in a traditional setting.
Forensic Psychology Jobs
Once you have your graduate degree in forensic psychology, there are a number of jobs in the criminal justice system that you can qualify for. Many involve offering counseling to both juvenile and adult offenders, as well as victims and their families. Law enforcement agencies will often call forensic professionals in as consultants to help in the training of new officers. Lawyers may also solicit the opinions of a forensic psychologist as a jury consultant. This job may entail offering advice during jury selection, examining evidence, and staging mock juries in preparation for trial.
Qualifying as an Expert Witness
Yet there's one job that most tend to associate with forensics psychologists, and that is as an expert witness. Lawyers on both sides of cases will often rely on the testimony of experts during trial in order to support their claims. As a forensic psychologist, you may be called upon to give your professional opinion in a child custody case, or to determine whether a defendant in a criminal trial is capable of determining the consequences of his or her actions.
However, in order to be classified as an expert witness, you'll often have to have a doctorate. Most doctoral programs involve a greater degree of study into the clinical applications of psychological philosophies. They usually take about 5 years to complete, after which you may also have to obtain licensure with the state in order to practice. After that, however, your level of expertise is respected even greater, and thus your services may be in much higher demand.
No one can promise you that forensic psychology jobs will be easy. You may be asked to witness and deal with situations and scenarios that most simply don't have the stomach for. However, if you're in search of an opportunity to make a difference, this career path can provide it for you.