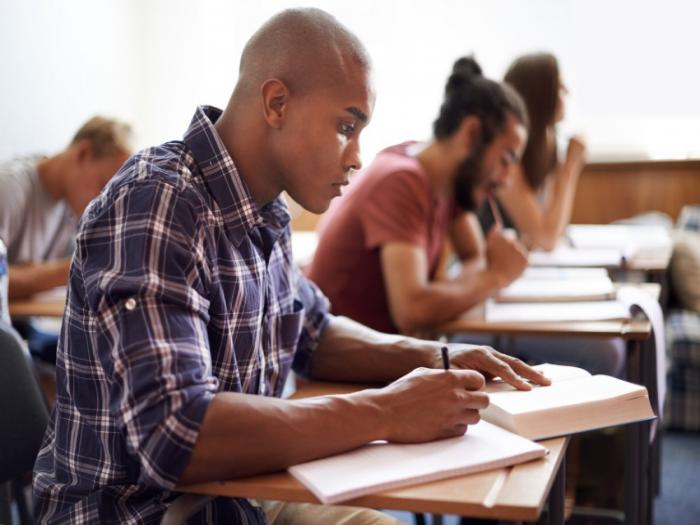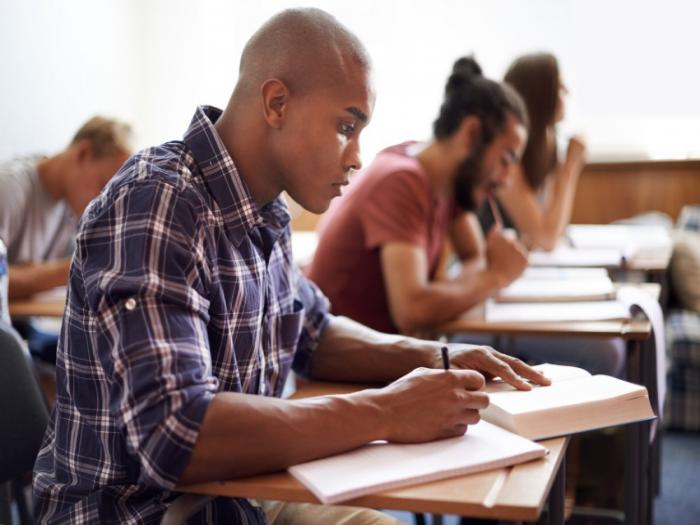 Prospective Student's Guide to a Certificate in Psychology
Psychology is the study of the human mind. It may include a study of thinking processes, motivation, behavior and cognition. Many undergraduates are interested in psychology, but do not want to major in the field. Graduates with a bachelor's or master's degree in psychology may be interested in obtaining additional education that qualifies them as a specialist in a specific concentration. Graduates of other programs may wish to apply psychological principles to their own discipline. Psychology certificate programs are typically a one- to two-years in duration, and they offer general or specific training in the field of psychology for students and professionals of all types.
%%linkad1%%
What is a Certificate in Psychology?
A certificate in psychology is a shorter program than a traditional degree, although it must be taken alongside or after completion of at least a bachelor's degree. The program length and credit requirements will vary depending on the school and the program, but most take one or two years to complete. Coursework may include lectures as well as research, and may cover topics such as:
Abnormal Psychology
Adult and Child Assessment
Behavioral Research
Clinical Therapy
Experimental Psychology
Human Development
Group Communication
Intervention Techniques
Morals and Ethics in Psychology
Perception and Sensation
Personality Theories
Psychological Assessment and Experiments
Psychology Statistics
Psychopharmacology
Psychotherapy
Research Methodology
Social Psychology
What Types of Certificates are Available?
Students may earn a certificate in psychology in conjunction with or after completing another type of degree. They may earn an undergraduate certificate, which is sometimes called a post-bachelor's certificate, a graduate or post-graduate certificate and a post-doctoral certificate. The program tends to become more specialized and focus on a more advanced degree of knowledge at each level.
Undergraduate Certificate in Psychology – An undergraduate certificate in psychology can be earned alongside or after completion of a bachelor's degree in another field. The program may cover general principles of psychology or may specialize in a particular subfield such as experimental, social or abnormal psychology. This type of certificate can prepare a student to apply the principles of psychology to their chosen field. It can also be earned in preparation for applying for a master's degree.
Graduate Certificate in Psychology – This type of certificate is generally completed alongside or after completing a graduate degree. It tends to be more specialized, and may focus on behavioral, organizational, clinical or industrial psychology. Programs may increase a participant's qualification for teaching or research positions or prepare them to sit for state licensure exams. In addition to coursework and research, students may be asked to complete an internship or a dissertation.
Post-Doctoral Certificate in Clinical Psychology – This type of program can take one to four years to complete. It is primarily available to professionals in the field of psychology who are looking to expand their clinical practice or areas of expertise. The typical applicant already possesses a doctoral degree in psychology. Participants in a post-doctoral program may be seeking board certification and licensure or may be preparing for professional evaluations and exams. The program may include clinical labs and hands-on experience in addition to traditional lectures.
What Specializations Are Offered?
While some certificates impart a general understanding of the principles of psychology, many are specialized, particularly at the graduate and post-doctoral levels. Specialized programs can prepare psychology professionals to work with a specific type of patient. They can also enable non-psychology professionals to apply psychological principles to their own field. Potential fields of study include:
Aviation Psychology
Biopsychology
Coaching Psychology
Cognitive Psychology
Conflict Management
Criminal Justice Counseling
Developmental Disabilities
Experimental Psychology
Family and Marriage Counseling
Forensic Psychology
Organizational Psychology
Political Psychology
Social Psychology
School Counseling
Substance Abuse
Sports Psychology
What are the Advantages of Earning a Certificate in Psychology?
There are many advantages to completing a certificate in psychology at any level. Earning a certificate may expand a participant's career and educational opportunities, and expose them to unique networking opportunities. In addition, participants may enjoy the following benefits:
Job candidates with an undergraduate degree and a certificate in psychology may stand out from other applicants. The additional knowledge imparted by a certificate in psychology can be an asset in business, marketing, sales and other fields where human behavior can impact a company's success.
For students applying to a master's degree program, a certificate in psychology can show commitment to the field and set the candidate apart from other applicants.
Students may have the opportunity to interact with classmates and professors, expanding their professional network and experiencing new perspectives. Developing and maintaining contacts and references in a field can be essential for professional success and advancement.
For professionals already in their chosen field, completing a certificate in psychology can improve their current performance by giving them added insight into their customers, clients and coworkers. It can also open the doors to increased job opportunities. Employers are impressed by employees who work to expand their knowledge and skills.
Workers in the field of psychology can also increase their job opportunities by acquiring a specialization. Whether they hope to expand their practice or change careers within the field, a certificate can help participants to qualify for a new or expanded role.
While many degrees require students to complete general education courses, a certificate focuses on specific core knowledge and can be completed at a lower cost and in much less time.
What Careers Are Available With a Certificate in Psychology?
A certificate alone is not sufficient to enter the field of psychology as a therapist, counselor or mental health professional. However, a certificate in psychology may enable a graduate with an undergraduate degree to obtain a supportive position in social services. It can also give them an advantage when applying for any career where an understanding of human behavior is an asset. A candidate with a graduate degree in psychology and a certificate may have many more career opportunities. While requirements vary from state to state, with the right certification graduates may find work as career counselors, outreach coordinators, case managers, school counselors, psychologists, social workers or clinicians.
Where are Certificates in Psychology Offered?
Most certificate programs offer a great deal of flexibility. Many traditional and online colleges and universities offer a certificate in psychology. Brick-and-mortar schools may offer hybrid programs that require students to attend some classes on campus and allow them to complete others online. Some schools offer classes exclusively online, allowing students to participate on their own time and from anywhere in the world. Participants may complete a certificate alongside an undergraduate or graduate program or after completing their degree. Because a certificate generally consists of only a handful of classes, many students take classes part-time while working in their chosen field.
A certificate in psychology can be an asset to professionals in various fields. Many specialized programs apply the principles of psychology to a specific area of interest, allowing participants to gain special insight into a particular type of patient, client or customer. This certificate can increase a participant's professional and educational opportunities while allowing them to maintain their current employment.