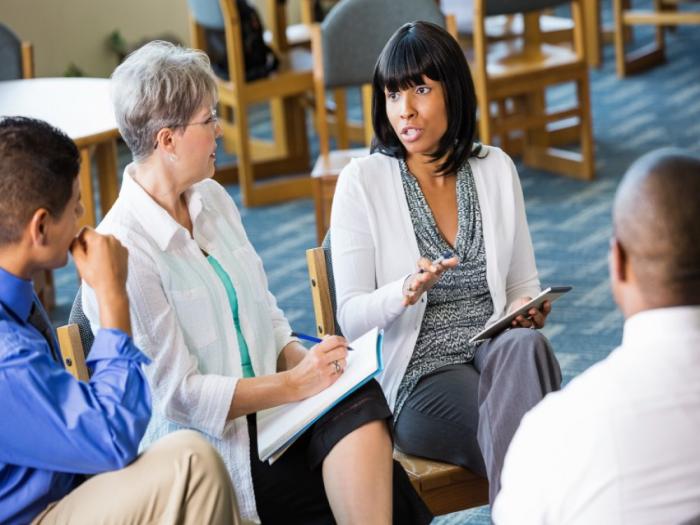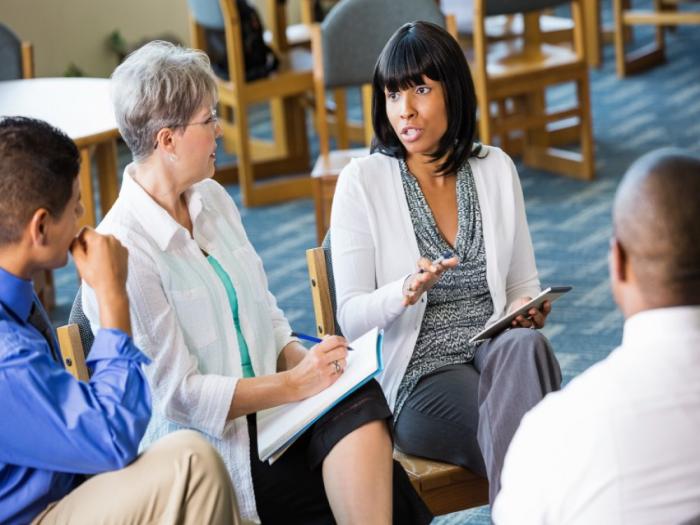 Degrees and Careers in Counseling Psychology
Counseling psychologists work closely with people to help them improve their lives. Counseling careers see professionals working as professors or researchers, as business consultants, or in a direct care capacity. When providing direct care, a counseling psychologist might be present in a school, college, mental health clinic, substance abuse treatment center, employee assistance program, hospital, or other environment.
A counseling psychologist provides treatment services to people who generally enjoy good mental health. While a clinical psychologist provides focused treatment to people with long-term moderate or severe mental health concerns, a counseling psychologist helps people through the rough patches in life. The jobs fulfilled by counseling psychologists are geared towards providing support to clients undergoing a wide range of life experiences.
Career Outlook
The Occupational Outlook Handbook produced by the U. S. Bureau of Labor Statistics states that in 2012 the median pay for a psychologist was $68, 640 each year. With a growth rate of 22%, this field is growing faster than average. This can mean that new psychologists have the potential to find many counseling jobs available in job markets across the country. This is a favorable career outlook for anyone thinking about pursuing a degree in counseling psychology.
Requirements to Become a Counseling Psychologist
A new counseling psychologist will require several years of education. A doctorate degree in psychology or philosophy is a standard educational requirement within the field. This degree requires undergraduate and post-graduate education. Many states allow aspiring counseling psychologists with a relevant master's degree to qualify for a master's level counseling license, which will allow them to practice in some professional capacities. However, the licensing requirements vary from one state to another, so a student's educational goals should be measured against the standards of the state they will graduate in or the state they will practice in.
A doctorate or master's degree is required for state licensure though specific employers may have different standards for various job postings. They may require a certain number of years in practice or a particular educational emphasis.
Education for a Counseling Psychologist
People wishing to look for competitive jobs with a counseling degree will first need to enroll in an undergraduate program with a college or university that offers a four year degree in a field related to mental health. These degrees are offered by most traditional colleges and universities as well as by many online colleges. Though graduation requirements can vary from one institution to another, students should expect to maintain a grade point average of no less than a solid B. Performing well as an undergraduate will help make students more competitive applicants to graduate programs later on. Performing degree-related volunteer work or working in a job related to mental health can also help an aspiring counseling psychologist become a highly qualified graduate program applicant.
Counseling Degrees to Consider
There is a wide range of possible graduate and undergraduate degrees relevant to a career in counseling psychology. These are just some of the degrees offered by online and traditional colleges and universities:
Rehabilitation
Education
Substance abuse treatment
Psychology
Counseling
Clinical mental health counseling
School counseling
Family and marriage therapy and counseling
Child and adolescent development
The diversity of graduate and undergraduate education programs available allow students to closely tailor their college experience to the kind of career they ultimately want to pursue. Keep in mind that not every educational institution offers each one of these degrees, so a prospective student may need to look closely at the programs offered by both traditional and online universities.
A Rewarding Career
Working as a counseling psychologist can be a very rewarding career. These professionals help people improve their lives in many different ways. Having the right educational background is a necessary part of succeeding in this particular field.