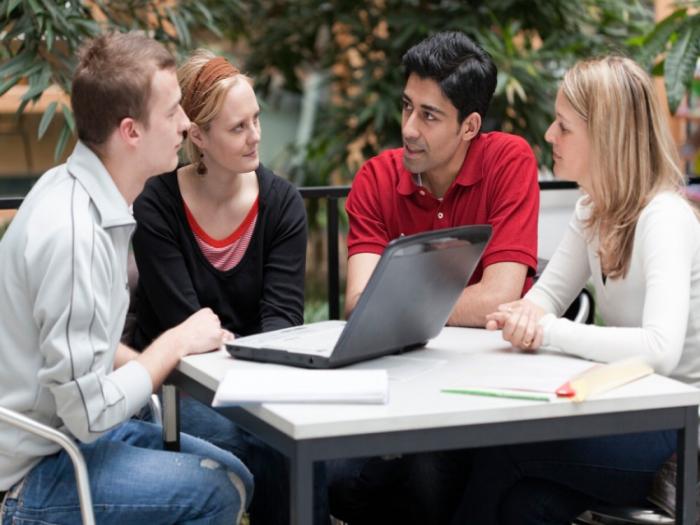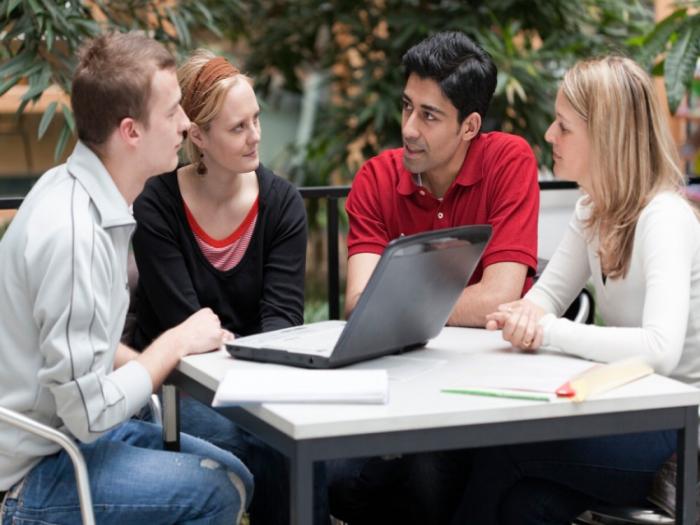 For those who know they want to be in the psychology field, an associate's degree in psychology is a great first step into the profession. It allows prospective professionals to gain further insight into the field without having to fully commit to a lengthy degree program. These courses of study are often considered to be efficient in terms of time and cost. Individuals who know they want to be in the psychology field, but aren't sure in what capacity should take full advantage of this educational option. If a graduate wants to continue his or her education or jump right into work, the scholar should be prepared to do so.
%%linkad1%%
Career Path
With a psychology associate's degree, graduates are ready for a wide array of jobs and educational opportunities. Students can enter into several different fields with research projects, government agencies and non-profit posts. A professional's exact career trajectory heavily depends on what that individual is interested in pursuing. For instance, some graduates will find work in administrative positions in clinical research institutions or companies.
Degree in Psychology
Many with associate's degrees go on to pursue a bachelor's degree at a four-year institution. These programs can prepare students for higher level field positions or advancing into other upper level degree programs. An associate's degree can be the first step in this educational path.
Advanced Degree Options
Some students may decide to go on into master's degree or doctoral programs in order to become a practicing psychologist. An associate's degree can be important for a scholar to understand the level of commitment that is involved with these advanced degrees. Furthermore, the established academic record of excellence can help convince admissions councils to accept a candidate.
Networking
An associate's degree program is a great place to begin networking for future professional endeavors. Classmates may go on to become important or key players in the field, and professors can offer career guidance or academic recommendations. Especially if beginning a practice is a goal, students should start getting involved with psychology organizations and participating in industry networking events. If nothing else, students will find study partners and tutors to aid them through their academic pursuits.
Immediate Opportunities
Though many use their associate's degree in psychology as a launching pad into more education, graduates are prepared for entry-level positions in the field. Students can branch out into the following areas:
Law
Human Resources
Medicine
Teaching and Education
Business
Commercial Enterprises
This two-year degree gives students the knowledge they need to be more competitive in the job market. With enough research and applications, the degree can lead to diverse employment opportunities and higher-level positions.
Standard Curriculum
There are two options for the psychology associate's degree: Associate of Arts and Associate of Science. They are known as A.A. and A.S. respectively. Both require basic coursework in math, science, English and sociology as well as psychology focused assignments and classes. Outside of these guidelines, the program's academic demands will vary according to local and regional standards.
Common Prerequisites
Before being accepted into an accredited program, students must have a high school diploma or have completed a GED program. To ensure eligibility, prospective students should consult with an institution's stated policies or speak with an academic advisor.
Associate of Arts Versus Associate of Science
What is the difference between the A.A. and A.S.? The A.A. will have a greater emphasis on humanities and studying theoretical concepts and procedures. The A.S. programs will usually entail more math and science coursework. Both are typically acceptable when moving on to a four-year degree or entry-level position.
Overview of Coursework
Regardless of the differentiation between A.A. and A.S. degrees, both will likely cover
Mental illnesses
Societal influences on family
Culture
Biology
Behavior
Research methods
Statistics
Medical jargon
These courses will also be in addition to basic educational requisites like English 101 and/or Algebra II. However, most reputable programs will include many of these subjects as part of standard curriculum in psychology.
Requirements for Continuing Education
For those who think they are likely to pursue higher education, there are many options available. Before seeking out four-year institutions with psychology programs, students should ensure the validity of their associate's degree program and begin to prepare for their anticipated career trajectory.
Accreditation: Regional bodies accredit most A.A. and A.S. programs. The Distance Education and Training Council (DETC) may accredit online courses of study. Either way, students must make sure their degree is accredited before agreeing to participate in any courses or events.
Thinking Forward: Students who plan to continue education or enter into another type of program should compare the curriculum to what the advanced institution demands from applicants. Scholars should look for courses that will transfer and save them time and money.
Networking: Oftentimes, companies will offer jobs to those with established connections to the enterprise. Employers enjoy hiring those they know, so networking can be key to a highly successful field career. Students should actively participate in local or school psychology events.
Financial Aid: Most top tier programs have a hefty price tag. Even the most affordable programs can be costly. Luckily, many grant and scholarship opportunities are available that will minimize the stress of paying for a quality education.
If a graduate can get all these ducks in a row, he or she will likely be ready for tackling the application process for more advanced psychology programs. The educational process should be approached holistically to increase the chance for success in the future.
Online Learning Options
To cut costs, many students take advantage of online associate's degree programs. Because of the type of coursework involved, these degrees easily lend themselves to the online format. Most assignments can be completed through an online medium and don't necessitate face-to-face instruction. There can be many advantages to an online program.
Flexibility
Especially for those with work or family obligations, the online format offers much needed flexibility. In some cases, professors post the week's assignments and students can complete the work on their own time as long as it is in by the specified due date. This means students can make the most of scattered free time without taking away from their day to day lives.
Variety in Course Selections
Online programs may pull from across multiple institutions or have greater opportunity for guest lecturers. Additionally, visiting professors can quickly design a course that can be reused and retaught. This results in a highly diverse course catalog that can keep students intrigued as they complete standard requirements and prerequisites.
Easy Credit Transfers
Some four-year institutions or university networks come together to design and implement associate's degree programs. This facilitates an easy transfer of credits and smoothens the transition into higher-level programs. Students can make the most of their time since they will not have to repeat basic or lower level coursework. Additionally, this results in less cost for the graduate.
For students who want to pursue a career in the field of psychology, an Associate or Art or Associate of Science may be a great option and stepping stone for future endeavors. While graduates gain preparation for entry-level positions, many go on to higher educational opportunities and programs. The option is both cost and time effective and can offer flexibility to those who need it most. For those just getting started, an associate's degree is a fantastic way to get insider knowledge without committing to a career path too early.