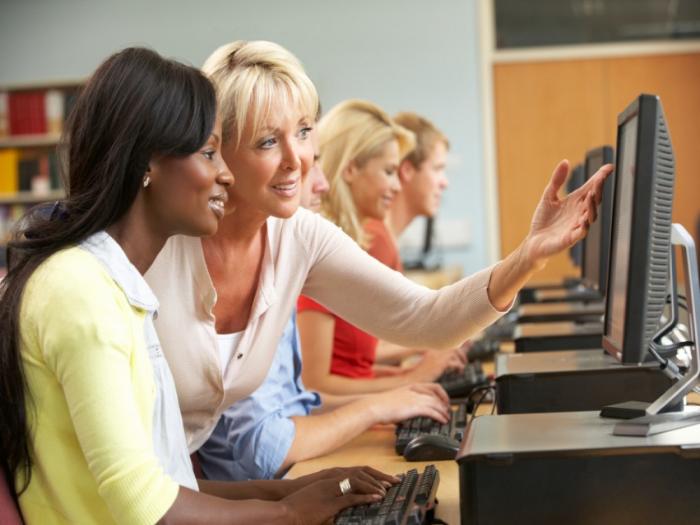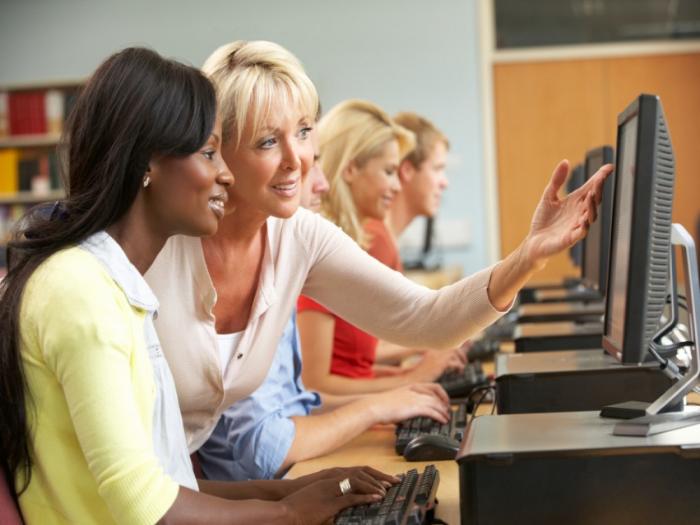 Computer Science Degree Online
As technology has become an increasingly prominent foundation of modern businesses and lifestyles within the past few decades, Computer Science has risen to the forefront of technology related degrees. A degree in Computer Science can prove extremely useful, as the field remains one of the fastest growing in the nation. There are many top computer science programs to choose from, as well as many options to obtain a Computer Science degree online.
What is Computer Science?
Computer Science serves as the foundation of not only the technology industry, but of nearly all fields and industries that incorporate technology into their business models. Those with a degree in Computer Science utilize both their creative and analytical abilities to design and maintain networks, websites, and systems. Although most programs incorporate a variety of subjects, there is a range of specializations in Computer Science that students may choose to study specifically. Computer Science degree programs may include coursework or specializations in:
Computer Engineering
Database Administration
Computer Forensics
Information Security
Computer Networking
Information Technology
Computer Programming
Software Engineering
Cyber Security
Web Development
Computer Science Degree Requirements
Although the required coursework varies depending on the program, most students seeking a degree in Computer Science are expected to be comfortable with standard high school mathematics and be adept at critical thinking and problem solving. Many programs require calculus as a prerequisite. Upon completion of a Computer Science degree, students may gain a variety of practical skills, such as the ability to abstract and analyze computational processes, design and implement appropriate solutions to problems requiring computation, as well as evaluate the organization and design of hardware and software systems.
Job Outlook
Computer Science is a diverse field, and consequently, there are a variety of career paths that graduates may choose from. According to the Bureau of Labor Statistics, job openings for software developers and related computer science careers are expected to grow by 17% through 2024. Some possible employment opportunities for those with a degree in Computer Science include:
Software Applications Developer
Computer Systems Analyst
Computer Systems Engineer
Network Systems Administrator
Database Administrator
Business Intelligence Analyst
Web Developer
Computer Programmer
Software Systems Developer
Software Quality Assurance Tester
Computer Science Degree Programs - Online Degree
Selecting a program from some of the best computer science programs in the country may be tough decision. A majority of the programs will offer the same classes, labs, and have similar admission requirements; but some programs may have offerings that are unique. Prospective students should look at the types of classes, lab work, career guidance, and availability of professors. Students may also want to verify the computer requirements to check if their computer is sufficient or if they may have to upgrade.
Accreditation
Generally speaking, computer science programs seek accreditation from ABET, an organization responsible for accrediting applied science, computing, engineering, and technology programs. ABET maintains the same criteria for both on-campus and online programs. The Distance Education and Training Council (DETC) may also accredit online colleges. As long as the online degree program that you choose to enroll in is accredited regionally by either DETC or ABET, employers are more likely to accept the degree as legitimate.
Computer Science Online Degree Types
Online Associate's Degree: This degree is typically offered through 2 year programs. Students may gain a technical foundation for a user support role, as well as exposure to certain workhorse programming languages. Such a 2 year degree program allows students to fast track into the workforce and may lead to a variety of entry level jobs.
Online Bachelor's Degree: This degree is typically offered through 4 year programs. Most 4 degree programs cover more extensive and complex subject matter, including the application of mathematical and algorithmic theories and principles in the design of electronic systems and software programs. A bachelor's degree may be the minimum education requirement for certain employment opportunities.
Online Master's Degree: A master's degree in computer science varies depending on the program, but may cover subjects such as computer architecture, database management, parallel processing information security, as well as software design specifications. This degree typically takes 2 additional years of schooling upon completion of a bachelor's degree program, and may be beneficial to those seeking higher-level employment opportunities.
There are many factors to consider when deciding on the best computer science program for you. A degree in computer science may qualify you for a variety of employment opportunities and career paths, making it a practical degree choice. Choosing an online degree as opposed to the traditional brick and mortar option may prove to be a superior option for those who value flexibility and convenience. Furthermore, earning your degree online could allow for other family or employment obligations that may impede your ability to attend classes in the traditional setting. While deciding on a degree program in Computer Science is by no means a simple process, it may be made simpler through careful research and a fundamental understanding of the field.