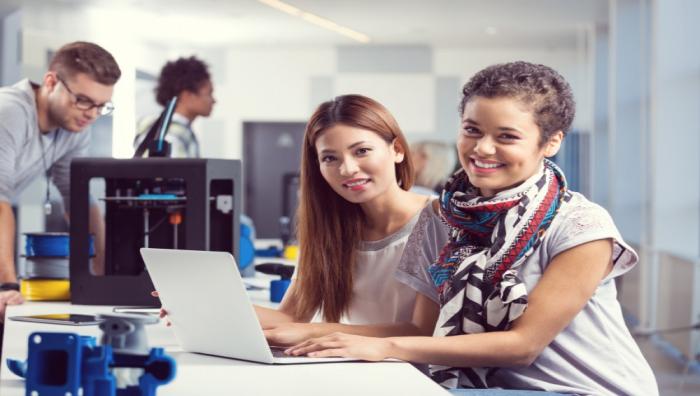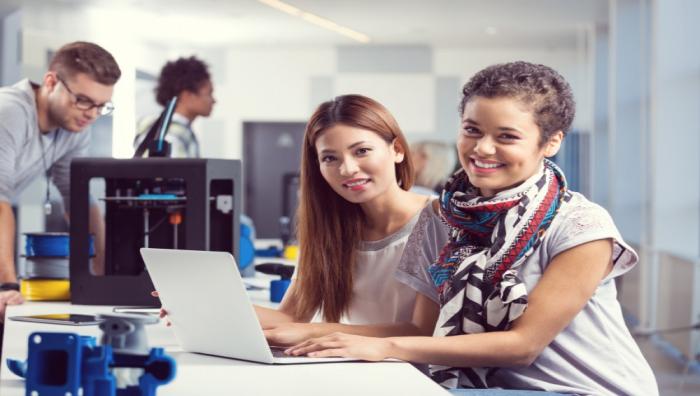 Information technology is the study of systems, especially computers and telecommunications, for storing, retrieving, and sending information. Information technology can prove to be both a highly rewarding and highly practical career choice. Nearly all businesses and industries involve information technology in their models and practices. Although there are many factors to consider when deciding if an information technology degree is the right choice for you, this decision may be made easier through a fundamental understanding of the industry as well as of the various programs available.
What Can You Do With Information Technology Degrees
Both traditional and online information technology degrees are highly valued in the workforce and may lead to a variety of employment opportunities. Those with an information technology degree may go on to work in the computer systems design industry, but are by no means restricted to this industry. Other possible industries may include finance, education, data processing and hosting, or manufacturing.
Degree Programs
The information technology degree requirements are inherently dependent on what level of degree you are seeking. There are three main levels of degrees, each associated with different levels of employment opportunities. Students may choose to obtain their degree in information technology online programs, or through the traditional brick and mortar setting.
Associate's Degree: These 2 year degrees are most often offered at community colleges and vocational schools, and could provide an entryway into a career in information technology. Most who obtain a degree at this level will start at a lower company level, and must work their way up the ladder.
Bachelor's Degree: This 4 year degree, offered at all 4-year universities and colleges, is typically the minimum degree required for competitive employment options. According to a recent study, individuals with a bachelor's degree have 20 times more job opportunities than an individual with an associate's degree.
Master's Degree: This degree usually requires an extra 1-2 years of schooling beyond the bachelor's degree. This degree may be crucial in obtaining a top-level or executive position. More and more employers are seeking candidates that have this extra education and field knowledge. The U.S. Bureau of Labor Statistics (BLS) predicts that the number of jobs requiring a master's degree is expected to increase by 22% between now and 2020. Obtaining this degree inevitably raises salary and increases chances of landing higher-level positions.
Online IT Degree: There are many programs available that allow students to take the entirety of their courses online from an accredited university. Many online degree programs take two years to complete, but some may take longer.
Earning an Online Information Technology Degree
With the rising cost of education and the increasing prominence of technology in modern lifestyles, online degrees have become an increasingly popular option. There are many programs that offer information technology degrees online. An online degree could prove a superior option than the traditional college setting because of the flexibility and convenience this type of program allows. Most online classes have an online adviser who assists students with any concerns regarding the class material. Depending on the program, some classes may incorporate participation into the course. Furthermore, in some cases, students may by able to partake in live classes through a high speed internet connection. Although online courses typically do not allow for face-to-face discussion and the lively debate that may be typical of traditional college settings, many find that the benefits of convenience outweigh these minor drawbacks.
Coursework for Information Technology Degrees
Although the coursework for information technology degrees varies depending on the program and/or specialization, many programs have similar required courses. Examples of such core courses include:
Intro to Software Development
Fundamentals of Information Technology
Computer Platform Technologies
Business Systems Analysis and Design
Web Site Design
Precalculus
Cyberlaw and Ethics
Project Management in Information Design
Job Outlook
A degree in information technology could lead to a variety of exciting employment opportunities. Demand for workers in field of information technology has continued to grow as technology has expanded and become an increasingly fundamental component of businesses and everyday life. The BLS projects employment opportunities for systems analysts to grow by 21% through 2024. Furthermore, they project that database management opportunities will increase by 11%, as well as software engineering and programming jobs by 27%. Many jobs in information technology offer highly competitive wages. According to the BLS, the median salary of a computer network architect is $98,430, and $88,890 for an information security analyst. Other potential career options include (but are not limited to):
Web Developer
Network and Computer Systems Administrator
Database Administrator
IT Consultant
Cloud Architect
Computer Forensic Investigator
Software Engineer
Data Modeler
Mobile Application Developer
Industry Knowledge
It should be noted that while most professionals with a degree in information technology choose to work in the computer systems design industry, you are by no means restricted to this industry. Many professionals choose to bring their knowledge and experience to different industries such as finance, telecommunications, manufacturing, data processing and hosting, education, amongst others.
Choosing to obtain a degree in information technology is an important decision that requires careful research and a fundamental understanding of the field. Although a career in IT is undoubtedly challenging, many find it is both a practical and a rewarding career path.