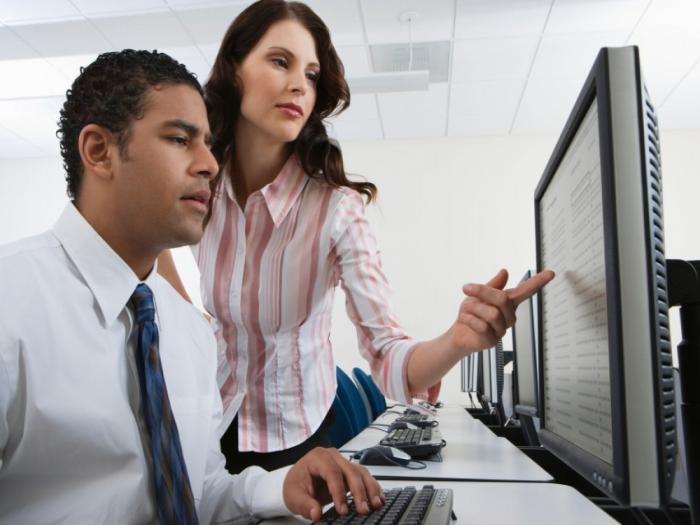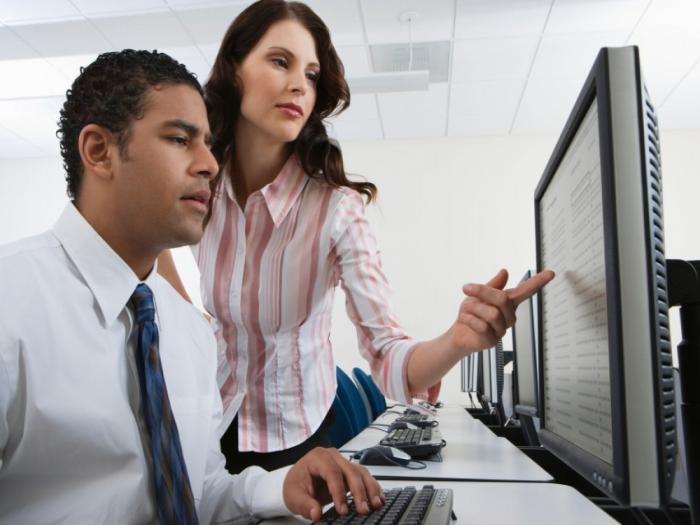 With the rising popularity and dependence on information transmitted through the internet, attaining an online cyber security degree may become the ideal way to address the growing safekeeping concerns of many companies and law enforcement divisions. As a result, students looking to pursue a career in cyber security have a plethora of options, either by earning their degree online or through a traditional on-campus program.
Education
Like many careers, the type of degree or field of specialty that a student in a cyber security program completes could greatly influence his or her career choice. Among the beginning educational levels in cyber security, a student could obtain a bachelor's degree in cyber security in order to gain access to entry-level positions. In order to pursue a Bachelor of Science in cyber security, a student needs the typical requirements of a high school diploma or GED, and other program specific requirements such as standardized test scores or letters of recommendations. Once a student enrolls in a cyber security program, he or she can expect a course load in programming and math to fulfill their degree requirements along with complementing courses in laws, ethics, or cyber forensics. Courses typically taken for a degree in cyber security include:
Introduction to C++ Programming
Foundations of Informational Systems
Discrete Mathematics
Cybercrime Law and Investigation
Threat of Terrorism and Crime
Databases
Probability and Statistics
Operating Systems Concepts
Once students acquire the fundamentals of computer programming and the technical knowledge of computer networks and systems, they could delve further into subfields of cyber security such as cybercrime investigations and forensics. Furthermore, certain programs require students to complete an internship in order to gain first-hand experience in a field of their interest. Essentially, most cyber security programs allow students to delve into an area of specialty within the field of cyber security in order to pursue the career of their choosing.
Nevertheless, some opportunities for career advancement depend on the specialized knowledge of cyber security demonstrated by potential candidates. As a result, obtaining a master's degree in Cyber Security has become the way in which students obtain the knowledge or niche skills necessary to fill the growing need of potential employers. Moreover, like most requirements for a master's degree, enrollment into a program is usually subject to program requirements, but typically choose students with a bachelor's degree in cyber security or other computer science fields. The core classes of a master's degree in Cyber Security program tend to include similar classes in computer science or security, but focus more on providing students with elective courses that emphasize specialization like computer architecture, digital forensics, or biometrics. Certain programs even include a research project or thesis requirement within the program in order to work along side faculty and even further prove their proficiency within a field.
Ultimately, the choice to enroll in a Cyber Security master's degree program depends on the student's field of interest within cyber security along with the ideal career or career environment in which he or she would prefer to develop and advance in his or her career.
Outlook
Potential employers for students with cyber security degrees range from finance and insurance industries to Department of Defense, the Department of Homeland Security, and the FBI. According to the Bureau of Labor Statistics, the mean salary for an Information Security Analyst is typically $88,890 per year with only a bachelor's degree and the job availability is projected to grow by 18% from 2014-2024. A career as an information security analyst typically expects individuals to configure security tools and software, coordinate with other IT professionals to protect assets, identify and analyze security threats and incidents, and report on any security problems and create corresponding remedies. Moreover, some of the highest paying cities for information security analyst include: San Francisco, California; New York City, New York; Sacramento, California; Santa Rosa, California; and Norwich, Connecticut. The best paid, 10% of information security analyst earned a salary of $138,780, while the lowest-paid earned approximately $50,000 per year.
Nevertheless, the field of cyber security along with its diversity in knowledge allows individuals to pursue other careers besides that of an information security analyst. Other potential careers for individuals with a degree in cyber security include:
Information Security Manager
Information Security Engineer
Security Analyst
Security Architect
Security Engineer
Security Consultant (IT)
Experience and advance degrees may influence the earning potential of an individual within any of these cyber security careers.
Ultimately, the knowledge gained in cyber security prepares these individuals to protect the most crucial and essential information that either a private or federal institution can hold, making him or her a line of defense in safekeeping valuable information.