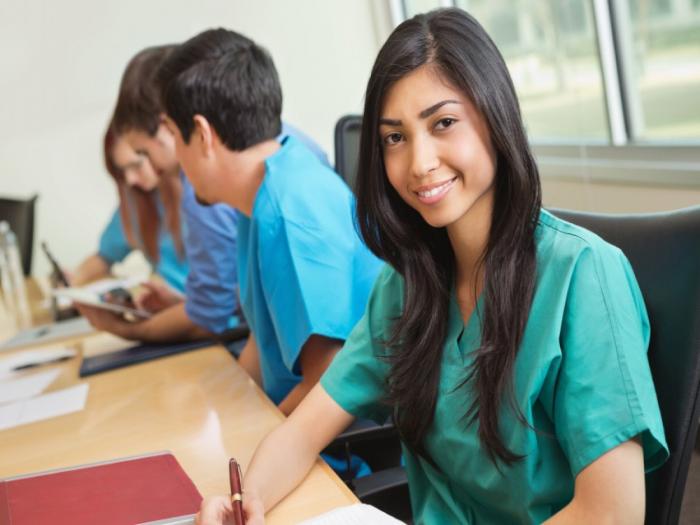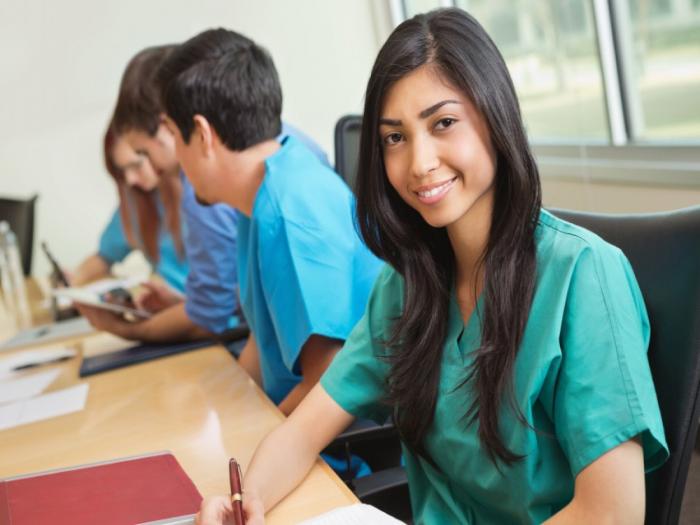 Master of Science in Nursing
Nurses who are looking to take their careers to the next level should consider earning a master's degree in nursing. By earning a Master of Science in Nursing (MSN), nurses have the chance to qualify for new opportunities, take on greater responsibilities and earn higher wages.
While earning their master's degrees, students will learn more about specialized roles in nursing, such as a nurse practitioner. Courses could also be focused on instructing students on how to provide patients with the same degree of care as physicians, which helps make graduates more efficient and affordable alternatives to patients seeking out the services of a traditional physician.
In addition to a nurse practitioner, MSN programs often prepare students for other specialized nursing roles, such as:
Certified Nurse Midwife
Certified Nurse Anesthetist
Certified Nurse Specialist
Depending on the program, students may also have the opportunity to earn a second degree as they complete their MSN program. Degree pairings usually include:
Health administration
Public health
Business administration
%%linkad1%%
Reasons to Earn an MSN Degree
Nurses who desire to focus on a specific area of the nursing industry may benefit from earning an MSN degree. Degree programs usually educate students on the business side of nursing and explore related areas such as policies, leadership, management and finance. Nurses who are more interested in the business and leadership side of nursing will do well to consider enrolling in a joint master's degree program that concentrates on health administration or business.
Additional reasons for earning a master's degree include successfully filling leadership and teaching positions. Advanced degrees are also great for qualifying for promotions and raises.
Master's Degree Program Length
Usually, MSN degrees take roughly two years to earn. While there are some programs where students need some prior work experience before they can be admitted, a majority of institutions require that applicants have:
A bachelor's degree in nursing - BSN
Clinical experience
A current registered nurse license
Qualifying GRE scores and a satisfactory GPA
If program applicants have attained a bachelor's degree in an area other than nursing, they might still qualify for admittance to an MSN program. Under these circumstances, it could take as many as three years to successfully earn a master's degree. Typically, the first year is spent on the fundamentals of nursing and the second and third years are spent preparing for the National Council Licensure Examination test (NCLEX-RN) and completing coursework and training.
MSN Degree Commitment
The first thing nurses and students should know about any master's program is that they require an abundance of time, effort, and energy. Before individuals start sending out applications and exploring their options both on-campus and online, they should ask themselves if they're prepared to work hard and make a two- to three-year commitment to their futures.
MSN programs often require organizational skills as well as the ability to handle stress, so it's a good idea to harness and improve on both qualities. Students should get a concrete idea of how much time they'll be spending in and out of class completing assignments. It's best to overestimate how much time and energy is needed. Once applicants have a better idea of the time they'll need to earn their degrees, they should also determine whether they will be able to work during this time or if they'll need to save up money before enrolling in a program. There are programs designed to fit the needs of every type of student, which means that students shouldn't be discouraged if they have to work while completing a program.
Curriculum
What students learn in their nursing programs mainly depends on their current academic and nursing background. Those who have an education in an area other than nursing will most likely receive hands-on training and complete specialized classes. Registered nurses who enroll in master's degree programs often learn about their chosen area of specialty and complete a practicum before attaining a degree.
Core classes that a majority of MSN programs may include are:
Advanced pharmacology
Healthcare policy
Ethics of healthcare
Specialty practice and theory
Advanced practice and management nursing
Advanced biochemistry
No matter the geographical location or whether the person will be working while earning his or her master's degree, there are plenty of options both near and far. Those who have a busy schedule or prefer a program that's far away may be better off earning an online degree. Those who prefer a traditional classroom setting or have to complete hands-on training are likely better suited for an on-campus program.
In addition to exploring on-campus programs and distance learning options, it's also a good idea to ask admission offices about scholarships, grants, loan options and payment plans to help with the cost of an MSN degree program. Current registered nurses should check with their employers if they will pay for all or part of their education, or if there are special education programs available to help lessen the cost of earning a degree.