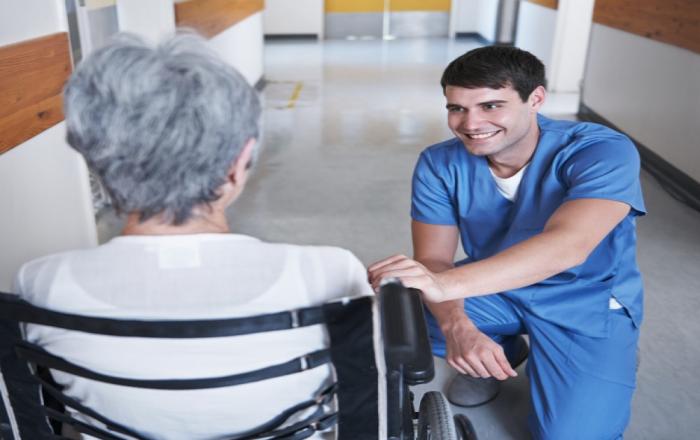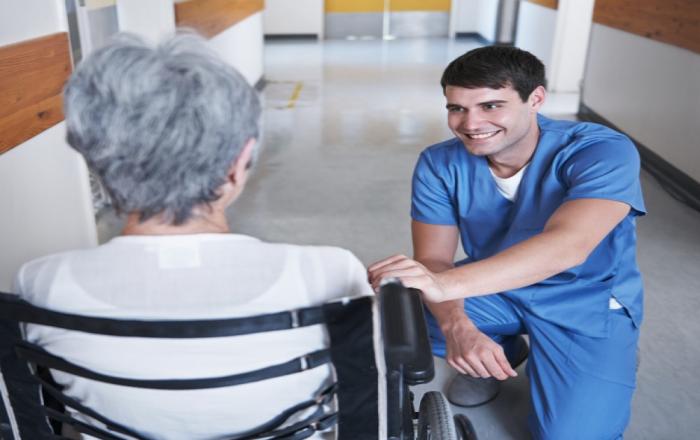 How to Become a Certified Nurse Assistant
A certified nurse assistant (CNA) has numerous duties within a medical facility. The following illustrates just how valuable CNAs are to overall patient care.
When it comes to providing care, a CNA is responsible for tending to patients' basic needs by helping them undertake routine activities. A compassionate demeanor is essential in this respect to ensure CNAs afford the best care possible. Accordingly, CNAs are often tasked with being the primary caregivers in nursing homes and assisted living facilities.
%%linkad1%%
Depending on their level of training and relevant state regulations, CNAs may also be responsible for administering medication. Other possible responsibilities can involve medical software used for billing and charting purposes.
Because CNAs must report to either registered nurses (RNs) or licensed practical/licensed vocational nurses (LPNs/LVNs), good communications skills are essential. This is especially important for conveying any patient issues or concerns to the appropriate authority.
Duties of a CNA
Medical facilities require many important duties of a certified nurse assistant. These often revolve around affording basic care to patients that may have difficulty tending to such needs on their own, while also following up with senior nursing staff to ensure all parties remain informed of patient progress. Primary functions of a CNA position typically involve:
Ensuring rooms contain all necessary supplies
Sanitizing patient areas
Safely helping patients onto beds, exam tables, into wheelchairs, etc.
Bathing and dressing patients
Taking vital signs
Supplying/emptying bed pans
Assisting bed ridden patients
Obtaining important patient information from staff related to treatments, conditions, etc.
Tending to patient calls
Physically examining patients for bruises and other injuries
As stated above, CNAs must possess superior communication skills since a large portion of the job entails transferring information between their patients and other medical and staff. CNAs may also be tasked with transportation of patients to other areas of a medical facility, in addition to ensuring equipment is ready for certain procedures or testing.
Certified Nurse Assistant Skills and Characteristics
While the proper training and education certainly play a role, certified nursing assistants must also possess distinct qualities to ensure they are capable of handling the myriad of tasks for which they will be responsible. Because these tasks can be quite trying in some instances, there are some characteristics that CNAs display to help them be successful.
For instance, CNAs must remain on an even-keel when dealing with difficult or unruly patients. This is quite common within nursing facilities, where some patients may be suffering from dementia which can have a great impact on one's behavior. CNAs must perform their duties thoroughly to ensure all patients remain comfortable within a given environment, and this entails comprehensive knowledge of their roles within a working environment.
Because CNAs are often tasked with many challenging duties, a strong constitution is essential to experience success in this field. Addressing basic patient needs can involve coming into direct contact with situations that may prove extremely unpleasant, and this rules out a number of potential candidates who will find it difficult to deal with such matters on a daily basis.
Education and Certification
While a bachelor's degree is not necessary to secure a position as a certified nursing assistant, obtaining the appropriate certificate via formal training is required. Training usually involves a mix of hands-on work in a clinical environment and instruction on the basic principles of nursing. Such training can be sought at many types of learning institutions, including community and vocations colleges, technical schools, and even in select medical facilities.
Additional Requirements
In addition to state-approved training, CNAs must also undergo a competency exam to be included in the state registry. You may also be subjected to a criminal background check before securing work. Depending on the exact area of focus, you may need to seek additional training to be considered a qualified candidate. This is particularly true for CNAs who wish to advance their careers further. To find out the exact requirements that exist in your specific area, it's recommended that you contact the state nursing board directly.
CNA Jobs
When it comes to CNA careers, there are numerous opportunities available. Thanks to the wide range of abilities possessed by CNAs, work is accessible in many different areas of the medical industry. This includes in hospitals and clinics, doctor's offices, at-home healthcare, and residential care facilities/assisted living homes.
Of course, job seekers may also be concerned with certified nurse assistant salary. In some cases, a CNA salary will vary depending on things like experience and level of education. The median average is $30,568, but can range from $25,191 to $36,511. These numbers can also fluctuate depending on where you are located, with some areas offering higher salaries than others.
While CNA positions are in high demand in areas all over the country, they are particularly numerous in larger cities with higher populations. This includes places such as Dallas, Los Angeles, New York City, and many other large cities.