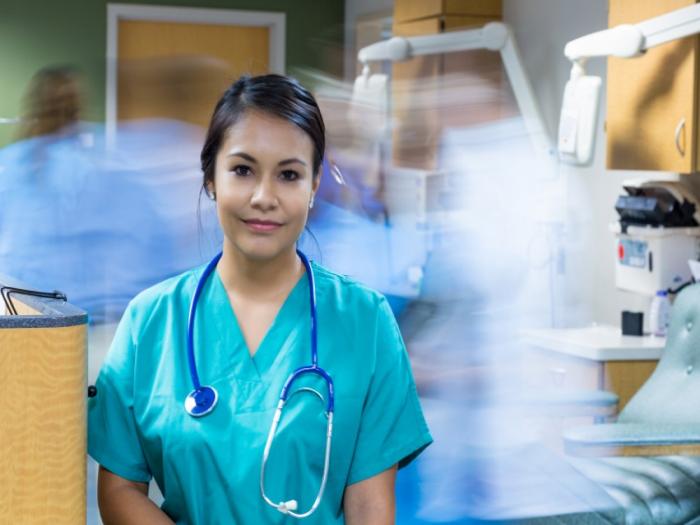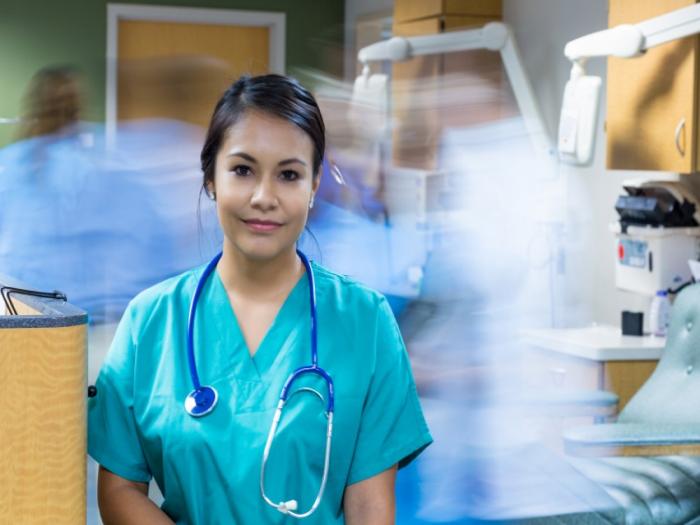 In the medical surgical unit of a hospital, adult patients seek care for a myriad of diseases or ailments ranging from pneumonia, to broken bones, to heart attacks. In such a stressful setting, medical surgical nurses put their knowledge and caregiving skills to the test by attempting to provide the most precise and efficient care possible. To respond to the growing needs of their patients, many nurses and prospective nursing students seek a medical surgical nursing certification to gain the time management skills and technological expertise necessary to give their patients the best care.
Nursing Education
Once considered a standard practice in nursing, the demands of medical surgical nursing have transformed it into a field of specialty where nursing students can earn educational degrees or certifications in order to ensure quality patient care and gain knowledge about medical and technological advances. To begin their medical surgical nursing careers, nursing students must first earn a nursing degree, either an associate's degree or a bachelor's degree (BSN), and then receive registered nursing (RN) certification. The degree type that students earn only has an impact on the amount of knowledge, skills, and, ultimately, responsibilities that nursing students learn; however, a BSN is not necessary to obtain RN certification. In order to gain RN certification, most programs prepare students for the NCLEX-RN exam administered through the National Council of State Boards of Nursing (NCSBN). By passing the NCLEX-RN exam and meeting state specific requirements, nurses can start practicing as a registered nurse in their qualifying state.
Getting Certification
As a registered nurse, nursing students can begin the process of pursuing medical surgical certification. According to the overseeing body of medical surgical nursing, the Medical Surgical Nursing Certification Board (MSNCB), in order to apply for medical surgical examination, nurses and nursing students must meet the following criteria:
Be a registered nurse (RN) in the United States (including territories) with a current, full, and unrestricted license
Have practice 2 calendar years as an RN in a medical-surgical setting
Accrued a minimum of 2,000 hours of practice within the past 3 years in a medical surgical health setting
Once nurses meet all the criteria, nurses can obtain medical surgical certification through completing and passing an exam administered by the MSNCB known as the Medical-Surgical Registered Nurse (CMSRN®) certification exam.
In order to prepare for the CMSRN® certification exam, the Academy of Medical-Surgical Nurses (AMSN) offers 2 day review courses that can be delivered in either a live or independent study format. For live format review, students have access to:
A pre-convention workshop at the AMSN Annual Convention
A course hosted by a hospital, learning institute, or AMSN Chapter
A live course hosted by a hospital with an AMSN instructor and under the Certification Review Course On-The-Road program
While, the independent study formats give nurses access to:
Facility site license programs available to hospitals via the AMSN online library that gives students unlimited access to multimedia review materials
A 9 module version of review material delivered through multimedia live recordings
Moreover, the MSNCB provides practice tests for purchase based on the blue print of the CMSRN® exam where students can review sample questions that mimic the material they will encounter during the exam. Other study aids like the 3rd edition of the Medical-Surgical Nursing Review Questions or the Core Curriculum for Medical-Surgical Nursing, 5th edition have been promoted by the MSNCB gain exposure to more sample questions along with the rationale behind the right answers. Once passed, the medical surgical nursing certification lasts for up to 5 years where, at that moment, nurses will be notified of the new requirements for recertification.
Benefits
Like other nurses, medical surgical nurses benefit from the same job outlook as other nursing careers. According to the Bureau of Labor Statistics, registered nurses earn a median salary of $66,640 per year and an increasing job outlook of 16% from 2014-2024. However, with medical surgical certification, nurses may be able to negotiate for higher salaries and gain more responsibilities or promotion opportunities depending on their level of experience and previous nursing record.
Additionally, through certification, nurses demonstrate their commitment to the medical surgical field and high standards of care. According to the MSNCB, medical surgical certification promotes the following benefits to the nurse:
Enhancing confidence and satisfaction
Validates expertise and specialized knowledge
Increase professional growth and credibility
Demonstrate professional commitment
Increase earning potential
Earn peer and employer respect
Certification also benefits the profession and patient population by:
Promoting quality patient care
Adhering to the standards of medical-surgical nursing practice
Documenting a specialized knowledge base
Choosing to focus on a career in medical surgical nursing provides nurses the opportunity to work with a wide range of patients, administer focused care, and gain and solidify knowledge about an array of diseases and ailments.