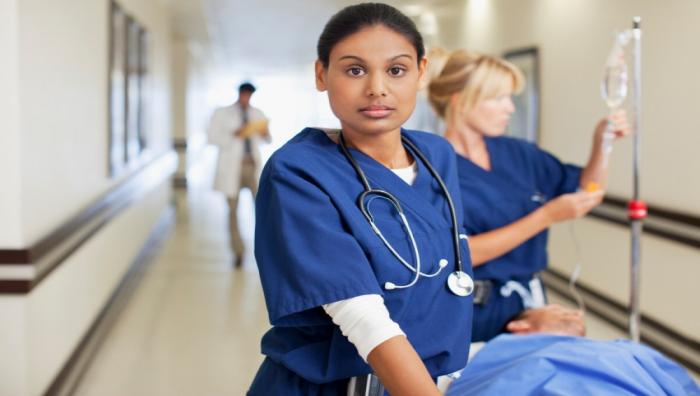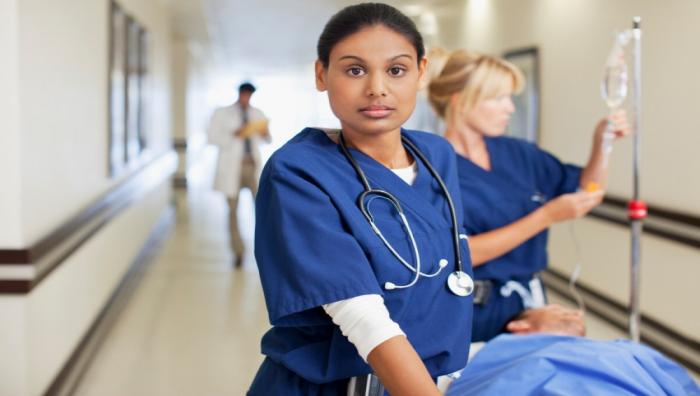 Associate's Degree in Nursing
Individuals who are interested in becoming a nurse, but are not exactly sure what area they would like to work in, earning an associate's degree in nursing (ADN) is a good start. Once an ADN degree has been earned, the degree holder will be qualified for a number of different jobs in a variety of healthcare facilities. Once they have started working, they may decide to further their education to be qualified for higher positions in the nursing field.
%%linkad1%%
One type of nurse that ADN degree holders could become is a licensed practical nursing (LPN). This type of nurse performs a variety of duties on a daily basis:
Maintain health records for multiple patients
Help patients with basic care such as dressing them, bathing, or helping them walk around
Determine the status of a patient and report to doctors or RNs
Monitor health by taking blood pressure or temperature
Talk with patients about how they are doing and about any issues they may be having
Deliver basic nursing skills like inserting catheters or changing bandages
Places of Employment
Even before earning a degree, knowing some ADN career information is helpful, so it is known what to expect once graduates are ready to enter the work force. With an ADN, nurses will be able to explore a variety of career paths, and they may work in any of the following places:
Hospitals: Hospitals include both general medical and surgical centers. Nurses may rotate among different departments or they may be hired for one specific department. Settings include the maternity ward, surgery, or the emergency room.
Nursing care facilities: If you enjoy working with older patients, a nursing care facility may be the right place for you. Working in these facilities may also include care for recently discharged patients and long-term rehabilitation.
Home health nursing: Nurses in this environment take care of patients in the comfort of their own homes as opposed to a medical facility. There is more one on one time, and nurses will also manage medical equipment that the patient is using or will need.
Doctor's offices: Nurses who want a schedule with more regular hours may want to work in a physician's office. Duties may include exam preparation, dressing incisions, keeping records up-to-date, and giving injections
Community care facility: In comparison with a nursing home, no medical care is performed at a community care facility. Nurses in this setting will be more focused on the comfort of patients such as dressing, bathing, and helping with daily activities.
Certification Requirements
After you have finished an ADN program, you must become certified before you can be hired by any healthcare facility. The exam you could take is the NCLEX_PN, or National Council Licensure Examination. You will be required to know a wide variety of material, and the exam consists of solving patient care questions using critical thinking. Once you have passed the exam you are certified to start being a nurse in your state.
Your state may also require continuing education to make sure you are kept apprised of the most recent medical treatments. These may be mandated yearly, every few years, or not at all. It is best to check with your state to find out what will be required.
Career Advancement
While entering the work force with your LPN license is a good starting point, many nurses would like to continue their careers as registered nurses (RN). This is a more advanced type of nurse that works in more challenging situations and may have more job opportunities, often with higher pay grades. More schooling is required for those who want a more advanced nursing career such as an RN; especially for those who want jobs with more leadership roles.
Even if you don't want to return to school, you may be able to advance your LPN career through your work in the hospital. With more time and experience, nurses with their LPNs may be offered additional duties, especially in critical care settings.
Earning an associate's degree in nursing is a stepping stone in between an LPN and an RN. With your ADN, you will be accountable for more responsibilities in terms of patient care. Examples of some of your duties include:
Operate medical equipment
Observe patients and report to the physician in charge
Carry out diagnostic tests and evaluate the results
Keep a detailed record of patients' symptoms and medical histories
Determine treatment plans for different patients
Oversee treatments and medication doses for patients
Educate patients on how to manage their injuries or illnesses at home once they are discharged
LPN nurses with ADN will have the opportunity to work with different types of patients and in different areas of healthcare. This can help them determine a particular area of nursing that they want to focus on or a specialty that they would like to study for.
If you are looking for more advanced jobs as an RN, going back to school is an option you should consider. The good news is that you have a lot of support because of your entry-level nursing degree and the experience that you have gained on the job. More than likely, your education time-line will be shorter than students who are starting from scratch. With the ease and availability of online classes, many nurses can keep the job they currently have while going back to school to earn a higher degree. Some hospitals also offer financial aid or tuition help for nurses on their staff who want to further their education.