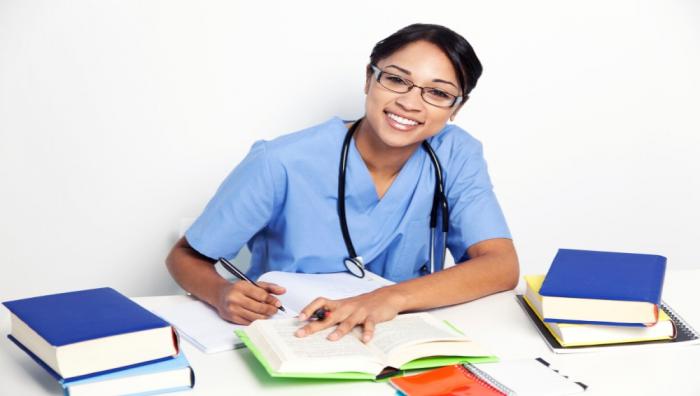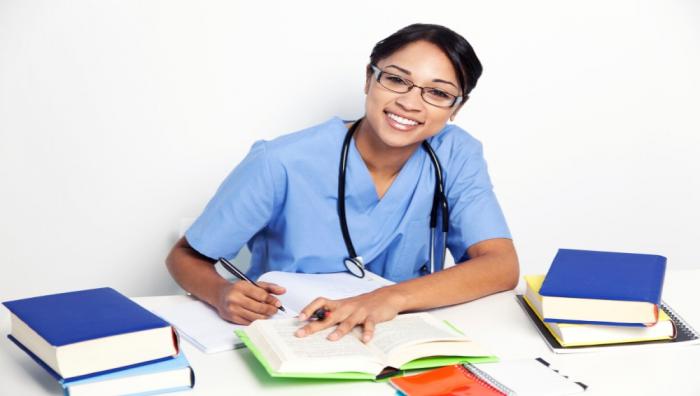 The Bachelor of Science in Nursing degree (BSN) is a requirement for anyone who is interested in pursuing a career as a registered nurse. Although many employers allow professionals in the field to work as registered nurses with an associate's degree, most employers prefer for RN candidates to have a BSN degree. Nursing professionals who hold a bachelor's degree or higher are rewarded with more supervisory roles and higher paying salaries.
%%linkad1%%
Bachelor of Science in Nursing Curriculum
Students that enroll in a BSN degree program often complete their studies within four years, although some students may take longer depending on their educational background and personal obligations. The first half of the program requires students to take prerequisite courses which consists of a mix of liberal arts and general education classes. After completing all prerequisite, students are eligible to apply to the nursing program. Once accepted, students can expect to complete courses in microbiology, nursing research topics, pathophysiology and clinical rotations.
The program is designed to offer students a well-rounded and robust curriculum based in liberal arts and nursing coursework to give them a solid foundation to support them when they are employed in the nursing field. Upon completion, students will have gained valuable skills, such as communication, analytical, critical thinking, stamina, compassion and adaptability to help them succeed in the field.
BSN Licensing
Upon earning the BSN degree and prior to seeking employment as a registered nurse, graduates are required to apply for a state approved nursing license. To receive their license, candidates need to sit for the NCLEX (National Council Licensure Examination) for RNs or NCLEX-RN. After passing the exam, graduates are then eligible to pursue employment in the field.
BSN Degree Admission Requirements
Entry into the Bachelor of Science degree program for nursing is very competitive. To be considered for acceptance into the program students need to have a high school diploma or GED and an associate's degree or a bachelor's degree from another field. There may also be certain perquisites that must be satisfied before acceptance is granted into the nursing program. Students who plan to apply are encouraged to do so early to increase their chances for admittance.
%%linkad2%%
Is a BSN Degree Right for You?
The BSN career path is not for everyone. Individuals interested in pursuing a Bachelor of Science in Nursing degree should take into consideration the level of commitment and coursework that is required to graduate. The BSN nursing program is very rigorous and competitive. Since there are so many schools offering the BSN degree available, students interested in pursuing the Bachelor of Science degree should take some time to carefully weigh their situation and options before committing to any particular one.
Whether the BSN degree program is the right fit is dependent upon many factors. These factors include:
Level of commitment
Schedule flexibility
Part-time or full-time attendance
Affordability of tuition
Employment status while enrolled in program
Living on or off campus
Students who already hold higher education credentials, such as an associate's degree or those who are seeking to make a career change to pursue a more rewarding career should consider enrolling in a Bachelor of Science in Nursing program. Students who are already working in the field can enjoy the convenience of achieving their BSN degree without having to take off of work.
BSN Degree Outlook
With the amount of qualified nurses who hold BSN degrees in the American healthcare system at an all-time low, there is a major shortage of qualified nurses. Although demand is high, the salary and career growth for BSN professionals is very good. Professionals seeking to further their careers have the option to pursue higher education opportunities, such as their master's or doctorate degrees. Opportunities for advancement are high, and many professionals enjoy the flexibility of being able to work in the private, government and public sectors.
Although many employers are now requiring for potential candidates to have a mix of experience and education, there are still some employers who are willing to overlook experience for recent graduates seeking entry level RN positions.
Many schools offer flexible enrollment options for students who are looking to pursue an education that matches their learning style while dealing with other obligations, such as family and work. These part-time and full-time opportunities can result in tuition being higher or lower than expected. Many schools also offer online classes for increased flexibility.