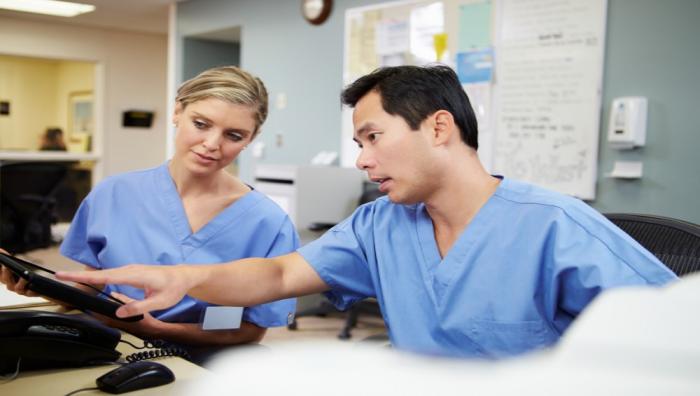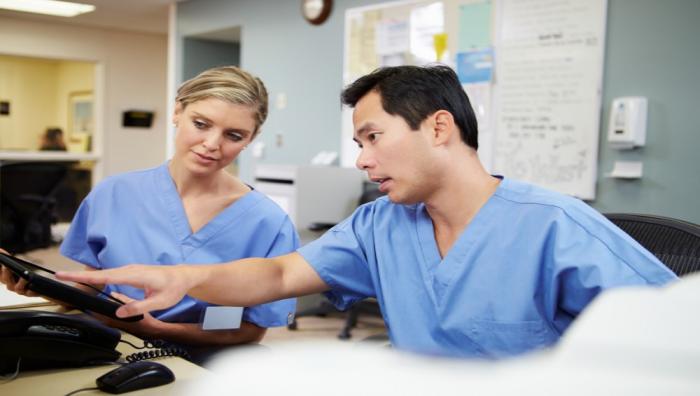 Getting a job in nursing informatics could mean working in a variety of exciting and up and coming fields. These types of jobs combine nursing, information science and computers to enlist technology in the goal of enhancing patient care. Workers use their technical skills to create topnotch information systems that manage and track data, resulting in improved patient confidentiality and security, in addition to fewer medical errors.
Some of the many jobs available to a trained specialist include:
Nurse managers
Nurse communicators
Nurse programmers
Nurse vendor representatives
Nursing Informatics Career Information
%%linkad1%%
Nursing Informatics Career Information
A career in nursing informatics means managing and communicating information and data to those in the medical community such as other nurses, healthcare providers, patients, and consumers. Professionals are often responsible for being a liaison between the staff handling technology and the nurses. Training includes a Bachelor of Science in Nursing degree plus potentially a master's degree in informatics. As advancements in this field come up daily, opportunities and responsibilities can shift and allow a worker to expand and adjust the role to suit his or her goals.
Some of the responsibilities may include:
Choosing appropriate technology systems, optimizing them, and performing maintenance as needed
Analyzing information systems data with the goal of improving nursing services and reducing errors
Educating, training, and providing support to systems users
Creating strategies and policies to introduce, assess or alter information technology (IT) services
Informatics is a growing field, and with the technology being used in more and more healthcare areas, this specialty career may see a demand in the near future.