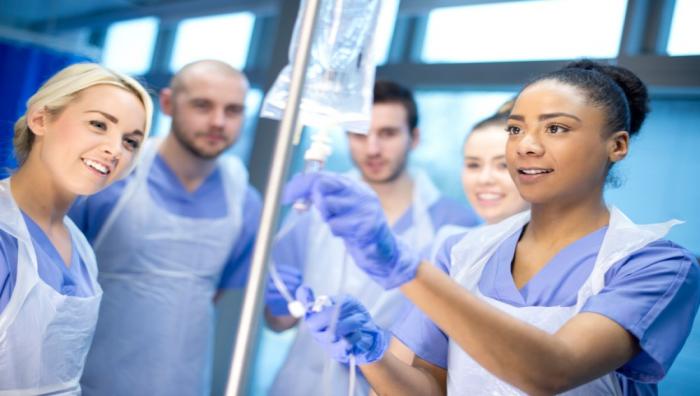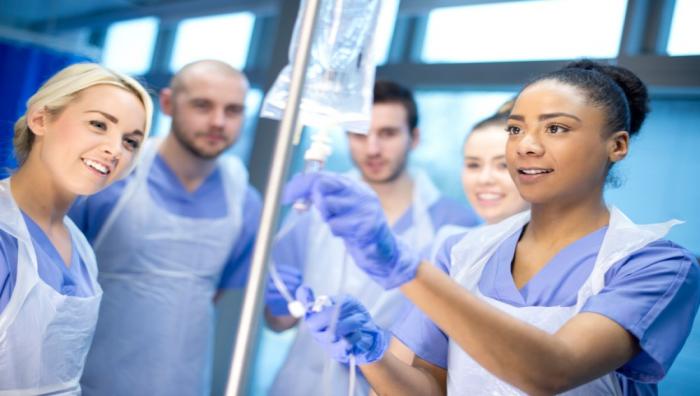 What to Expect in a CNA Degree Program
To provide high quality care, certified nursing assistants (CNAs) must undertake the appropriate training. The following information provides prospective students about what they should expect from CNA degree programs.
%%linkad1%%
Types of Certified Nursing Assistant Degrees
While many nursing jobs require a college degree, those seeking to become CNAs may undergo training through a diploma or non-degree certificate program.
In a CNA training program, students can expect coursework comprised of medical terminology and anatomy, as well as physiology courses. Students may also focus on specific areas, such as pediatrics and geriatrics.
For those seeking to expand their nursing career options in the future, training programs specifically suited to licensed practical or licensed vocational nurses (LPNs/LVNs) are key. Additionally, students interested in becoming registered nurses (RNs) must obtain either an associate's or bachelor's degree.
Associate's Degree
Obtaining your associate's degree in nursing typically takes two or three years of coursework; although, in some instances you could apply credit from work experience or previous training to accelerate a program. Associate's degree programs usually include classes involving nursing procedures, anatomy, chemistry, and many other subjects.
%%linkad2%%
Bachelor's Degree
Earning a bachelor's degree is essential to securing a future position as an RN. Fortunately, there are a number of CNA-to-RN programs that help reduce the time spent obtaining one's bachelor's degree. An accelerated Bachelor of Science in Nursing (BSN) is another option that allows you to earn your degree sooner by making use of previous training and coursework. In most cases, better salaries and increased advancement opportunities are available to those RNs possessing a BSN.
Certification
Once the training program is completed, students must pass a competency exam to secure placement on a state registry.
Additionally, all CNAs must undertake a minimum of 48 hours of ongoing education every 24 months. Quite often employers will provide access to classes, or simply cover the costs for returning students.
CNA Degree Program Curriculum
Because CNA training programs are relatively brief, coursework covers many diverse topics. These programs also afford hands-on training to ensure students are accustomed to a clinical working environment.
In general coursework will involve a number of potential work settings, such as hospitals and nursing facilities, as well as home care. To be fully prepared for many different situations, students will be taking classes that cover the following lessons:
Nursing care basics
How to communicate effectively
Skills related to personal care
Taking vital signs
Methods for controlling infections
Long-term care
Emergency medicine
CNA Program Duration
Students may expect to complete their CNA programs in approximately four to twelve weeks, which is broken down between time spent in clinic practice and contact hours. When it comes to state-sanctioned training programs, students are usually required to undergo a minimum of 75 hours of both formal instruction and clinical education.
Online CNA Classes
Online coursework can prove extremely beneficial to students seeking flexibility in their schedules. Online courses for CNA certification are offered by many learning institutions, including vocational schools and community colleges. Should students choose to enroll in online CNA programs, they will most likely undertake the clinical portion of their training at a local hospital affiliated with the school.
Tuition for CNA Programs
Tuition costs can vary based on whether students pursue their associate's degree or opt for a diploma program. Accelerated programs can sometimes offer a reduction in cost, while also allowing you to enter the workforce sooner.
Diploma programs are less expensive, and a two-year associate's degree program may be up to twice the cost of a diploma program. However, those with an associate's degree will be qualified to secure work as an RN in the future.
While a diploma program is less costly, you will also have to take a state competency exam that can incur additional fees. The cost for taking a state exam can differ depending on location, so students are advised to check with their state board to determine overall cost.
Prerequisites for CNA Programs
To gain entry into a certified nurse assistant degree program, students must first obtain a high school diploma or GED. Entrance exams and background checks are also required at some institutions.
Accreditation
To ensure a CNA program is credible, it should receive approval from a state nursing board. Length of approval can be a good indication of the quality of a program.
Accredited programs are subject to a stringent approval process, which means they will be recognized nationally. This is important for students who want to pursue their education further.
Enrolling in an accredited program can also be a factor in being eligible for financial aid, as well as ensuring that students can continue their education at other state-sanctioned schools.
Certified Nursing Assistant Jobs
Earning a CNA degree provides many career options, as nurse's assistants play important roles in the medical field by offering support to RNs and LPNs. This can include many different duties, such as taking vital signs, obtaining information from patients, and providing basic care. Many CNAs eventually choose to advance their careers through continuing education, which could help open up more opportunities.