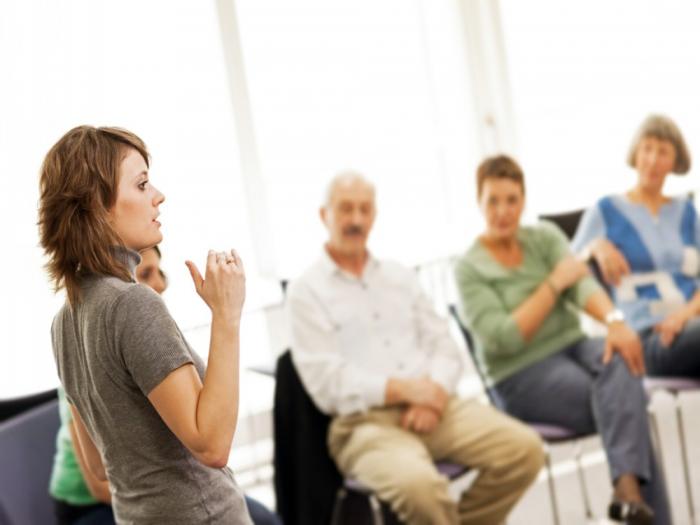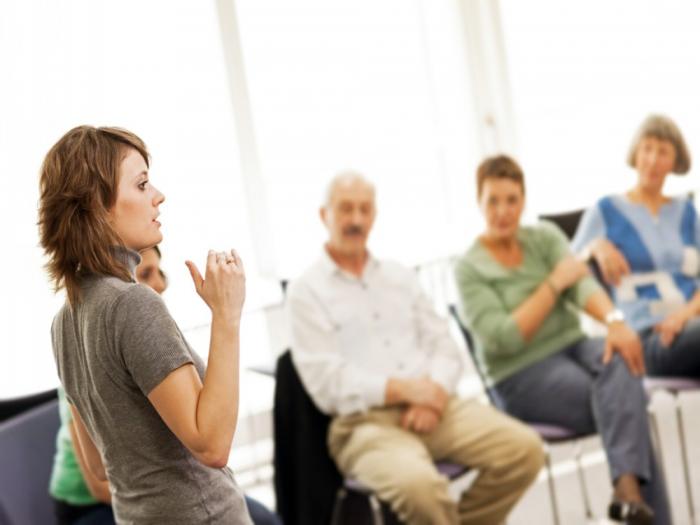 What is Social Services?
Social services workers are an important part of society. Their ultimate goal is to improve society for all those living in it. In today's world, individuals are faced with unique challenges, and social workers must be prepared to address them and deal with them appropriately. In order to do this, certain requirements must be met for education, training and experience before an individual is prepared for jobs with degree in social services.
%%linkad1%%
Basics Social Services Jobs
Social workers are used at the state, federal and local levels, and provide a variety of services. They work with every age range, from the newest infants to the oldest of the elderly. They may also work with different cultural groups. Social workers typically specialize in a field, and may be found working in the following places:
Hospices
Mental health clinics
Career centers
Schools
Government agencies
Community centers
The goal of a social worker is first to find those who require some sort of assistance or help. Next, they are tasked with assessing the situation to determine what needs must be met. Finally, a social worker's job is to develop and come up with a plan that will both address and meet the needs of the individual or group they are working with. During this period of time, they may perform resource assessment, response to crisis situation, advocating for client well-being and face-to-face counseling with clients.
Introduction to social work begins with an education. This education includes information about policies, the code of ethics and the opportunities in this particular field. Many social workers will earn a license to practice in order to see clients one on one in their own business or to perform counseling in a group setting. A social worker's job is to aid communities, families and individuals with their mental or physical needs. They may also help with acquiring funding through social security or welfare for certain people.
Overall, social services job are in place to improve society and help those in it obtain a higher quality of life. Social workers are given unique skills to help those in the populations that may require some extra care.
How to Become a Social Worker
There are several steps to becoming a social worker. If you are interested in helping people, and love thinking critically to solve difficult problems, this is a great field for you. While the problems social workers face can be difficult to overcome, there is a sense of reward that comes only when helping others.
Choose a Specialty
The first step in getting a job in the field of social services is to choose a specialty. Social work offers a variety of career paths. Some examples are:
Geriatric social work – working with the elderly
Family and child social work – working with families that need assistance
School – working with teachers and parents to match students to the correct programs
Healthcare – working with patients, keeping families informed and dealing with crisis situations
It's important to know where you want to go once you have your degree. Your specialty will greatly influence your educational course. Those who specialize may also find it easier to eventually find a job, and are more likely to be successful if they choose something they are interested in.
Finish a Bachelor's Degree
Social workers are required to have a four-year degree in social work or any related field before being hired for even the basic entry-level position. Those with an associate's degree may be able to transfer credits in order to cut school time significantly, but that should be discussed with your educational institution. A bachelor's degree provides you with the education, experience and training you need to deal with tough situations you will face as a social worker.
If you would like to work in the field of social work, you have quite a few choices when it comes to academics. When choosing your major and minor, look at the following programs.
Social Work – Social work programs often include courses in natural sciences, humanities and social sciences in order to prepare you to work in the social work field. Students also learn advocacy skills and more about professional ethics.
Psychology – Psychology is very closely related to social work, although the focus is placed more on the behaviors of the individual rather than the group. A Bachelor's degree in psychology is a great starting point for anyone who wants to work in the field of social work. Education gives students insight into how to help others achieve goals and overcome difficulties.
Education – If you are interested in working with adolescents or children, a degree in education is a great place to start. You will learn more about learning disabilities, group management skills, child behavior and teaching strategies to prepare you for a career in social work.
Child Development – Another good place to start if you plan to work with children is a degree in child development. These students learn more about how children develop emotionally, intellectually and mentally. Social workers often fall back on a background in child development to help them find the best ways to teach kids of all ages how to deal with trauma, problematic behaviors and any mental health concerns.
Sociology – Social work and sociology come together with a focus on interpersonal relationships and human society. The difference is that social work is more of a hands on approach while sociology is more theoretical and research-based. Sociologists are likely to study an entire group or society to determine how and why they do the things they do, as social workers work more with an individual or small group of people. Sociology provides a strong foundation for anyone interested in a social work career.
Any of these specialties help to prepare you for a career in social work. During your education, you will learn basic skills that prepare you to help others deal with their unique problems and difficulties.
Internship in the Community
An essential part of working in social work is experience. In order to participate in actual fieldwork, you must serve others whenever you see the opportunity. If you have trouble finding an internship that aligns with your ultimate goals and interests, take any other opportunity to work with the community and those who will be your clients. Internships could include work for a local clinic, hospital or nonprofit organization.
Earn a Master's Degree
While this isn't required to work in the field, it does give you a competitive edge against others in your field. Those who become licensed clinical social workers (LCSW) are able to participate in clinical practice. Almost any undergraduate major is an acceptable start to an MSW program. Look for programs that are accredited by organizations such as the Council on Social Work Education.
Certify
Depending on the state you live in, there will be certain requirements you must meet in order to certify. Requirements are very different from state to state, and it is always the individual's responsibility to determine what they are and how to best meet them. Information should come from the Association of Social Work Boards.
In order to work as a clinical social worker, you may need a license in your state. Typically, in order to obtain a license to work in a clinical setting, you must have a master's degree and either 2 years of 3,000 hours of supervised clinical work. You must also pass the required test before you are given the freedom to practice clinically on your own.
Entry Level Jobs
Social work is a competitive field, and job availability often depends on the community and the area. Remember that you may not get your dream job right at the beginning, but you can climb the ladder as you prove your worth. Experience is crucial to success in this field, and you gain that by working outside the classroom.
Moving Up
As you prove your worth as a social worker and gain experience working with clients, keep your eye open for opportunities to move up in your field. Formal advanced training, work performance and years of service are big things to consider throughout your career. You may be qualified to work as a staff director, administrator or counselor with just a few years of post-graduate work under your belt.
Required Skills and Credentials
While education and test scores are important, social workers must also have skills that can't be observed and counted. A social worker must have good communication skills and empathy for their clients. Active listening to peers or patients is a crucial part of a social worker's job. Clients may often be in a heightened emotional state when they visit you, and social workers should always be prepared to handle emotionally agitated individuals.
Time management skills are also an important part of a social worker's job. As a social worker, you will have to deal with regulations and paperwork on a regular basis. You should also be prepared to be flexible, as appointments often run long or clients run late.
Social workers must also be extremely organized and be able to manage excessive amounts of information. You may be given the task of managing multiple projects or clients at the same time, and detailed records are always required.
Discretion is an essential part of the job. You may be privy to sensitive data that should not leave your office when you work with clients. You must also be able to think outside the box to find resources to help your clients.
Social workers often work with government assistance programs to secure benefits for clients, so be prepared to navigate these channels.
Social work required credentials include:
Bachelor of Social Work (BSW)
Master of Social Work (MSW)
Licensed Social Worker (LSW)
Certified Social Worker (CSW)
Licensed Clinical Social Worker (LCSW)
Social workers may also earn credentials through ACSW. This demonstrates experience and knowledge that exceeds expectations at both the local and national level. While earning these credentials is completely voluntary, individuals may find it easier to get a job with better credentials.
Career Trends
There are many careers in mental health, and particularly in the field of social work. Some of the most in-demand, growing trends are:
Social and Human Service Assistants
Mental Health Counselors
Hospice or Palliative Care Social Workers
Healthcare Social Workers
Child and Family Social Workers
Mental Health Social Workers
Substance Abuse Social Workers
Substance Abuse Counselors
School Social Workers
Licensed Clinical Social Workers
A few jobs that may stand out to someone interested in social work are detailed below.
Healthcare Social Worker
With a median salary of $51,930, these individuals typically work in clinics and hospital to provide clients with any psychosocial support needed. Professionals may perform therapy sessions (both one on one and in group settings) or family counseling. While this is one of the higher paying jobs in social work, it can also be demanding and stressful.
A master's degree in social work is required for this position, along with the required state licensure. Most employers will also ask for at least two years of experience before applying for this position.
School Social Worker
With a median salary of $42,120, school social workers mostly work with students and their parents and teachers to address behavioral issues or set educational goals. School social workers in a high school setting may discuss colleges, futures and finances with students. Even universities and colleges employ social workers to act as employment counselors and job therapists.
A master's degree in social work or counseling is required. Experience in an education or childcare setting is preferred, but not required.
Substance Abuse Social Worker
With a median salary of $41,380 these individuals work with those recovering from addictions, most likely to alcohol and drugs. Job details includes dealing with mental illness and behavioral problems, identifying risk factors and triggers, and teaching clients to overcome bad habits.
Training and education required vary based from state to state, and ranges anywhere from a high school diploma to a state certification.
Salary Information
According to the Bureau of Labor Statistics, the median annual income for social workers in April of 2015 was $51,930. Income depends greatly on where you work and what you choose to specialize in, along with your previous education and training. Employers may include:
Hospital
Social assistance
Residential care facilities
Educational services
Government agencies
The states with the highest income for social workers include:
Connecticut
New Jersey
California
District of Columbia
Rhode Island
How much you make depends a lot on your specialty and your level of education.
Job Prospects
Social workers are predicted to become even more in demand over the next decade. The BLS expects a growth of at least 27% from 2012-2022. This may be due to the passing of the Affordable Care Act, which gives healthcare access to many Americans who previously did not have it.
Because so many Americans deal with mental illness, social workers are a great benefit to the community. As the population expands and problems grow, social workers become more in demand to keep society functioning.
Other Related Occupations
If you love social services, but would also like to use other skills and learning to help others, you may be interested in one of the following jobs.
Psychologist - Plan to study mental illness and how the mind works and meet with patients one on one.
Rehabilitation Counselor – Work with those with addiction to help them identify and overcome triggers that prompt addictive behavior. Help them live a more productive, normal life with better decisions making and thinking skills.
Mental Health Social Worker – Aid those with mental illness to determine the best ways to fight and deal with their illness. You may work in a group setting, or in one on one therapy sessions.
Behavioral Disorder Counselors – Focus on behavior with mental health issues rather than the emotion. Teach clients to change behaviors to overcome problematic mental issues.
Healthcare Social Workers – Focus on mental and physical health services in a healthcare setting like a clinic or a hospital.
These are all viable job opportunities with the right education and training in the field of social work. If you love problem solving and enjoy the boost you get from helping others, any of these jobs would be ideal for you.
In addition to a job as a social worker, there are other opportunities in the mental health field that correlate with the field of social work. If you want something slightly different but like the concept of social work, these careers may be something you are interested in.
Social and Community Service Manager
Medical and Health Services Manager
Psychiatrist
Psychologist
School counselor
Mental Health Counselor/Therapist
Required education and licensure varies based on the job and the state.
Social workers have a unique opportunity to work with individuals and groups within society in order to improve living conditions and make life better for those who are struggling. With empathy and experienced direction, they are tasked with teaching good behaviors and enforcing good habits. Regardless of the field you choose to specialize in, you have chance to change society for the better and get paid while doing it.