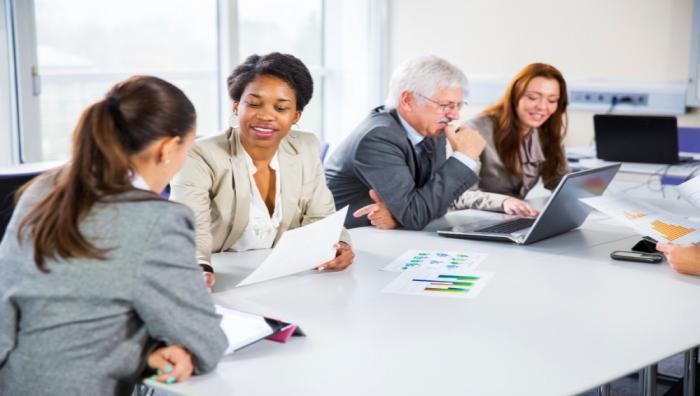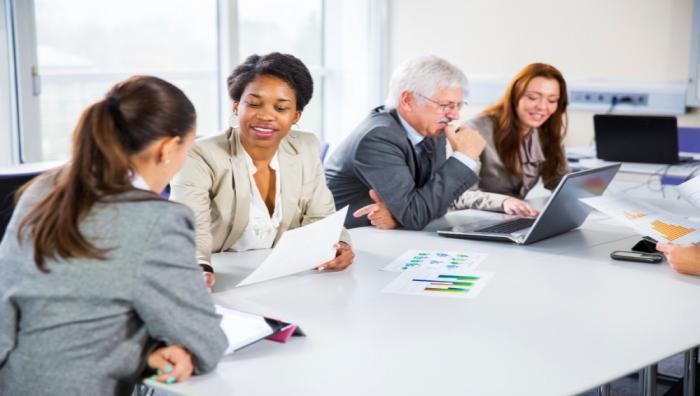 Becoming a School Administrator
To better understand what a school administrator does, it's better to think of them as CEOs, vice presidents and managers. Professionals in school administration are tasked with tending to the day-to-day operations of schools and ensuring teachers and students have the framework they need to teach and learn efficiently and effectively. Examples of school administration jobs include department directors, principals, school board members, policymakers and researchers.
%%linkad1%%
School Administration
Professionals working in school administration develop and execute educational standards, policies and procedures. Usually, a school administrator has to be licensed in the state in which he or she works. Before becoming an administrator, a person first has to complete a degree program. Such programs usually teach students about school law, school management, budgeting, school finance, and curriculum creation and evaluation. Courses might also be focused on education policies, research design, data analysis and community relations.
In terms of educational supervision, master's and doctoral degree programs are designed to provide students with an education on supervising curriculum and instruction, research, human relations, advanced pedagogy, and creating a curriculum. A majority of administrators start in closely related careers as a way to prepare for the future of their careers.
Educational Leadership
Chairs, deans, directors and others in educational leadership positions often have backgrounds as faculty members with tenure and the proven ability to act as leaders. In order to qualify as a leader in education, an individual first has to earn a graduate degree, most often at the master's level. Those who act as leaders at universities usually have doctorate degrees.
A master's degree program that prepares a graduate student for a career in school administration most often features courses on changing educational institutions, improving schools and making them more efficient, comparative international study of education reform, and policy creation and study at various levels. Anyone who has a busy schedule or other obligations might prefer to enroll in an online program as opposed to an on-campus programs. Online programs are usually more convenient, allow students to learn on their own terms and can be less expensive as well.
Educational Policy and Research
Several instructional coordinators, educational policy analysts, school administrators, researchers and curriculum specialists first earn either a doctoral or master's degree in educational research and policy. The job of an instructional coordinator is to decide how well students' educational needs are being met by a school's current curriculum. Coordinators study teaching techniques and methodologies and create processes designed to find out whether education goals are being met. One great thing about going into educational policy and research is that there are several work settings available for professionals, which can serve as quite a boon for those who enjoy variety.
While earning a degree for educational research and policy, program instructors often teach students many of the same subjects they would learn about in an educational leadership degree program. For this particular career path in education, there are two degree options: the educational doctorate (EdD) is geared for professional practitioners while the doctorate of philosophy is better suited for those interested in academic research.
No matter if an individual chooses to complete an on-campus program or an online program, it's best to get in touch with admissions offices to learn the most up-to-date information regarding program length, tuition, fees and to find out if there are any scholarships, grants or payment plans one might be eligible for.