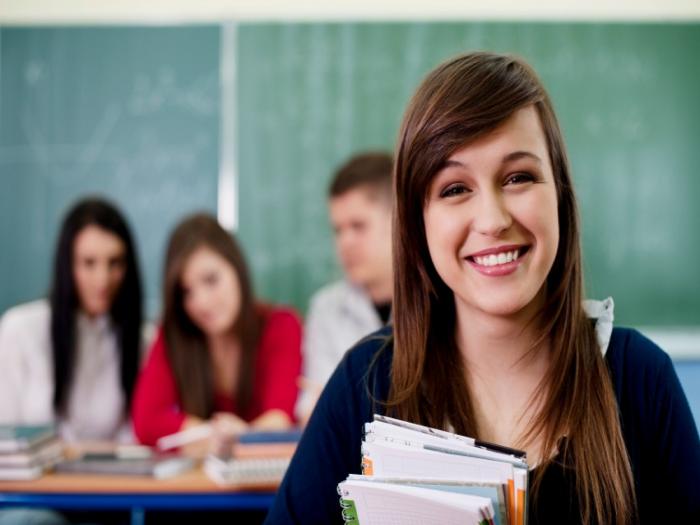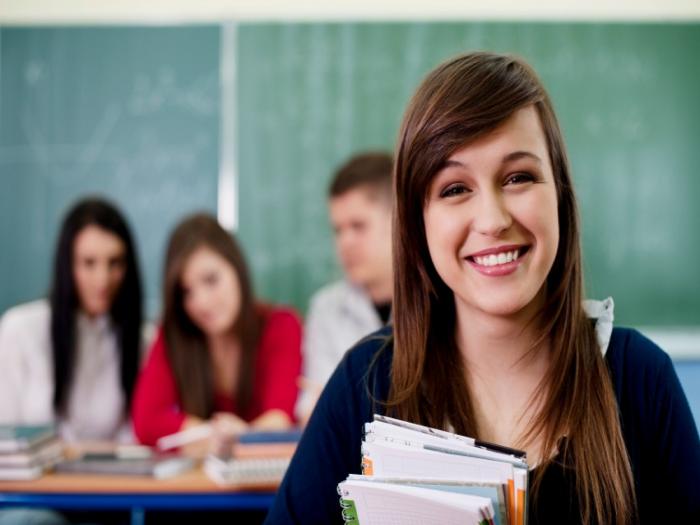 Elementary Education Degree Programs
For those people who have the desire to work with young children, a career in elementary can be a rewarding path to pursue. Unlike most instructors of higher education, elementary school teachers may be a student's first exposure to structured learning. They handle the most crucial years of mental development. According to a 2012 study conducted by Harvard University, children who began their education with dedicated, high-quality elementary school teachers were much more likely pursue post-secondary education. This leads to higher-paying jobs and an overall better quality of life. These students are also more likely to make healthy decisions in their social lives. Ultimately, elementary school teachers can have major impact on a child's ability and desire to achieve future success and happiness. In essence, these educators are molding and creating the future leaders and innovators of the world.
%%linkad1%%
Job Description
Elementary school teachers work with students from kindergarten up to sixth grade. They are responsible for the cognitive, social and emotional development of each student. Developmentally, these are some of the most critical years for young children. Primary-level teachers have the unique opportunity to set the groundwork for critical thinking, problem solving and social interaction.
The average elementary school teacher typically oversees a single classroom and a set group of students. In most cases, he or she works with the same group of students for the entire school year. Most teachers work the traditional academic schedule, which includes 10 months of teaching Monday through Friday followed by two months of summer break. Most employees in education also enjoy a handful of short holiday breaks throughout the school year.
A job teaching young children requires applicable knowledge in a wide range of academic topics. Teachers in this field are typically responsible for delivering lessons on all of the core academic subjects, including math, grammar, writing, social studies and science. Instructors may also be responsible for specialty areas like art and music.
Many teachers utilize pre-approved structured curriculums, while others may develop their own bulletin boards, learning material and in-class activities. However, evaluation is just as important as presentation. Instructors must properly evaluate each student's performance and communicate detailed progress reports to parents and school administrators. In most cases, this means regular staff meetings, evening conferences and professional workshops.
This job may also require a person to supervise class field trips, student free time and regular outdoor recess sessions. In any classroom, it's also important to maintain discipline and order. Many teachers develop special incentive programs that reward good behavior, as well as set disciplinary actions for students who disrupt class or mistreat their peers. Furthermore, younger children may require assistance with basic functions related to personal hygiene.
Ultimately, elementary education teachers are responsible for preparing young minds socially and academically for a lifetime of learning.
Requirements to Become an Elementary School Teacher
In the United States, public elementary school teachers are required to hold a valid teaching certificate. In most cases, this requires a candidate to first earn a bachelor's degree from an accredited college or university. In order to become licensed, a student must also participate in a student teaching internship and earn an acceptable score on a final state competency exam. Internship lengths and licensing requirements do vary from state to state. Some private schools do not require licensing, but nearly all schools require their teachers to have earned a bachelor's degree or higher. A career changer wishing to become a teacher may be able to a utilize non-education bachelor's degree by completing alternative licensing requirements.
Curriculum for Elementary Education Programs
Aspiring teachers are expected complete coursework in general education followed by a series of specialized courses in educational research, child development, and learning theory. A bachelor's degree program in elementary education usually includes one or more of the following courses:
Introduction to Elementary Education covers historical patterns, philosophical theories and current classroom trends. By studying the history and evolution of education, prospective teachers can identify which practices have been the most effective and in which context. It also pinpoints the reasoning behind prior state and federal legislative policies, and it establishes a purpose for the credentials that are required to become a teacher today. This course is also designed to further develop each student's personal philosophy, motivation and dedication to a career in elementary education.
An introductory course may also touch on the science of how children learn. A general look into child psychology and cognitive development is a great way to identify the teaching methods and practices that are most appropriate and effective for young learners. Such study may include an analysis of popular children's literature as well as the technologies that are being used in the classroom today.
Developmental Child Psychology hones in on the cognitive, moral and social development of young learners. This course might use current theory to help explain how children are directly and indirectly affected by their immediate environment. Understanding how a young human brain processes information and language is the first step in successfully predicting how a child will emotionally respond to various situations.
Educators must also understand changes in reasoning and temperament. No two children are exactly alike, and it's important to know how to properly deal with children who struggle academically or socially. Development courses often discuss the best known strategies for helping disruptive, slow and advanced learners.
Literacy Instruction and Assessment stresses the importance of a child's ability to read effectively. Literacy is the foundation of learning and can be the determining factor for success or failure. Children are highly responsive to books, illustrations and other visual media. This course may utilize current learning theories, recent clinical studies or prior research to help education students identify which types of literature work best in the classroom. It also identifies a variety of ways in which teachers can effectively present literary information in the classroom. These may include artwork, games, videos, assignments, quizzes, discussions and more.
Curriculum Design and Delivery courses teach elementary education students how to create an effective lesson plan. Coursework typically includes an analysis of relevant theories and modern classroom technology. Students are usually given specific research guidelines that help them conceptualize and develop the framework of an effective curriculum. As an educator, it's important to know how to plan a course outline and choose relevant, appropriate activities. More importantly, teachers must be able to assess potential formats and present chosen material in a logical way that builds upon previous information.
Practicum or Capstone Project
Most elementary education programs require participants to perform fieldwork or an internship during the last year of their studies. Each candidate is assigned to an actual classroom for hands-on learning. Student teaching is a great way to gain real-world experience with presentation and curriculum design. Assignment lengths vary by program and school, and some site mentors allow their teaching candidates to take the lead of all lessons throughout the day. This can be a great way to interact with children and further develop individual teaching techniques.
Career Outlook
According the United States Bureau of Labor Statistics, approximately 1.5 million teachers are licensed to teach elementary education. Overall, this career is expected to grow at a normal rate, and a large majority of open positions in the future will be from rural school districts or in less-desirable areas. Currently, elementary school enrollment is increasing throughout the Southern and Western states. On the contrary, the Northeast is seeing fewer children enrolled in school than in previous years, while numbers in the Midwest remained relatively unchanged.
Salary
In the United States, the average salary for a public school teacher employed during the 2012 - 2013 school year was just over $56,000. Regional averages vary considerably from state to state. In fact, teachers may find higher salaries in areas with lower-than-average student test scores. Such cities include Milwaukee, Los Angeles, Memphis and New York where some teachers are earning over $70,000 per year. On the flip side, program graduates looking to teach in North Dakota or similar rural region can expect to make an annually salary under $35,000. Furthermore, private school teachers generally earn less than those employed by a public school system.
An elementary school teacher may choose to oversee one of the school's sports teams or extracurricular activities as a way to increase his or her annual salary. Others might decide to pursue a second job during the summer months, enroll in a master's program or move into an administrative position.
Trends in Elementary Education
The quality of elementary school teachers remains a hot topic at both the state and national level. Not surprisingly, the process to become licensed is becoming more rigorous. In fact, a handful of states are now requiring teacher candidates to maintain a minimum grade point average, while others are pushing students to earn a master's degree. Many elementary education programs are also incorporating technology training into each student's course sequence.
Online Elementary Education Degree Programs
Because elementary education encompasses such a broad range of topics, prospective teachers may choose to pursue a specialty or emphasis. Common focus areas include reading, English as a second language (ESL), special education, math, physical education, music performance and more. Candidates who are interested in any of these specializations might want to consider earning a certificate through an online program. Web-based learning can be a great option for career-changers, substitute teachers and professionals who work during the day. It allows participants the opportunity to expound upon their current teaching practices and choose specific courses in a variety of subjects. Some programs even provide students with the opportunity to observe real classrooms, but it's important to choose a program that is recognized by the National Council for Accreditation of Teacher Education.
Studying to be a teacher can be an exciting endeavor. Many students find the coursework to be challenging, purposeful and very rewarding, and this type of program can be a great path toward a stable and highly satisfying career.