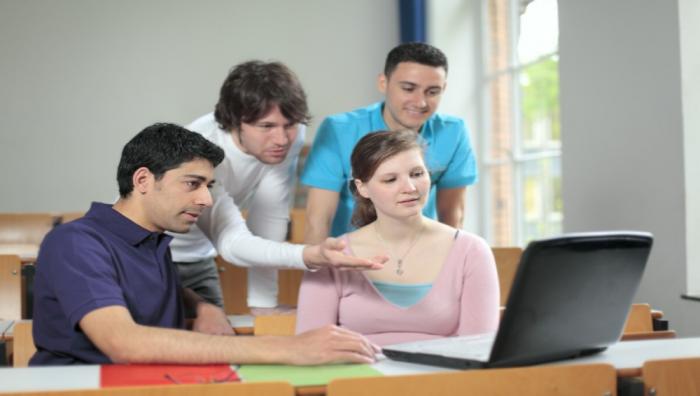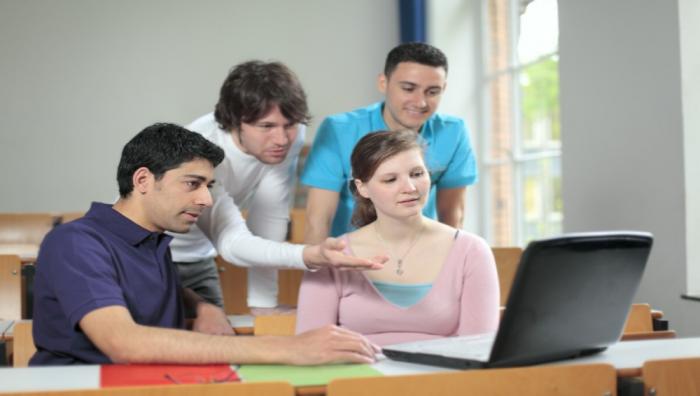 Bachelor's Degree in Education
With a teacher shortage affecting schools across America, there's never been a better time to earn a bachelor's in education degree. While considering options and concentration areas, individuals should also make sure any schools they are considering are currently accredited by the NCATE (National Council for Accreditation of Teacher Education) or the TEAC (Teacher Education Accreditation Council). Online databases are good places to start searching for an ideal program that meets an individual's teaching and career goals.
%%linkad1%%
Online Undergraduate Programs
Even though online degree programs have never been more popular as they are now, such programs are quite rare for students who desire to earn an undergraduate degree in education. The reason is because education programs have a student-teaching fulfillment, which has to take place in a physical school. Distance learning students may have a hard time completing this component, and that's especially true if the institution they're learning from is located hundreds or thousands of miles away. For this reason, it's better for students to inquire about a program's student-teaching requirement before applying to the program. The institution might make arrangements for the requirement, or the student may have to fulfill the requirement on his or her own.
One advantage of enrolling in an online program is that it's possible prior bachelor's degree credits or undergraduate courses will transfer to earning a bachelor's degree in education, which can shorten the amount of time it takes to complete the program.
No matter the school or program, prospective students should look into the school's reputation and history to see if it's a good match for them. A little digging could also reveal a student might be better off considering the institution's on-campus program rather than the online option. Distance learning programs are often the most beneficial to students who prefer to set their own learning pace, plan on working while earning a degree or prefer a school that's out of state or out of country.
Yet another consideration to bear in mind when it comes to internet programs is that they can take several years and a considerable amount of money to complete. While a program could be expensive, its reputation and the fact that it can help a student fulfill his or her career goals might make the cost worth it. Schools could offer scholarships, grants and payment plans as a way to ease the financial burden.
Teaching After Graduation
Undergraduate education programs may only qualify students to work in a specific state or states. If a state has what's known as a reciprocity agreement with another state, then program graduates are eligible to teach in more than one state without having to earn more than one teaching license. For more information about reciprocity agreements and to see which states have these agreements, individuals can check out a state's Department of Education website.
Advantages of Earning a Bachelor's Degree in Education
Teachers prepare children, adolescents, teenagers and in some cases adults for the world and their future by helping them comprehend different subjects and improve their critical thinking skills. A teacher's job duties include creating lesson plans, drafting a curriculum and assigning projects. These skills are learned and enhanced while completing a bachelor's degree program.
Another benefit of becoming a teacher is being an integral part of a student's upbringing. Depending on the school, teachers have free reign in how they teach and reach students according to the teacher's personality, vision and creativity. Not only do teachers teach, they also learn from degree programs, their students and their fellow teachers. Teachers are also in the unique job position of spending the summer with family and friends or on vacation, which is an additional perk.
For all of its advantages, teaching requires unique skills and qualities as well. Students at every education level come from different social, racial and cultural backgrounds, and teachers should be aware of those backgrounds and how best to teach students from those backgrounds. These skills can be learned both within a program and on the job. Additionally, these skills can be applied outside of the classroom.
Common Bachelor's in Education Degree Coursework
Even though every state requires that all teachers have a bachelor's degree, the specific requirements for general education courses are decided on by individual states. That being said, those requirements often include psychology, science and sociology. These courses and others like them are intended to teach students about assessment, theories and research, but a student's chosen concentration has the most influence over program coursework.
Some of the most common concentrations for undergraduate teacher programs include special education and vocational, elementary, early childhood and secondary training. Future teachers might also learn about the philosophical, historical and sociological aspects that make up the overall intentions and theory of effective learning. Students could also learn about human psychology and development in terms of how adolescents and young children interact with their environment, create ideas and familiarize themselves with concepts.
Program instructors may also focus on efficient ways to promote literacy concentration on the development of the brain and how the brain processes language, oral facilities and information. By studying theories of learning, future teachers can gain the ability to create and gauge the most effective assignments and lessons. Program courses may also instruct students on recognizing learning disabilities and creating programs for those with special learning needs.
Teaching programs should also include preparation for state licensure or certification. Core courses are commonly centered on the knowledge and information that an individual needs to pass a state teaching license examination.
Career Outlook for Individuals with a Bachelor's Degree in Teaching
With a bachelor's degree in teaching and a state license, a person has a vast variety of options in the teaching field. Common employment areas for teachers include preschool, elementary and secondary school in addition to administrative roles such as academic advisor, principal and counselor.
Examples of additional opportunities often found in public or private schools include:
Accountability and program assessment specialist
Phoenix Children's academy or Montessori schools
Occupation and vocational programs centered on cultivating a particular skill
Curriculum evaluation and design specialist
Charter schools for gifted students and those with special needs
Specializing in technology, math, language or science
Post-secondary vocational teacher for adult and high school students
One of the good things about having so many options when it comes to teaching is that individuals have more opportunities to give students an appreciation for learning, which is sure to impact their educational future. It's not unheard of for a good teacher to be one of the leading reasons a student decides to attend college.
Deciding on a Bachelor's Degree Program
When narrowing down options on which teaching program to attend, individuals should consider their present needs and the future of their career. Those who plan on continuing on to earn a master's degree or higher in education may prefer a school that offers a master's degree and PhD degree in education to prevent having to transfer schools and running the risk of not having certain credits transfer from one institution to the other.
Something else to keep in mind when deciding on a program is to make sure it's designed to prepare future teachers for contemporary issues regarding education, such as the Common Core State Standards, utilizing technology in the classroom and education reforms. While not all of these subjects may be included in a program, it's a good idea for scholars to educate themselves on these issues in order that they can be better prepared and better educated.