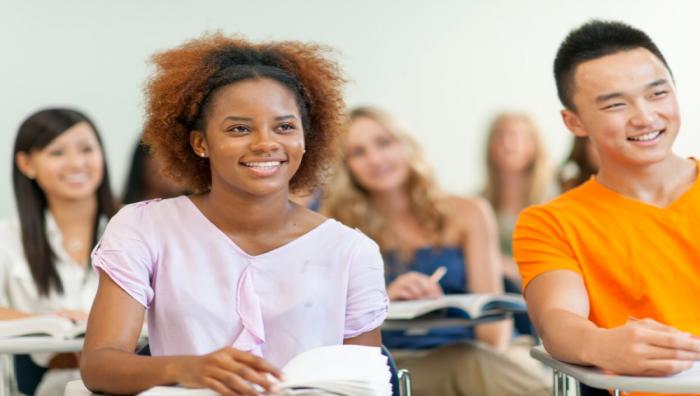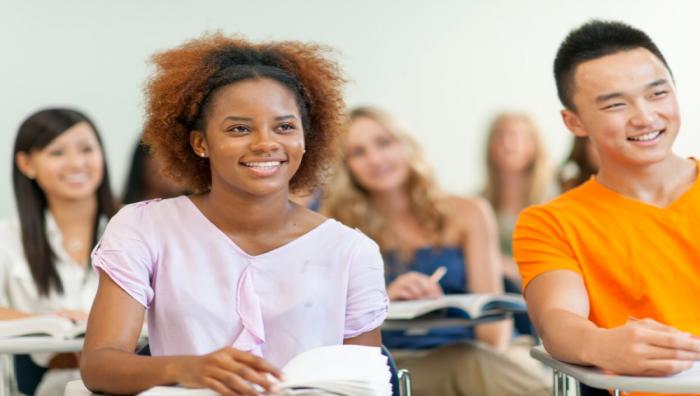 Earning an Early Childhood Education Degree
Early childhood education is one of the most popular and successful programs in the United States. Today, a large number of children benefit from some degree of preschool education, which prepares them for greater success in kindergarten and beyond. Preschool programs continue to flourish, and qualified educators are required to help run these programs correctly. People looking to enter the workforce as professional educators have many different training programs to choose from. Early childhood programs offer some of the most competitive job skills and relevant training. Students in these programs have the potential to seek employment in a wide range of settings. Additionally, early childhood educators have the potential to make a direct, positive effect on the next generation of students. This is a wonderfully rewarding career with lots of potential for advancement.
%%linkad1%%
Early Childhood Education Programs
There are three primary types of early childhood educator training programs. These are:
Alternative teaching certification in early childhood education – This educational course is especially designed for participants who already have some educational background, such as a bachelor's or master's degree. Many of the students pursuing alternative teaching certification wish to increase their knowledge of a particular aspect of education to become more competitive in the job market. For instance, a currently licensed secondary teacher might wish to pursue training in primary education, early childhood education, or in a particular subject.
Bachelor's degree in early childhood education – This is a four year degree earned from a traditional or online college or university. A bachelor's degree is a comprehensive educational program that provides students with a broad understanding of their course of study and much more. A degree in early childhood education is likely to include courses on child psychology and development in addition to classroom management, curriculum development, learning methods evaluation, and other curriculum essentials.
Master's degree in early childhood education – A master's degree typically requires an additional two years of focused education after a relevant bachelor's degree has been earned. Traditional and online graduate schools offer this program. Advanced concepts and techniques are taught in these classes; additional practicum hours and student teaching experience are commonly included in the curriculum of master's degree programs. These advanced degrees are often sought by established teachers who wish to accelerate their career and become more competitive in the job market, or who wish to switch from one aspect of the teaching profession to another.
Each of these training programs will have a different curriculum and different prerequisites that students are expected to meet. Prospective students should become familiar with the features of the program they wish to pursue so that they can effectively compare the offerings of various institutions. Further, each state maintains a particular standard required for educator licensure. Students should investigate the licensure requirements of the state they intend to teach in to be sure that their educational program will help them meet these requirements.
Succeeding as an Early Childhood Educator
Did you know that the National Association for Early Childhood Teacher Educators advocates that state sponsored pre-K and kindergarten programs specifically seek teachers with early childhood education endorsement and/or certification? This particular standard helps ensure that every child receive a high quality educational experience in preschool settings. Qualified teaching training programs can provide these endorsements and certifications to participants who successfully complete the curriculum.
Private schools and other schools that are not sponsored by the state they operate in may have slightly different requirements for educators. Some preschool learning environments only require educators to have a high school diploma and some relevant job experience. While a number of applicants might qualify for these positions, most early childhood educator jobs require a certain professional licensure, certification, or endorsement. Educators who wish to remain competitive in their field frequently go back to school to receive more focused training relevant to their personal career goals.
Student Teaching and Other Practical Experience
Student teaching and other practicum experience gives early childhood education students an opportunity to directly apply their training in a real classroom environment. Working one on one with experience teachers also provides students with beneficial mentorship experience and provides each aspiring teacher with valuable professional contacts. This is an excellent opportunity to network while gaining relevant job experience in the kind of educational setting that early childhood educators actually work in. The completion of teaching certificates and bachelor's and master's degrees typically include a certain number of student teaching hours and other practical experience. Even established teachers will need to meet these requirements in order to successfully complete the curriculum associated with their particular program. Licensure may also depend on a certain number of hours spend student teaching.
Pursuing a Degree or Certificate in Early Childhood Education
Online and traditional colleges and universities both offer exceptional educational experiences for new and returning students. Some technical schools, trade schools, and other institutions also offer teaching certification. Prospective students wishing to earn a degree, certificate, or endorsement in early childhood education should look for institutions that are accredited by a professional organization. The National Council for Accreditation of Teacher Education and the National Association for the Education of Young Children are two of the most respected accreditation agencies. Accreditation means that an institutions education course is accurate and relevant, and that it appropriately prepares program participants to enter a particular industry. Educational credits earned from accredited institutions are much more likely to be transferable between institutions, so students can potentially earn some credits at a local school and then pursue other education online.
Though each degree and certificate offered by an institution is likely to have a certain time frame associated with it, how long it takes any particular student to complete a program can vary considerably. An associate's degree can take approximately two years to earn if a student attends classes full time; a bachelor's degree can take around four years. A master's degree can take around two years, though students can only apply for a master's program if they have completed a bachelor's degree and meet any other requirements set by the institution. The time it takes to earn an early education certificate or other qualification is likely to depend on exactly what is being taught within the training program. The prerequisites associated with these programs are also likely to vary considerably according to the nature of each particular program.
Trends in Early Childhood Education
In 1960, only around 10% of children received some form of early childhood education. Today, around 60% benefit from these programs. The field of early childhood education has continually grown and has become more nuanced and refined over the years. General education as well as music, art, literacy, and mathematics are now available for children preparing to start attending kindergarten. There is a demand for qualified early childhood educators across the country; rural, suburban, and urban areas are all in need of qualified teachers. Someone with the right educational background has the potential to seek employment in many different locations.
There is a considerable amount of on-going research being conducted regarding the impact of early education on a child's lifelong experience with learning. These studies have consistently shown that early learning has a distinctly positive effect on a child's success in school. Partially as a result of these studies, government spending on early education infrastructure and initiatives has grown considerably over the years. In fact, a study conducted by the Education Commission of the States reported that states' spending on pre-kindergarten education had risen from $200 million in 1998 to $3.5 billion in only eight years. Several states now mandate early childhood education in the form of full-day preschool or universal preschool.
As early childhood education becomes increasingly common, educators will need to become comfortable working with children from a wide range of ethnic, religious, and family backgrounds. Diversity training is becoming an important part of educator training for this reason.
Early Childhood Education Career Outlook
The US Bureau of Labor Statistics (BLS) predicts that the field of early childhood education will experience faster than average growth over the next ten years. Qualified teachers are currently being sought and likely will be in the majority of markets through 2018 and beyond. Turnover is relatively high among preschool educators, so qualified applicants will generally have no trouble finding job openings in many different locations. With experience and good references, experience preschool educators can command more competitive offers from employers.
The BLS also reports that the median salary for preschool educators is $23,870 (as of 2008). The lowest 10% of earners saw a salary less than $16,000 while the top 10% of preschool teachers earned over $41,000 each year. Applicable job experience, strong references, and a relevant educational background can significantly boost a prospective preschool educator's job marketability.
A Key Learning Opportunity
Early childhood is a crucial time for mental and intellectual development. With the right influences, a child can be set up for academic success from a very early age. Qualified, exceptional teachers are needed around the country to prepare the next generation of students to a lifetime of learning success. Aspiring early childhood educators can find many valuable training programs online and through traditional learning institutions. A degree or certificate in early childhood education is an excellent way to accelerate your career as a teacher.