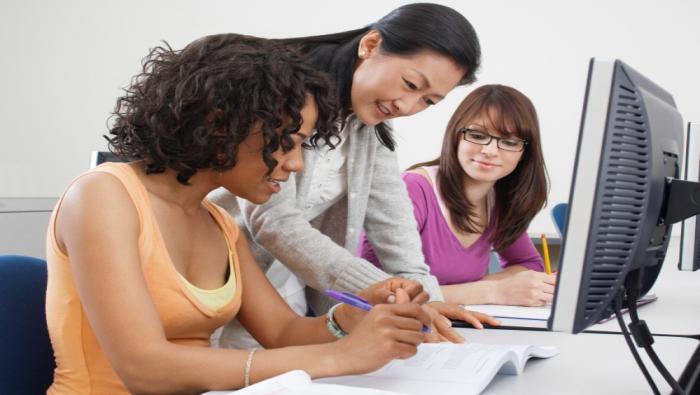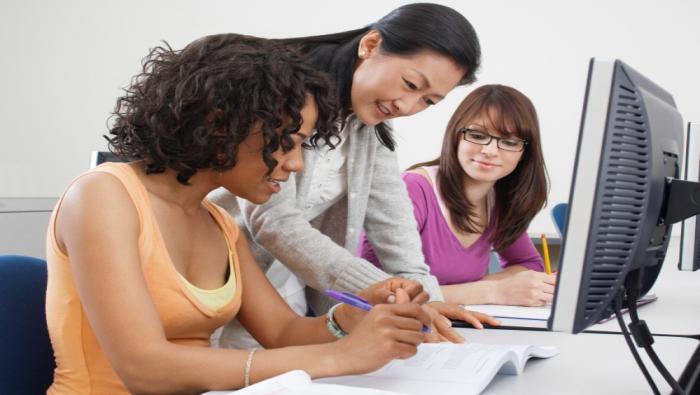 A career in teaching can be one of the most emotionally rewarding careers that an individual ever embarks on. Teaching allows a person to touch many different lives at one time. Many individuals can look back on their education and point out one or two teachers who had a huge influence on their academics. For those who wish to become a teacher, earning a graduate certificate in education is very useful. Many states have additional requirements before granting a teaching license. Most states require teachers to have at least a bachelor's degree in a teachable major, as well as a certificate in a program where educational methodologies were taught. Although it is possible to earn a teaching certificate at the same time as a bachelor's degree, there are many good reasons to continue pursuing additional education graduate certificates, even for those who are already teaching.
%%linkad1%%
Taking the First Steps
The first steps toward earning a graduate certificate depend largely on where an individual is starting from. At the very beginning, it is important to determine which area of education one wishes to earn a certificate. This is usually determined when a student chooses a major for a bachelor's degree. Most states require that a person choose a teachable subject in which to certify. While this term is becoming more loosely defined, it is easier to earn a teaching certificate if one already has a bachelor's degree in any of the following areas:
Art, Music, or Physical Education
Chemistry, Biology, or Earth Sciences
Computer Science or Mathematics
English or a Foreign Language
Although it is simpler to take the steps toward a certificate in education with a bachelor's degree in these areas, more and more teaching certificates are being offered in alternative areas to cover a variety of subjects and majors. Those who have a non-traditional major and are interested in getting certified to teach the subject may wish to consult their state's requirements. It could end up leading toward a teaching career. In addition, it is not necessarily required to have a bachelor's degree in a specific area in order to certify in another one. In other words, a teacher who is certified in teaching art should not necessarily shy away from a certification in teaching English or mathematics.
Types of Graduate Certificate Programs
Teaching certificate is a broad term that can have different meanings depending on who is defining it. Because the definition can change by institution and course, it is imperative that an individual understands exactly what he or she is looking for before enrolling in any given program. It can prevent many headaches to enroll in the correct program from the outset. Here are some of the types of different teaching certificate programs commonly available:
Undergraduate Teacher Education – This can be a good option for individuals who have not yet earned a college degree and are looking to be close to certification or certified by the time they graduate.
Graduate, Add-On, or Advanced Programs – These programs build off of a college degree, but may offer a shorter path to earning a certificate. Most of these programs require that students already have earned at least a bachelor's degree.
Alternative or Post-Baccalaureate Certification – These programs are designed for people who are already certified to teach, but are looking to gain certification in additional areas of education. These programs may also offer professional certification. Earning additional or professional certifications can also improve an individual's resume.
Online Certificate Programs
What about people who are already teaching in the classroom, but want to build off of what they know and improve their career options? It is possible to gain an education even while tied up in a teaching career. Many programs offer online courses that teachers can take while they are working full-time. In fact, this can be one of the best ways to earn valuable teaching experience while achieving educational goals.
Certifications that are earned while a teacher is teaching are usually referred to as add-ons. What are the benefits to earning an add-on certificate?
It can increase salary. Some schools pay teachers more for a specified number of certifications completed after earning a bachelor's or master's degree. It is important to check with the school district to see if such certifications qualify for pay bump.
Courses are usually available online, which makes them flexible. They also do not usually require the completion of student teaching.
Earning the certificate doesn't interfere with everyday life because teachers can still teach while earning a certificate. It is an easy way to become better prepared for even more elite teaching positions.
Online programs are a great idea for anyone who is self-motivated and enjoys the freedom allotted through studying alone. However, this type of educational structure may not be for everyone. Individuals who do better by interacting with instructors and peers face-to-face might better benefit from an on-campus degree and attending classes in person. It is important to take into account personal learning styles before enrolling in online courses.
Common Curriculum in Teacher Certification Courses
Every certificate program differs, and the content often depends on who is offering the course. However, usually there are some basic courses and concepts that teachers are likely to come across when seeking to earn a certificate in education. Students of such programs should expect to study teaching methodologies, approaches, learning styles, cognitive development, materials development, and lesson planning in-depth.
Teaching Methods and Learning Introductory Courses
This type of course is likely to be found in any teaching program. It explores the history, philosophy, and most recent trends in education. Ethics and professionalism may also be addressed in many courses. Students of such programs may also learn about teaching theories, materials, activities, and methods of engaging students in effective learning.
Effective Learning and Teaching Principles
These types of courses delve into what it takes to effectively teach and learn any concept in the classroom. This may address how to engage students in problem solving and critical thinking in order to help concepts sink in. Teaching material design and testing development may also be covered. The concepts covered in this type of certificate program may center on a focus, such as specific principles of teaching and learning for mathematics, social studies, or a foreign language. Course planning and material selection or creation can also be covered in these kinds of programs.
Education and Cognitive Development
For teachers looking to certify in preschool, elementary, or secondary education, these types of courses usually cover the development of young minds and how best to approach the teaching of a specific age group. Topics may also cover learning styles and teaching methods in order to develop more effective teaching strategies. The focus is usually on different cognitive levels and how human beings approach learning. A wide range of topics can be covered, including:
Learning of words
Language perception
Mathematical thinking
Scientific knowledge
Design and Evaluation of Curriculum
Many teachers are asked to come up with their own curriculum for teaching a specific topic. Curriculum design and evaluation courses focus on grounding teaching approaches in theories and frameworks. Topics can cover development of course materials, incorporation of technology, and the design of activities inside the classroom. These types of courses may require the creation of a set of learning materials, as well as the development and explanation of each teacher's personal teaching philosophy.
Testing and Evaluation of Learning Methods
If there is one thing that graduates of teaching programs should come away with, it is that teaching is a continual process that is in constant need of evaluation and adjustment. The testing and evaluation of learning methods seeks to provide teachers with the means to determine if a certain approach or methodology is working in the classroom and how to adjust it when the time comes. These types of courses often end with student teaching to provide students with actual classroom teaching experience.
Certificate Opportunities
Earning a graduate certificate in education takes time. Those who have already earned a bachelor's degree in a teachable area may have a leg up when it comes to program completion. It doesn't matter if a graduate has yet to find a teaching position or has already been teaching at a school for several years; teaching certificates provide opportunities for advancement and higher salaries. As there are many different teaching certificate programs, it is important to consider the area in which one hopes to certify as well as the requirements for the state in which one hopes to teach. Careful research should be conducted before enrolling in any on-campus or online program.