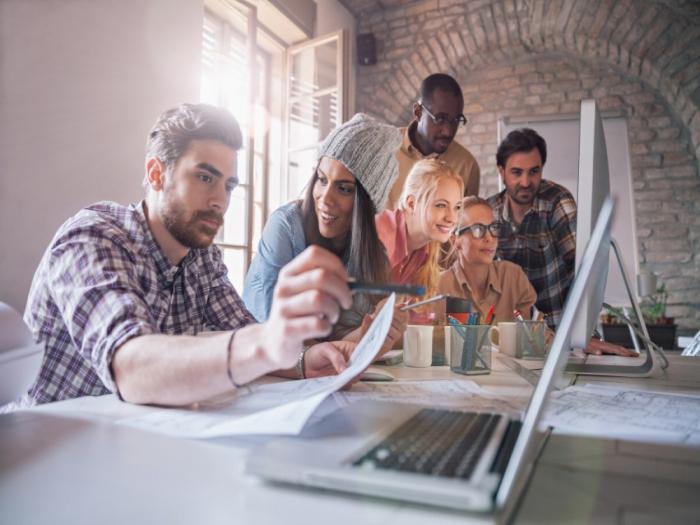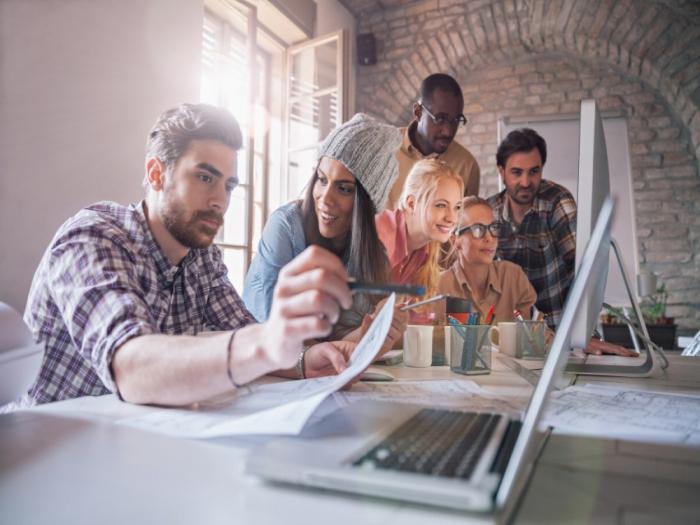 Marketing Careers: A Creative and Varied Profession
If you're curious about the world around you and enjoy creativity and promoting new ideas, a marketing career may be right for you. Combining the selling of products or services with research and advertising, marketing jobs are necessary to a wide variety of industries. This means that marketing careers are as varied as they are plentiful. In short, there are many different professional settings where this type of training is desirable.
%%linkad1%%
Educational Degrees or Certifications Required for Marketing
Most human resources managers look for candidates with at least a bachelor's degree when it comes to hiring for jobs with marketing as a focus. A bachelor's degree is also the best way to ensure you'll be considered for mid-level positions and beyond. Although you can earn an associate's degree in marketing in 2 years, you may be limiting yourself only to entry-level positions with this type of degree. In addition, earning a master's degree in marketing increases your chances of being considered for managerial or directorial positions in the field.
Although certifications are not required to get started in marketing, they are a smart idea when it comes to advancing your career or skills. Indeed, earning a specialized marketing certificate shows a current or potential employer that you have the ambition and the ability to learn something new. This can prove invaluable and set you apart from the completion when it comes to particular skills in the field. The following are popular certifications that can help to further your marketing career:
Professional Certified Marketer Credential from the American Marketing Association.
Professional certification from the Public Relations Society of America.
Professional Researcher Certification from the Marketing Research Association.
While certifications are not required for most positions, they can prove to be advantageous when it comes to giving yourself a leg up among the competition.
What Do You Study When You Pursue a Degree in Marketing?
Whether you pursue a 2- or 4-year degree in marketing, the following are typical courses and subject matter you can expect to encounter:
Principles of marketing
Principles of management
Marketing research
Principles of international business
Consumer behavior and habits
Managerial communications
Finance and fiscal responsibility
Principles of international business
In addition to these classes, earning a degree in marketing may include a curriculum that encompasses internships, independent studies, and interdisciplinary studies. In general, most experts agree that the more varied classes you take, the better prepared you'll be for a marketing career.
Online Marketing Degrees and Certifications
Whether you decide to pursue a 2- or 4-year degree in marketing, or even a master's degree, there are an increasing number of opportunities to pursue these types of degrees or certifications online. More and more universities and colleges are seeing the benefit of offering online coursework; these institutions, as well as students, are realizing it can be a time-saving and viable option as well. Indeed, online coursework is here to stay, and embracing the process by taking classes may help you earn your degree faster.
Typical Marketing Jobs
Marketing careers transcend many different organizations and businesses. Although the sky appears to be the limit when it comes to the marketing profession, the following are typical job titles in the field:
Sales manager
Brand manager
Community engagement manager
Advertising manager
Public relations manager
Market research analyst
These positions all require a solid background in marketing principles to effectively move a brand, product, or idea forward.
Common Career Paths for Marketing Professionals
Marketing is a broad-based field and there are a number of career paths that can be followed. Small and large businesses and organizations alike need strategic plans to sell products, services or ideas and to attract customers. Because marketing professionals are in the business of promoting or selling such services, they are integral to nearly every company or organization. Popular career paths include market research, strategic communications and web-based advertising.
A Strong Professional Support Network
Because the marketing profession is so necessary to all types of businesses, there are many organizations in the industry that support career professionals. Indeed, a strong network exists among persons who have earned a degree in marketing and those who are just starting out in the field. This intrinsic support can be invaluable when you're looking for an entry-level position or want to advance your career in the field. Professional marketing associations include the following:
American Marketing Association
Association of Marketing and Communication Professionals
Business Marketing Association
Sales and Marketing Executives International
Marketing Salary Ranges
As with other industries, determining salaries for the marketing profession depends on a number of factors, such as location and whether an employer is a for-profit or nonprofit entity. According to a recent survey of marketing professions, however, average national annual salaries ranged from approximately $35,000 for entry-level media coordinators to $115,000 and up for marketing managers. Mid-level marketing professionals can expect an average national annual salary of approximately $55,000. The industry generally benefits from a high job rate based on the comprehensive nature of the profession.
Expected Job Growth in the Marketing Field
According to the U.S. Bureau of Labor Statistics, the demand for marketing professionals is expected to grow an average of 10 to 15 percent over the next few years. Because marketing encompasses a broad range of disciplines, demand will remain steady for most areas of the field. However, some areas are expected to experience more growth than others. For example, online and web-based marketing will experience exponential growth, while marketing jobs in print publishing and communications may experience a decline.
No matter what industry you are interested in, a marketing career can help you get in the door. Having a bachelor's degree will give you knowledge and skills that many employers are seeking.