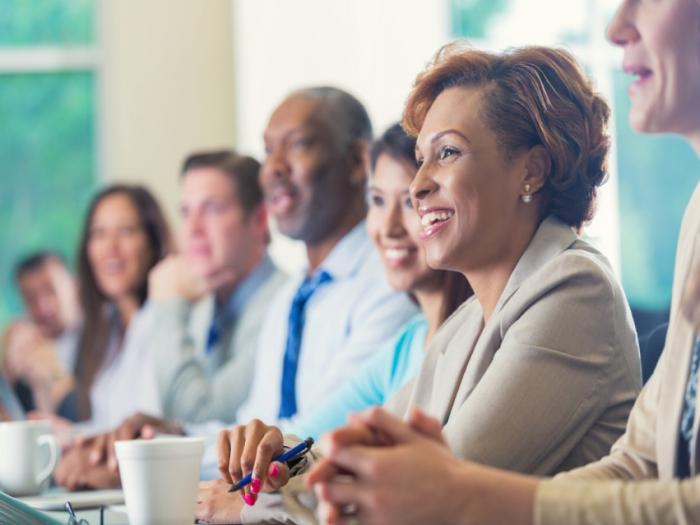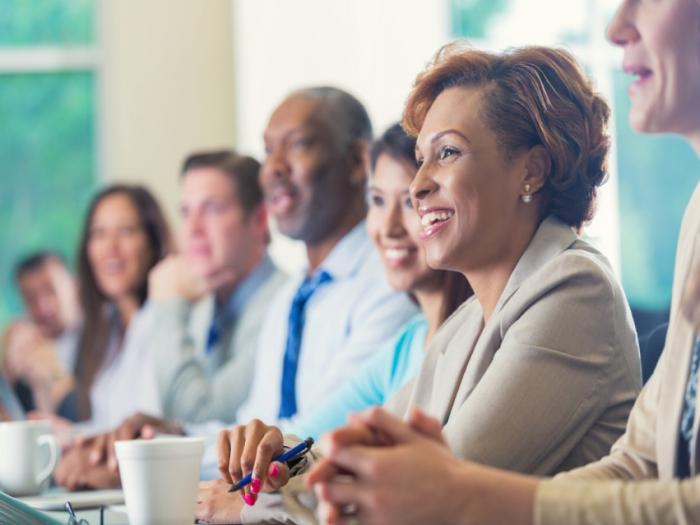 For individuals interested in taking leadership responsibilities in a business setting or corporation, a Bachelors in Business Management (BBM) degree or a Bachelor of Science in Business Management (BS. Business Management) provides the skills and experience necessary to assume a leadership role in many facets of business.
Education
A Bachelor of Business Management degree typically coincides with the knowledge gained through a Bachelors in Business Administration degree, emphasizing courses that teach the fundamentals of business and common business practices. However, the difference in a Bachelor of Business Management degree is that it allows the student to gain critical knowledge of the business world along with a larger emphasis on leadership. Generally, students who enroll in Bachelor of Science in Business Management could specialize in a specific field of business and take courses that aid the student in learning the knowledge necessary for their future career goals.
Like most bachelors degrees, a Bachelors of Business Management takes approximately 4 years to complete and generally require a student to hold a high school diploma or GED to enroll. Once a student enrolls in a Business Management program, his or her coursework will begin to focus on the strategies employed to making efficient and profitable decisions within their future career. Typical courses taken within a Bachelor of Business Management program include:
Economics
Business Law, Policy, and Ethics
Business Communication
Quantitative Analysis for Business
Finance
Project Management
Accounting
Leadership and Management
Moreover, depending on their school or program, students are also required to take general education course such as English, college algebra and statistics, or a humanities course in order to receive a more balance education. Prospective students in Business Management may also take certification courses that allow them to specialize in certain fields of business such as business administration, human resources, or accounting to give the student more in-depth knowledge about the specialty. Lastly, students may be required to complete a capstone project where in order to graduate, they must present a researched proposal about a specific business topic.
Next, due to the popularity of this business degree, some accredited universities also offer a Bachelor of Business Management online, thus allowing the students the flexibility to do their coursework through interactive lectures and virtual courses while continuing to work at their current job. For students interested in attaining an online Bachelors in Business Management degree, the same amount of time, total credit hours, general education requirements, elective requirements, and capstone projects are also required depending on the program. However, the overall tuition cost of an online degree may be lower especially with in-state tuition prices. For individuals who prefer a hybrid of in-person and online study, some universities offer online and evening classes in order to adjust to the needs of working students. The overall time to complete these online and hybrid degrees depend on the time commitment the student puts into finishing the degree program.
Nevertheless, one of the lasting benefits of a Bachelors in Business Management degree is the ability to further an education in business. After a certain amount of years of experience or with enough credentials, graduates with a Bachelors in Business Management degree could attain graduate degrees such as a Master of Business Administration (MBA). With the added knowledge and international business aspect of an MBA, an individual could further his or her current career; negotiate for a higher salary or transition to a completely new field of business.
Outlook
Generally, graduates of a Bachelors in Business Management degree program end up taking leadership positions after a couple of years in their business careers. The careers and fields the business management graduates typically pursue includes:
Operations Manager
Human Resources (HR) Generalist
Human Resources (HR) Manager
Executive Assistant
Office Manager
Account Manager
Director of Operations
Salaries for all of these careers range between $28,00--$146,00 with Office Managers offering the lowest salaries of $28, 951 and Director of Operations offering salaries up to $146,807. According to the Bureau of Labor Statistics, the median salaries for other jobs for graduates of a Bachelor of Business Management include:
Administrative Services Manger: $83,790
Advertising, Promotions, and Marketing Manager: $123,450
Compensation and Benefits Manager: $108, 070
Financial Managers: $115,320
Human Resources Manager: $102,780
Public Relations and Fundraising Manager: $101,510
Graduates could pursue jobs in various industries like banking, manufacturing, and retail to name a few. While, the most popular cities for individuals with a Bachelor in Business Management include: New York, New York; Atlanta, Georgia; Chicago, Illinois; Los Angeles, California; and Houston, Texas. Once students graduate, they could look for a job through a number of employee associations or job boards including the Association for Financial Professionals, the National Human Resources Association, and the American Academy of Medical Administrators.