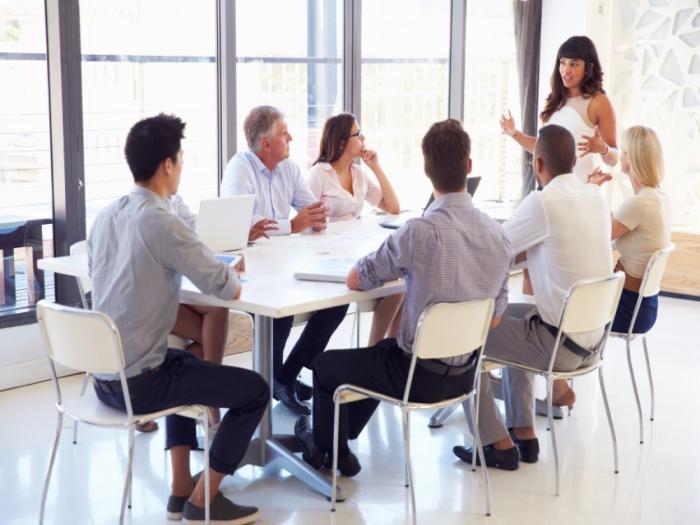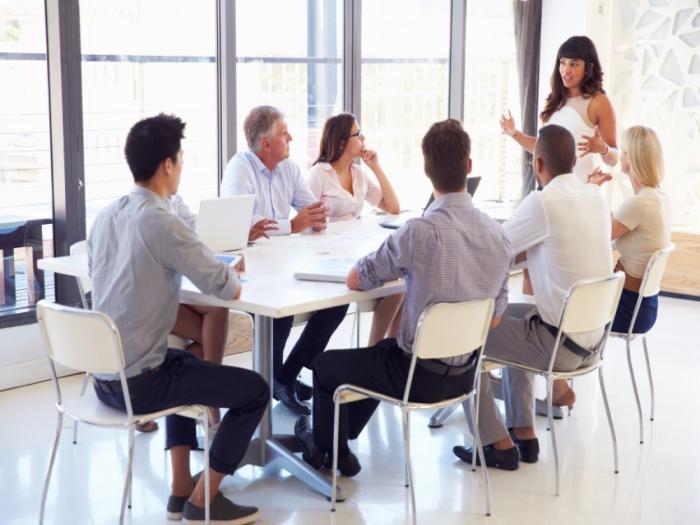 For many industries and organizations, having effective communication can mark the crucial difference between success, failure, or mediocrity. As a result, a business communication degree could provide individuals with the communication, negotiation, and technical information skills necessary to succeed in a variety of fields ranging from business, to law, and even social work. Nevertheless, a business communication degree still prepares students to enter into fields of business such as advertising, human resources, and management.
Education
A business communication degree prepares students to enter the business world by emphasizing and integrating valuable communication skills along with management and leadership training and the fundamentals of business. In order to enroll into a Bachelor of Arts (BA) in business communications (or sometimes referred to as corporate communication) students typically need a high school diploma or GED along with regular university requirements. Once students enroll in business communication programs, the coursework prepares students to think critically, manage crisis, and provide the leadership and problem solving skills necessary in a corporate setting. Typical coursework of a business communication degree includes:
Advertising and Marketing
Consumer Behavior & Research
Statistics & Research Methods
Business Legal and Ethical Issues
Negotiations
Public Relations
Fundamentals of Finance
Principles of International Business
Computer Applications and Information Technology
Moreover, a Bachelor of Arts (BA) in business communication also requires students to fulfill general education requirements such as English, writing, and foreign language. A business communications major still forms part of many liberal arts programs and aims at providing students a well-rounded and balanced education.
Once parts of the work force, graduates, then, not only facilitate communication within their company, but also, provide the strategies and knowledge to efficiently communicate to a population of consumers and take advantage of market forces. Hence, current programs and degrees in business communications have begun to consider the growing influence of social media communication and marketing, making each program unique and able to equip students with specialized knowledge and preparation. This degree program is offered across the country at many schools, and there are now many schools that offer online degree programs in business communication. These types of programs offer flexible schedules and access to schools and programs that students may normally not be able to attend.
Ultimately, the program the individual chooses along with their area of focus, whether it is communication, negotiation, multimedia communication, or social media, could greatly influence the communications career he or she can pursue.
Prospective Careers
Since business communication graduates come equipped with the leadership and business knowledge to succeed in most fields of business, students have to choose a field and career that best fits their interest. In a traditional business setting, graduates pursue positions such as public relations director, corporate leader, human resources manager, or marketing and advertising specialist. Most of these positions include facilitating communications within a company or ensuring that a certain message about a company, its reputation, and its products or services reaches a consumer population. However, despite access to these traditional business fields and occupations, business communication majors can still use their skills in a variety of fields like law, health, and public service. Graduates with a business communications degree have reported entering into careers such as medical device sales representatives, loan officers, publications editors, legal assistants, staff writers, radio show hosts, and medical secretaries. Overall, the jobs taken by business communication graduates tend to connect companies to crucial individuals and information that promote the well being of their business.
Outlook
With the wide range of fields that business communications graduates can enter, the outlook for a career in communications differs according to position, field, and years of experience. For many graduates with a Bachelor of Arts (BA) in business communications, some positions include: marketing manager, marketing coordinator, account manager, account executive, marketing director, executive assistant, and administrative assistant. For these careers, salaries range from $28,000--$125,000 per year. Moreover, some of the most popular and highest paying cities for business communication graduates include: New York, New York; Seattle, Washington; Chicago, Illinois; Los Angeles, California; and San Francisco, California. Nevertheless, experience has played a crucial role in a graduate's eventual salary. The following represent some of the best jobs for business communication majors' based on earning potential, but attained through years of experience:
Vice President (VP), Public Relations (PR) & Corporate Communications ($140,000)
Vice President (VP), Communications ($129,000)
Vice President (VP), Public Relations ($123,000)
Account Director ($107,000)
Executive Producer ($104,000)
Graduates with this degree work for all types of businesses in various industries. In all, business communications degree candidates have the option to enter several fields and careers across business settings and, with experience, gain more leadership and responsibilities, challenge their communication skills.