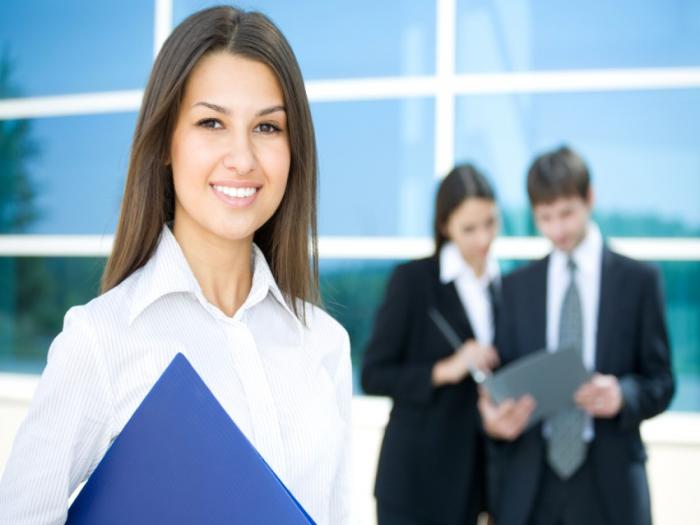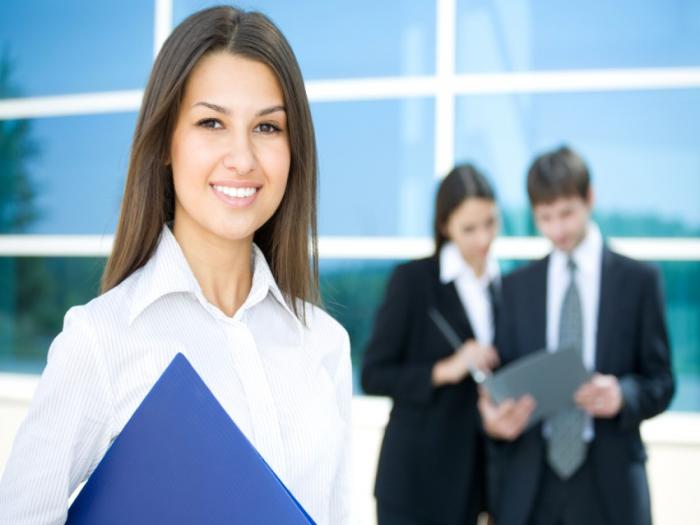 Earning a Bachelor's Degree in Business
Many people are interested in acquiring new skills and knowledge that can prepare them for success in the business world. A bachelor's degree in business can help students move beyond entry-level jobs and enjoy the greater opportunities and higher salaries of middle- and upper-management. Whether you currently have a job you would like to move out of or have not yet decided on a career, you may want to consider business. It is a broad field with career opportunities in many industries.
%%linkad1%%
Choosing a Business School
Many traditional and online schools offer a bachelor's degree in business. Most programs require students to complete around 120 credit hours. For a full-time student, this equates to about four years of study. Ambitious students may take extra classes during the semester and over the summer to complete their degree more quickly. Participants who are working full-time while completing their education may take fewer classes per semester, taking a bit more time to graduate.
On-Campus Programs
Students in a traditional brick-and-mortar school attend classes according to a schedule determined by the university. The classes they register for each semester will be held at a specific time and in a specific building. Students in a traditional program may be confined by the school's schedule, but may have more opportunities to interact with classmates and to work on their presentation skills.
Online Programs
Students who earn their degree through an online program will enjoy much more flexibility. They need not move to a new city or find housing near the university to find access to quality programs. They can generally study anywhere there is an Internet connection. The timing is more flexible as well. Much of the work can be arranged around a student's existing schedule, allowing professionals to continue working as they complete their studies.
Hybrid Programs
Some schools now offer a hybrid of traditional and online education, so students can enjoy the advantages of both. Participants may complete many of their classes online while continuing to participate in a few face-to-face courses.
Choosing a Focus
A business bachelor's degree typically includes general business courses that cover the basics of various subjects that are integral to the running of a business. These courses may encourage students to combine theoretical knowledge with practical application to specific business challenges. Students may learn skills such as business writing, public speaking, leadership, strategic thinking and data analysis. They may learn to use technology to communicate effectively and to conduct research and perform analysis. Participants might take beginning and advanced classes in a number of subjects, including:
Accounting
Economics
Finance
Marketing
Statistics
Business Ethics
Human Resources
Business Management
International Business
Some schools also offer training on industry-specific computer programs. Others include information technology and entrepreneurship electives. Many programs offer students the opportunity to choose a focus for their more advanced studies. This could be a particular aspect of business, such as marketing or administration. It can also be management principles for a particular industry, such as athletics, fashion, shipping or health care.
Choosing a Quality Program
There are several ways to determine the quality of a chosen program. Students should search for their program on the U.S Department of Education's list of accredited schools. Online schools that are not accredited may simply be "diploma mills," charging students tuition and churning out meaningless diplomas that carry little weight in the real world.
School rankings are another measure of a degree's quality. Students may consult news sources such as US News & World Report for the most recent rankings of schools and programs. While many of the top performers are Ivy League schools, students can also see where their less well-known favorites stand in comparison to similar institutions nationwide. Many traditional and online schools offer excellent programs at a fraction of the cost of a highly prestigious university.
Careers in Business
After graduation, participants may find jobs with small businesses or large corporations. They may work for nonprofit organizations or government agencies. They may become part of a management team or run a department on their own. Some will even start their own businesses, incorporating all they have learned and fulfilling many roles simultaneously.
Ideally, students will consider their goals and interests carefully before choosing a program to ensure they are on the right path for the type of work they hope to take part in. Students who enjoy working with numbers and statistics might choose an emphasis in accounting, finance or information technology. Those with strong interpersonal skills may succeed in a human resources or customer service department. Students may find they enjoy the multi-faceted challenges of logistics management or the competitive environment of a sales team.
A bachelor's degree in business can open the doors to professional and financial success. High school graduates and people looking for new career opportunities have more options than ever as they seek to complete their business education. Traditional and online schools offer a variety of programs designed to prepare students for careers in everything from small business management to international acquisitions. Many of these programs are flexible enough to allow students to continue working while they complete their education.