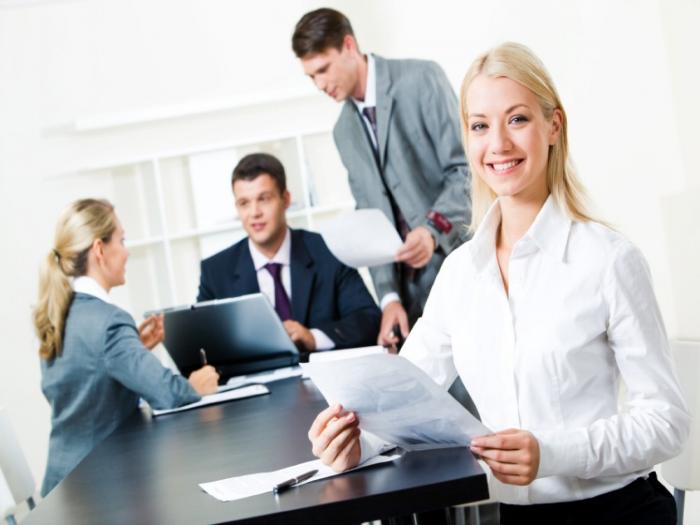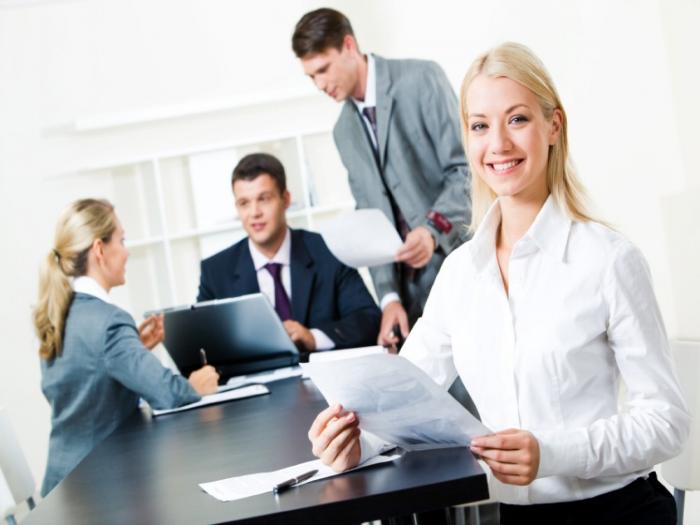 Business Administration Careers
People who enjoy leading and managing a team may be interested in entering the business administration field. It is a vast area that includes a variety of management positions for businesses of all types and sizes. This career path is designed for individuals who are organized, motivated, and can perform in high stress environments.
%%linkad1%%
Education Needed for a Business Administration Career
There are a number of education paths that one can choose in order to start working in business administration. In order to get in at the entry level, an associate's degree is appropriate. This type of degree usually takes a couple of years to earn, so it is a good choice for those who want to start working quickly.
For higher positions and a variety of options, a bachelor of business administration degree is a good choice. Many can be earned in four years, and graduates will be prepared for managing people, organizational leadership, and tactical planning.
A master's degree (MBA) is a popular education plan for those who want to be a successful leader in business. This advanced degree can be earned in one to two years after completing a bachelor's degree program.
Individuals who want to continue their education after earning an MBA can pursue a Doctor of Business Administration (DBA). This degree can take anywhere from three to six years to finish, and it prepares professionals with the utmost knowledge in management and leadership principles and also with an aptitude for performing research.
There are also certification programs available for different circumstances. Current executives may choose to earn a Certified Manager (CM) credential, which shows potential leadership proficiency and management capability. To earn a CM, individuals must meet specific experience and education requirements as well as pass three different tests. This certification may help someone get a promotion or give graduates a leg up over the competition.
Duties of a Business Administrator
Graduates with a job in business will have important tasks to perform on a daily basis, as these operations are just as crucial as future plans. Oftentimes, individuals will start out working in management positions in the retail, hospitality, operations, or sales capacity, or they will be in office administration. Most will be introduced to business administration courses in leadership dynamics, information technology, international relationships, and ethics. Individuals who enjoy the area they work in often can work their way up to higher positions, which is both gratifying and challenging.
Each specific job will have its own job requirements, but common duties may include:
Managing general activities connected to providing services and making product
Establishing and fulfilling departmental policies, goals, and procedures
Analyzing performance indicators such as sales reports and financial statements
Applying new technologies
Directing a business's budgetary and financial activities
Appointing department managers and leaders
Consulting with other board members, staff, and executives about daily and long-term operations
Finding areas to save money and to improve programs, policies, and performance
Negotiating or supporting agreements and contracts
Career Paths for Business Administration
The different careers you may be qualified for will often depend on your education. Graduates who have earned their associate's degree often start at the entry level such as in administrative positions or general management in nonprofit, public, or private organizations. Some may work as office managers, project assistants, or support specialists in technology-oriented departments. Others may choose to work as managers in the retail or sales industry.
Graduates with a bachelor's degree have a wider range of career opportunities in advanced roles such as leadership positions. Examples of titles include marketing specialist, human resources manager, business analyst, or operations manager. Motivated individuals may also choose entrepreneurship to develop and build their own business model.
A master's degree in business is the most popular degree, and management opportunities abound with this level of education. Some career opportunities may include executive director, corporate controller, and independent consultant.
Graduates who graduate with a DBA are often prepared to work at the senior-executive level. They also may choose to conduct research or instruct at various universities. The type of executive position can vary depending on a number of things. Examples of executive roles include:
Chief Operating Officers- direct other executives who manage the activities of different divisions, such as sales and human resources
Chief Financial Officers- manage the budgets, financial goals, and objectives of the business. They are responsible for the organization's financial reporting, and they may even control assets and manage investments.
Chief Sustainability Officers- manage a corporate sustainability strategy by dealing with sustainability issues. For instance, if they are in charge of policies that deal with environmental issues, they would make sure that their business is in observance of associated regulations.
Chief Information Officers- accountable for the general technological direction of a business, including managing computer systems and information technology
Operations and General Managers- direct operations that are too varied to be categorized into one administration or management area. Duties may include managing daily procedures, creating policies, and arranging the use of human resources and materials. Some may assign work, create staff schedules, and make sure that projects are finished properly. In some businesses, the roles of operations and general managers may coincide with those of chief executive officers.
Job Outlook for Careers in Business Administration
Because businesses of all sizes and in all industries need managers and directors, there is always a demand for graduates with a degree in business administration. Also, because graduates learn a variety of general skills, they can choose from a wide array of business careers. The U.S. Bureau of Labor says that the job growth outlook for careers in the business administration concentration is as fast as average compared to other occupations, although it will vary depending on the job specialization and local economy.
Even if individuals are currently working or involved with raising a family, they can still work on pursuing an education for a business administration degree. Many programs offer online courses so that classes and studying can fit around different individual schedules. Taking the time and effort should pay off in the long run because of the potential for jobs and the prospective salaries that are possible to earn.