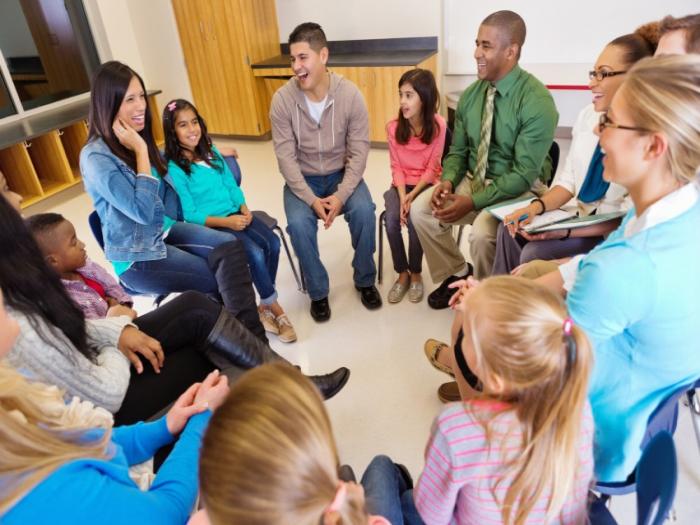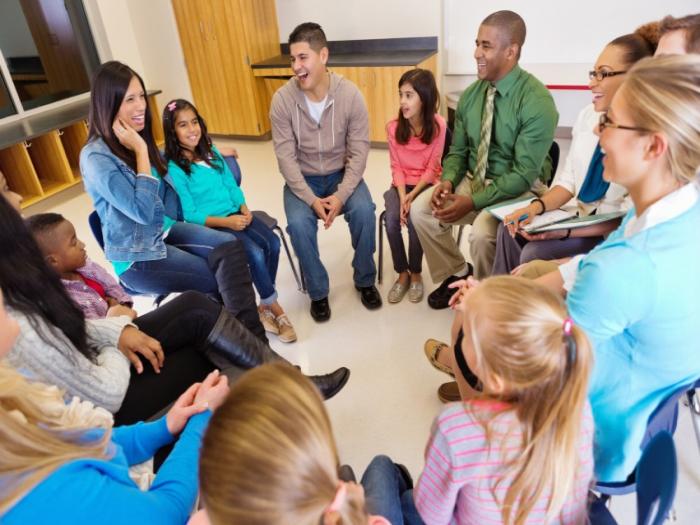 What is Social Psychology?
Social psychology is closely related to organizational psychology, sociology and personality psychology. Personality psychology looks more at the individual differences between people rather than the situational influences of behavior. Organizational psychology focuses specifically on behavior within companies, and sociology focuses on the behavior of individuals and small groups.
%%linkad1%%
By looking at individual behavior in a social context, the focus of social psychology jobs is determining what actions are influenced by others. Social psychologists deal with the circumstances guiding behavior in the presence of others, and the conditions when certain behaviors, feelings and actions occur. It also concentrates on the way thoughts, feelings, beliefs, goals and intentions are constructed and how such psychological factors influence social interactions. Some areas of study include:
Prejudice
Criminal activity
Bullying
Community health problems
Family and domestic problems
Substance abuse
Not all influences on individuals are negative. Social psychology can be used to study situations and possibly be used to help create more positive ones.
Social Psychologist Job Description
Most social psychologists conduct research or teach at a university. However, individuals in social psychology careers might analyze previous social psychology research results, or they might conduct original research outside of academia. Social psychologists who conduct university research may work in psychology departments, businesses and medical offices to impact those industries. Other jobs with a social psychology degree include marketing directing and research, consultants, public relations, technology designers, corporate consultant and political strategist.
Social Psychology Requirements
An essential factor that makes psychology unique is not just the psychological skills or the specific areas of expertise. Instead, it is the absolute abundance of talents and scope of knowledge that makes psychology distinctive. Psychology equips graduates with a remarkably strong and diverse portfolio. This variety of skills can be found in few other disciplines, allowing graduates to undertake many complex occupations. Some of those skills include:
Interpersonal awareness
Observational skills
Critical evaluation
Research skills
Human services skills
Computer literacy
Psychology equips students with a comprehensive education, training and reasoning skills. This encourages exploration of an extensive array of ideas and theories.
Social Psychology Degree Programs
Social psychologists are extremely educated people, and the path begins with obtaining a bachelor's degree in general psychology. Most are also graduates of a master's degree or doctorate program in social psychology. Although some job qualifications include a Ph.D., social psychologists can frequently find work with a master's degree in the field.
A program dealing exclusively with social psychology incorporates coursework in research design, contemporary issues in psychology, social change and social psychology. The majority of people interested in social psychology careers typically start out by earning a bachelor's degree in general or social psychology, including exploratory courses such as:
General psychology
Anthropology
Developmental psychology
Sociology
Community psychology
Social psychologists that prefer to work in a clinical setting need a Psy.D. while those interested primarily in research should earn a Ph.D. Either program typically takes about five years to complete.
Online Degrees in Social Psychology
Students interested in pursuing an online education in social psychology may experience a level of difficulty finding accredited programs, mainly because the degree concentration is primarily on conducting research in social environments. Students with schedules that are not flexible enough to enable them to attend regular classes will probably have a similarly challenging time getting away for experiments and field observations. However, there are a few online degree programs with a focus on social issues.
Social Psychology Career Outlook
Social psychologists are employed in an extensive assortment of careers. Social psychologists with doctorate degrees experience the excellent work opportunities because these specialists operate in various industries. Likewise, graduates with a Ph.D. in social psychology are equipped to find a job in multiple and unconventional platforms. There are employment options for social psychologists in virtually every job setting, including non-profit organizations, academic institutions, government agencies, corporations and hospitals. Salary depends on industry, location and experience, but the average annual salary is about $90,000.
Social Psychology Trends
As social psychology continues to evolve and develop as a discipline, the applications will also become more universally apparent. Positive trends offer a vast and impressive array of opportunities, including no longer being limited to clinical or research careers. Jobs now include marketing analysts and directors of various organizations. Overall, the expectations of social psychology depend on how well it meets the needs of the public and adapt to change in the technological world while maintaining it scientific roots.