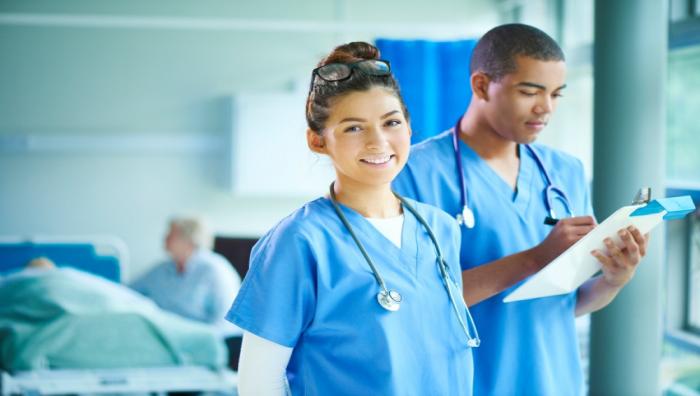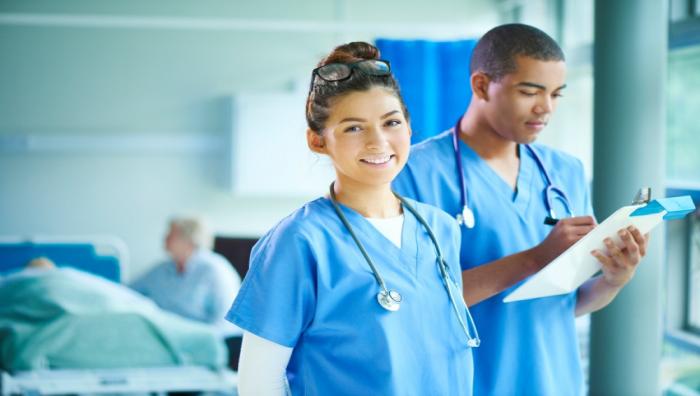 Nursing has always been a popular career choice, and one that never lacks in demand. Nursing can prove to be a truly rewarding field, allowing professionals to mix scientific knowledge with care and compassion. However, becoming a nurse requires specialized schooling and is by no means an overnight process. Before choosing a nursing school, it is important to understand the admission process, the differences that certain nursing programs may have, and the differences between traditional and online schools for nursing.
What are Nursing School Prerequisites?
The classes required of students as prerequisites largely depend on the program. However, many programs highly recommend students to have completed (and preferably done well in) certain courses that are fundamental to the study of nursing, such as: anatomy & physiology, biology, chemistry, mathematics, as well as courses in the humanities. Those seeking admission into top nursing schools should have shown an aptitude for the sciences in high school, as this will make up a large portion of the schoolwork in nursing school.
Do I Have to Take an Exam to Get into Nursing School?
Students seeking admission into nursing schools must take the Test of Essential Academic Skills, which is used as a part of the admissions process by Nursing and Allied Health schools across the nation. The Test of Essential Academic Skills (TEAS) covers some of the fundamental material covered in high school, and includes reading, math, science, and English. The most competitive nursing programs will require a high score on this exam, so it would be advisable to familiarize yourself and study for the test before taking it.
What are the Best Nursing Schools?
Clearly, "best" is a subjective word that depends on the preferences of the individual. Although rankings certainly do not define the quality of a nursing school, they undoubtedly provide guidance as to the competitiveness and reputation of any given school. Rankings can be based on a multitude of factors, but typically include a combination of data based on graduation rates, student retention, NCLEX pass rates, tuition, employment rates, as well as faculty credentials and reputation. Below is a list of the overall top 10 nursing schools across the United States according to the 2015-2016 S. News & World Report's Best Nursing School Rankings.
University of Pennsylvania
John Hopkins University
University of California, San Francisco
University of Washington
University of Pittsburgh
Duke University
New York University
University of Maryland, Baltimore
University of Michigan, Ann Arbor
Emory University
Choosing a Nursing School
In choosing the nursing school that is right for you, there are a lot of important factors to consider. No two nursing schools will be the same, so it is important to first and foremost discern what factors are most important to you. Some important factors to consider may include:
Mode – Do you want to attend a traditional on-campus or nursing school online program?
Location – Do you want an urban or a rural school? What geographic location is ideal?
Size – Do you like the feel of a big school or prefer a smaller scale?
Nursing Specialties Offered – Are you seeking a program in a certain specialty that is not offered everywhere?
Tuition – Is the education affordable? Is financial aid available?
Accreditation – Is the program accredited by a respected organization and recognized by potential employers?
Nursing Career Services – Does the nursing school provide students with adequate employment guidance and opportunities?
What Are the Degree Options for Nursing?
Associate's Degree (ADN): This is an entry-level degree, in which students learn basic nursing theory, clinical practice, and fundamental lab skills. With this degree, you can become a licensed practical nurse (LPN) or registered nurse (RN). Although this is the simplest way into the nursing profession, most employers strongly prefer a bachelor's degree, as studies have demonstrated that nurses with more education tend to provide superior patient care. However, there are many RN to BSN programs available, including online programs that make for convenient transitions.
Bachelor's Degree (BSN): This degree typically takes four years to complete, and could lead to more employment opportunities. Students may be exposed to more extensive lab work and nursing specific course material. If you have already earned your bachelor's degree and suddenly decide that you want to change career paths and go into nursing, there are a variety of fast-track programs to help you achieve your career goals. Accelerated bachelor's programs offer the quickest route to RN licensure for those who have already obtained a bachelor's or graduate degree in a specialty other than nursing. Such fast-track programs are extremely rigorous, and typically take between 11 and 18 months to complete.
Master's Degree (MSN): This degree is typically for experienced nurses who are seeking to specialize in a specific area of nursing. A MSN degree prepares students to take national certification exams in these specialty areas. Such specializations may include career tracks such as advanced community public health, family practice, gerontology, nurse midwifery, or family psychiatric mental health.
Choosing a career in nursing is an exciting decision, but one that requires planning and determination. Although choosing a nursing school may seem like a daunting task, by asking the appropriate questions and gaining a general understanding of the requirements, it can be made a far less complicated process.