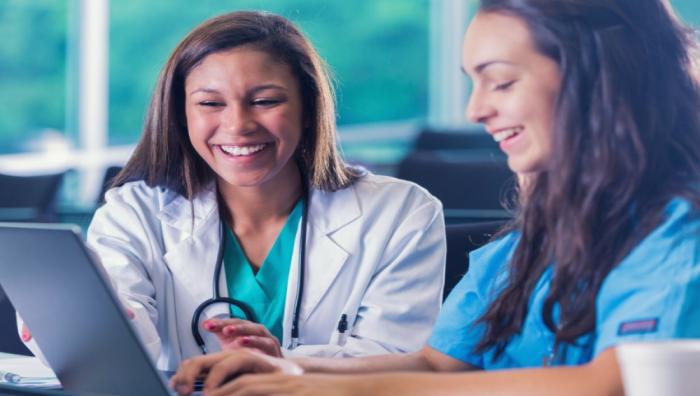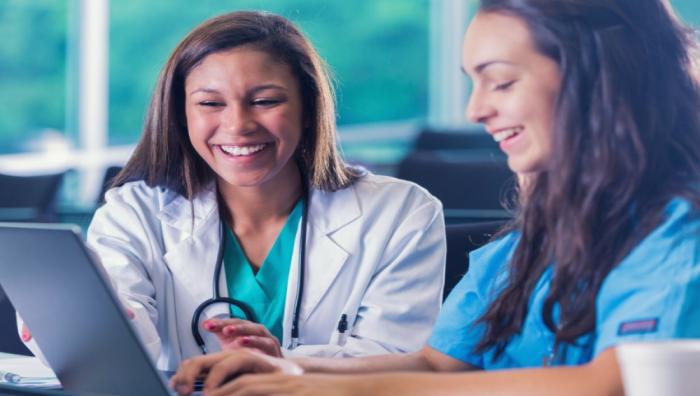 For Licensed Practical Nursing (LPN) students looking to advance their nursing careers, online Bachelor of Science in Nursing (BSN) degrees have become popular programs that aid students in attaining Registered Nurse (RN) certification and a broader range of nursing skills. Although BSN degrees are not necessary to obtain RN certification, typically just an associate's degree is needed, the added knowledge base correlated with a BSN degree has prompted some healthcare facilities to higher only nurses with a BSN degree. Moreover, healthcare facilities generally offer higher salaries to nurses with BSN degrees and prior healthcare experience. As a result, LPN to BSN programs online have proven ideal for many nursing students who wish to continue working while they pursue their new education.
What are LPN to BSN online programs?
Students who desire to enter the healthcare field typically obtain a LPN degree in order to learn the skills necessary for general patient care, medicine administration, and patient monitoring. However, LPN students who would like to advance their healthcare responsibilities and duties, online bridge programs have become the solutions that many students choose in order to effectively and efficiently take courses to earn their BSN. Essentially, bridge programs have been designed to be offered at community colleges, vocational schools, and four-year universities to expedite the process of RN certification (along with other degrees) for practicing LPNs.
Among these bridge programs, online LPN to BSN programs have become popular not only for the experience, skills, eventual RN certification, and education gained in these programs, but also for the added responsibilities and opportunities for promotion within the healthcare career. Generally, online LPN to BSN programs takes the same amount of time as a regular bachelor's degree, approximately 3-4 years. However, unlike a regular bachelor's degree, the requirements for each program vary across universities and even states. For most schools, a student needs to hold a valid and accredited LPN license, a minimum GPA of 2.5-3.0, and other prerequisite courses such as CPR training or an IT course. Moreover, some programs also require prospective students to have an associate's degree or up to a year of experience working as an LPN in the school's respective state. Ultimately, the educational requirements and experience necessary to enroll vary across programs and universities.
Nevertheless, bridge programs typically aid LPNs in receiving their RN certification (necessary to start practicing as a nurse in any state) and eventually their bachelor's degree. Initially, these online LPN to BSN programs focus the first 18 months in aiding the student to complete RN certification by passing the National Council Licensure Examination or NCLEX exam that each state board of nursing requires. Once nurses acquires their RN certification and their associate's degree, the remaining of the 18 months of the program focuses on teaching the students courses and skills helpful to their nursing careers and general courses such as math, science, and English. The courses taught in an LPN to BSN program generally include:
Emergency Care
Nutrition
Public and Global Health
Research methods
Family, Community, and Population based care
Some of these programs allow LPNs to start practicing as licensed RNs half way through their education, utilizing connections available through their schools to gain entry level healthcare positions in healthcare facilities such as hospitals or private practices.
Benefits and Career Outlook
Unlike on-campus programs, online LPN to BSN programs typically allow students to continue their education with a flexible schedule, allowing students to submit assignments and view lectures whenever and wherever possible. Moreover, the tuition for online courses and other associated costs with continuing education generally amount to significantly less than traditional in person classes. For most schools, online LPN to BSN programs may offer students in-state tuition, making studying at home considerably cheaper, a reduced price for a certain amount of credit hours, or even electronic version of their required course material for cheaper than textbook prices.
Finally, attaining a bachelor's degree and RN certification grants access to a wider range of nursing careers across healthcare fields. With a BSN degree, RNs could pursue careers as:
Cardiovascular Intensive Care (CVICU) Nurse
Case Management Nurse
Critical Care Nurse
Diabetes Nurse Educator
LPN Instructor
Military Nurse
Nurse Coach
Pain Management Nurse
School Nurse
Public Health Nurse
Pediatric Intensive Care Unit (PICU) Nurse
Although the wages of RNs ranges from experience, state, available resources, and across healthcare facilities, BSN educated RNs may expect to earn more than their associate's degree colleagues. While an RN typically earns $66,620 annually (as of January 2014), BSN educated RNs have earned an average $75,484 with signing bonuses in some instances. The job outlook for RNs has shown a growing 16% demand across the country from 2014-2024, with more and more healthcare services requiring RNs to hold a BSN.
Ultimately, for LPNs considering a degree that advances their knowledge and skills in nursing along with allowing them to pursue specialized fields and future master's or doctorate degrees in nursing, LPN to BSN online degrees might be the ideal educational route.