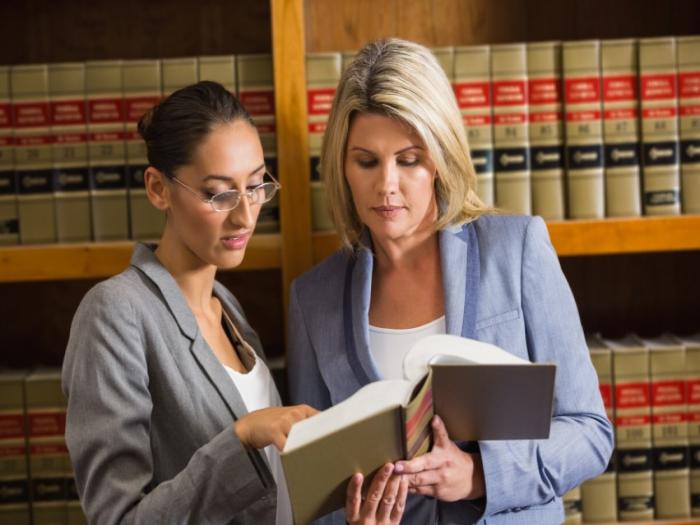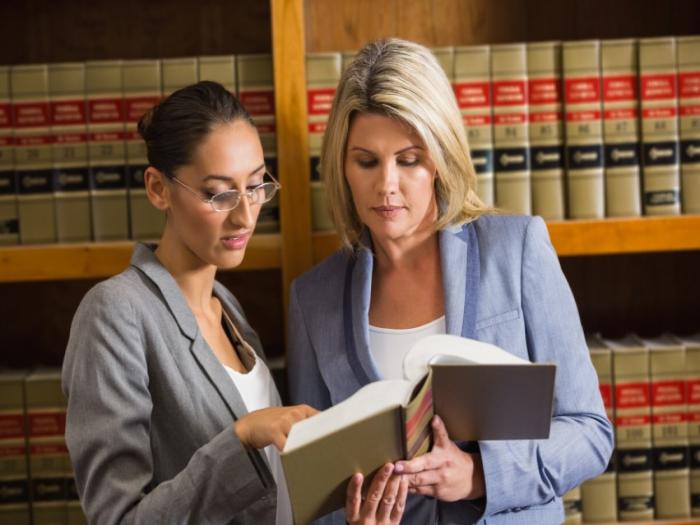 Individuals who are interested in earning the highest degree possible in the criminal justice field should consider enrolling in a Doctorate in Criminal Justice degree program. Individuals who earn this type of degree have an in-depth understanding of criminal behavior, the legal system, offenders and how to prevent, intervene and implement policies that improve the overall safety of society. Individuals with this degree often obtain high-level employment as academic professionals and consultants in a variety of organizations.
%%linkad1%%
Doctorate in Criminal Justice Degree Path Options
Students enrolled in a PhD in criminal justice degree program have a wide variety of degree specification options available, such as the Doctor of Philosophy with a concentration in criminal justice, Doctor of Philosophy in Clinical Forensic Psychology and Doctor of Psychology in Clinical Forensic Psychology. Graduates who earn this degree often work in the academia, research and consulting fields. They could also expect to lead a rewarding career in administration, academics, criminal investigators and criminologists.
One of many degree options is the Doctor of Business Administration in Criminal Justice. Individuals who earn this degree are eligible to manage and run security and law enforcement organizations and businesses, such as the Federal Bureau of Investigation (FBI), Department of Homeland Security, and the Transportation Security Administration.
Students interested the strategic security sector should earn a Doctorate in Criminal Justice with a specialization in Strategic Security. Upon completion of the program, individuals can work in the security sector as strategic consultants and chief information officers. They manage personnel and security access and resources while overseeing intelligence information and security protocols to meet the safety and security goals of the organization they work for.
Curriculum and Coursework
While earning a PhD in criminal justice degree is a great way to broaden one's career opportunities, it is also a great way to gain a valuable and comprehensive education in criminal justice, public safety studies and research. The coursework for PhD students involves a rigorous curriculum of advanced level criminal justice and legal classes to help provide them with a strong foundation of knowledge and practical and leadership skills that are needed in order for them to work in a variety of upper-level positions. Here is a brief overview of classes that students enrolled in the Doctorate in Criminal Justice degree program may be required to take.
Foundations of Criminological Theory - One introductory course that all PhD criminal justice majors have to take is criminological theory. To help criminal justice professionals understand why there is such a high rate of reoffenders in society and how to better serve these individuals to help lower the chances of them becoming repeat offenders in the future. Students gain insight into what causes crime, what basic principles are required to perform any role in the criminal justice field, and theories about the cause and effect of crime. Students also learn to analyze different scenarios and how to apply their newfound knowledge and experience to real life situations. This course helps to prepare students to succeed in higher level career positions in law enforcement, the corrections system and public and private security and policy sectors.
Statistics and Research Methods - This is a core class that uses statistics and research methods to examine crime data and use them to make improvements to the system. Students enrolled in this course will learn to use math, science and other technical formulas to process data and studies for publication, while gaining a understand about the dynamics in crime to develop better policies and processes to help reduce the rate of offenders.
Law and Social Order - Courses involving law and or social order are a vital component to the criminal justice system and curriculum. Individuals enrolled in these courses learn how to be effective in their roles in the field while improving public safety in the community. Students will learn the basic principles that are necessary to identify the correlation between laws and social culture and how to use them to deal with many of the real-life situations they'll encounter as criminal justice professionals.
Public Policy and Administration - This is an intermediary class that all Doctorate in Criminal Justice majors are required to take. The course helps to prepare students to take on leadership positions in different areas of the criminal justice system all over the world. This course combines the use of applied statistics, research methods and public policy to provide students with a well-rounded understanding of the challenges they'll encounter on a daily basis once they embark on their careers, so they are better equipped to overcome them.
Courts and Sentencing - This course is a requirement for students who want to pursue a career in the court system. The course provides an in-depth understanding of the courts, the process, and the limitations of the system. Students also gain a better understanding of how the system benefits society and its impact on the constitutional rights of offenders.
Depending on the choice of specification or career path, students may be required to take more advanced level courses that are more relevant to their major. Coursework and curriculum also vary from school to school, so potential students should consider the curriculum of each school before enrolling.
Salary Information
The salary potential for individuals with a Doctorate in Criminal Justice can be competitive. On the low end, professionals who work in the education sector as an associate teacher generally start off making upwards of $40,000. Whereas, senior teaching professionals at a top ranking secondary educational facility can earn anywhere from $150,000 to $192,000 each year. There are usually more benefits, perks and additional means of compensation available in the form of stipends, research and consulting. Individuals who run corporate level security departments and organizations can expect to earn anywhere from $119,000 to $183,000.
Career Outlook
A PhD in Criminal Justice degree can open the door to many rewarding and prestigious job opportunities. The criminal justice field is rapidly growing, and the demand for upper management and advanced career professionals is high. Graduates can seek out positions in a variety of industries in the public, private and government sectors. Popular career choices include:
Law Enforcement
Graduates are eligible to apply for senior level positions in the law enforcement field. Common career roles can be found in public policy, police enforcement, and security. Graduates may enjoy exciting career as detectives and investigators in the FBI, CIA, and other government organizations while earning upwards of $100,000.
Homeland Security
Homeland security is a fast growing sector in which the demand for qualified professionals is skyrocketing. Individuals who seek employment in the homeland security field may choose to work to fight terrorism, protect the public, and law enforcement. Graduates could work as security executives in a wide variety of organizations all over the world while making upwards $119,000.
Graduates are not limited to the law enforcement and homeland security fields, with a Doctorate in Criminal Justice degree, they can seek gainful employment in many industries. Individuals with this degree are in high demand with employers. Graduates may also use their skills, educational background, and other credentials to negotiate better pay and other benefits to get a job they will enjoy.
Doctorate in Criminal Justice Program Considerations
Individuals considering a PhD in criminal justice should consider their goals, the program requirements, and their lifestyle prior to committing to any program. Potential students should also consider the class schedule, course load and any outside obligations, such as family or work. Admission into program is competitive. In order to be eligible for acceptance into a PhD in criminal justice program, students need to have earned a high school diploma or GED, a bachelor's degree and a master's degree in the field. Potential students also need to have scored very well on the GRE and maintained excellent grades during their bachelor's and master's degree seeking days. Some schools may also require candidates to interview and compose an essay before reviewing their application.
Unlike lower level degrees, the Doctorate of Criminal Justice does have some special requirements that all students must complete prior to graduation. All coursework and degree requirements have to be completed within a certain amount of time. For most schools, this time frame is generally five to seven years. However, some schools may allow less or more time for completion. Students who fail to defend their dissertation within the first five years may be at risk for being ranked as poor standing. Students may also be required to complete research papers, core coursework, and testing within a certain time frame as well.
Degree Outlook
Anyone seeking to start a rewarding career as an upper level or senior position security or law enforcement professional should consider earning their Doctorate in Criminal Justice. The satisfaction that is gained from being a contributing force that helps to improve the safety of organizations and communities all over the world is a reward that many graduates find. Getting a PhD is an excellent way to network with students, professors and other professionals in the field and can prove to be very beneficial when applying for employment in the criminal justice field in the future.
Pursuing a PhD can be expensive. Fortunately, there is financial assistance available for many students. Interested students should fill out the FAFSA as soon as possible. Students should also inquire from different schools to learn more about the different kinds of school-based aid that is available. Many schools also have employment opportunities available for PhD candidates while pursuing their degree. These opportunities include working as tutors, teaching assistants and in administration and aid in providing students with additional skills they can use to further advance their career in the future.