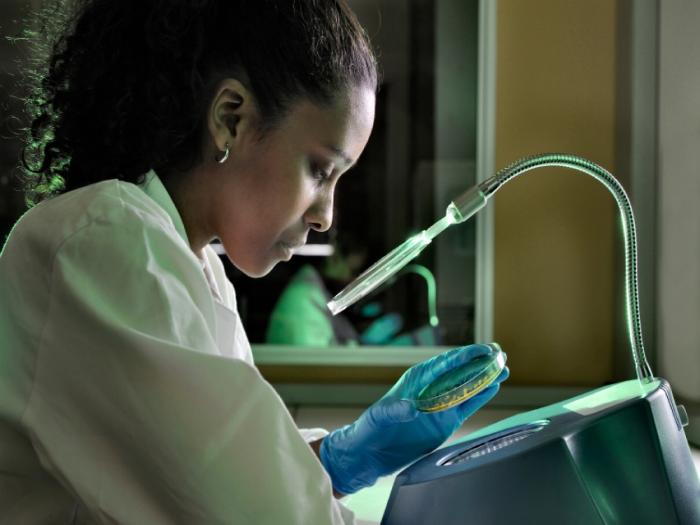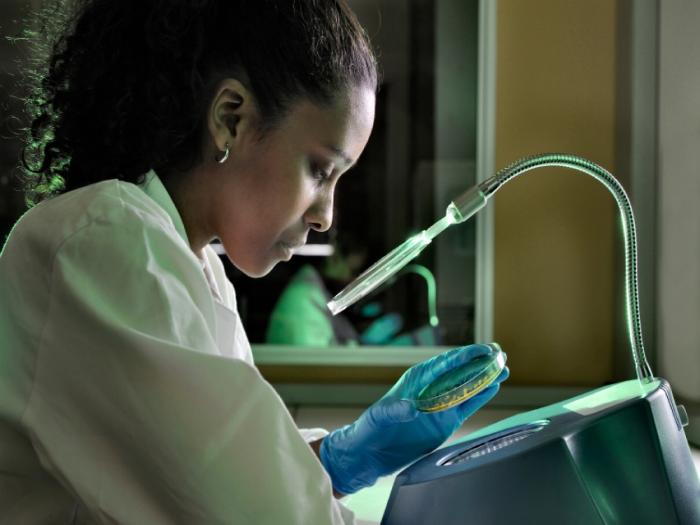 What is Forensic Science?
Forensic science applies the natural sciences to the matter of law by employing scientific principals methods that have drawn upon physics, chemistry, and biology in order to establish recognition, identification, and physical evidence for cases in law enforcement. Hence, a forensic science degree online or through traditional on-campus programs provides students with the opportunity to enter a diverse and growing field that makes an impact in criminal justice.
What Do I Learn in a Forensic Science Online Degree Program?
Due to the diversity of fields within forensic sciences, students can enroll in forensic science programs and receive an Associate's degree, a Bachelor's degree, a Master's Degree or a Certificate in Forensic Science that concentrate on one of the many specialties within the field. However, at every degree level, students must have a basic background in biology and chemistry to adequately complete their coursework. Regardless of the level or degree, students must enroll in accredited online programs in order to practice and gain a career in the field.
An online associate's degree typically requires a high school diploma or a GED prior to enrollment and culminates into a 60-credit program that can be completed in two years full time. In an associate's degree program, students learn to assess a crime scene, collect evidence, and not sully pertinent information or evidence. The coursework centers on classes such as crime scene safety, biological evidence, interviewing and interrogation, forensic anthropology, computer data recover, and digital video evidence. Associate's degrees also include core classes in English, math, physics, biology, writing, chemistry, and psychology.
Online bachelor's degree programs in forensic science also require a high school diploma or a GED; however, thanks to the growing popularity of the field, the most competitive programs also require exceptional grades, stellar letters of recommendations, and some prior experience. Similarly to the coursework in an associate's degree, online bachelor's degree programs offer classes with a heavy emphasis on math and science on top of courses in criminal justice, forensic law, and even forensic psychology. Other relevant coursework and introductions to the plentiful subfields within forensic science include forensic photography, major case investigation, criminal profiling, and crime scene investigation. These degrees also serve as a way to gain experience through internships in crime scene investigations or coroner's offices.
Consequently, online master's degrees in forensic sciences typically require a bachelor's in forensic science and some prior experience in order to gain a spot into a program. The degree itself typically requires 2 or 3 years of a full time course load and allows the student to specialize in a specific field through coursework, experience, or a thesis. Some programs also further train students to assess crimes on given evidence, interrogation skills, and evidence analysis.
With both the bachelor's and master's degree, students have the option to concentrate or specialize in fields of forensic science such as: forensic anthropology, forensic chemistry, forensic entomology, forensic nursing, forensic psychology or psychiatry, forensic accounting or forensic reconstruction. Additionally, both the bachelor and associate's degree may require physical or virtual lab time, that if not completed, may be substituted with a final paper or project that attests to the student's knowledge and skills.
Benefits and Outlook
For the several online degrees in forensic science, the average tuition cost across programs and states is approximately $19,400. Current certification requirements vary by careers with an average salary for forensic science degree holders between $55,300--$78,000 with an expected job outlook of 27%, meaning an increased demand for students with forensic science degrees.
Associate's degree graduates typically start their careers in forensic science at entry-level positions in forensic labs. However, members of law enforcement have used an associate's degree in forensic science to start careers as crime scene investigators and develop their responsibilities as officers, combining their new degree and skills with several years of criminal justice cases.
Similarly, many forensic labs require lab technicians to hold a bachelor's degree, which could be similar to the same entry-level positions. However, once a bachelor's degree graduate becomes a forensic scientist or crime scene investigator, they can be employed by state or federal police agencies to work on cases for a given amount of time depending on the severity and complexities of the case. These graduates also have the opportunity to enter the private sectors, working as self-employed private investigators that work alongside police stations and medical examiner's offices.
Likewise, graduates with a master's degree in forensic science could start a career as a police officer, detective, laboratory technician, in a medical diagnostic lab, archaeological lab, and even in paternity labs. In addition to these common career options, students with a bachelor's degree in forensic science or more could also start careers as:
Bloodstain analyst
DNA analyst
Forensic Botanist
Forensic Dentist
Forensic Psychologist
Medical Examiner
Toxicologist
Trace Evidence Expert
In order to attain one of these careers, students should pay close attention to the education level, specialization or area of concentration, skill set, and required amount of experience that each job requires.
Ultimately, choosing to pursue an online degree in forensic science means a commitment to a diverse field with a plethora of specialties that can match the interest of the student and the impact they want to make in criminal justice.