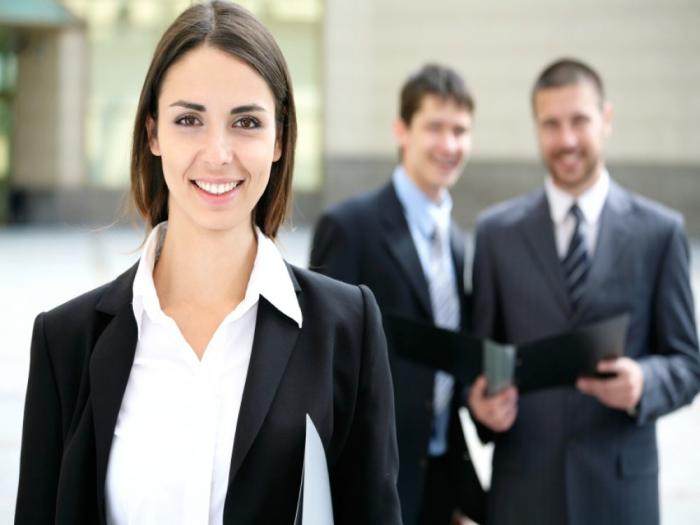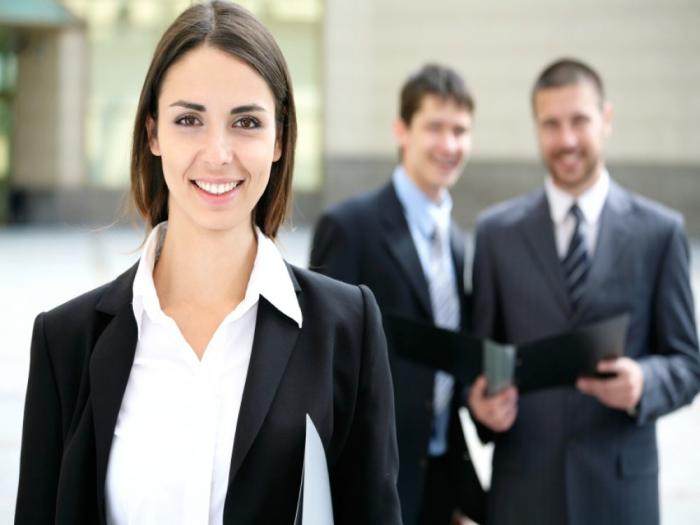 In addition to steadily increasing the number of available jobs, the criminal justice field has been raising salary levels and the variety of careers that are available. With increased pay and opportunities in public and private sectors, many qualified and experienced individuals are applying for these jobs, making for tough competition. Graduates with higher education and experienced military vets are often first in line for many of these positions. Obtaining a master's degree in criminal justice can help you stand out among qualified candidates for some positions, especially when you combine the degree with real-world experience. With the advancement of technology, many master's degree programs are available for completion online. This makes the degree attractive for anyone looking to become more competitive for higher positions. Whether you're just starting out with an entry-level job or you've been working for well over a decade and need to pad your resume, earning a graduate degree in criminal justice can be a great way to increase your overall earning potential.
%%linkad1%%
Choosing Your Path
Those who choose to pursue a master's degree have usually already earned a bachelor's degree and have decided on a specialization. It is possible to earn a general degree in criminal justice, but focusing on a specialization can better equip you to know which university will provide you with the best educational options. Choosing a specialization may also be useful if your goal is a very particular career, such as a forensic analyst. It is usually possible to earn either a Master of Science or a Master of Arts in Criminal Justice. A Master of Science tends to contain more science-related courses and work while a Master of Arts is more likely to contain more of a liberal arts focus. Figuring out which area of criminal justice you wish to specialize in can make it easier to find the appropriate school and degree type. Specializations for a Master of Science may include:
Behavior Analysis
Criminology
Cyber-Crime
Forensic Psychology
Forensic Science
For those looking to pursue a Master of Arts, specializations might include:
Homeland Security
Law Enforcement Administration
Legal Studies
Organizational Security
Public Policy
Terrorism and Mediation
Earning this type of graduate degree often qualifies individuals for positions in management. Common career paths usually follow a pattern of earning a degree, working for a government organization, then acquiring a higher paying job with a private organization. These types of jobs usually have some of the highest pay available in the criminal justice field. Individuals who decide to put a degree and experience to entrepreneurial use may have the potential to earn even more. Common yearly salaries when coupled with this type of degree may look like:
Top position in corporate security: $150,000 (SalaryExpert.com)
Critical incident manager: $92,000-$98,000 (Indeed.com)
Experienced FBI agent: $91,000 (US Office of Personnel Management)
Police sergeant or captain: $85,000-$106,000 (Salary.com)
Criminal behavior analyst: $57,000-$62,000
The Importance of Networking
People who learn early on how to network or build connections with agencies may find better jobs and higher salaries available. It is well-proven that involvement on the local, regional, and national levels of certain professional organizations is one of the best ways to open doors. It can be particularly beneficial to find and join organizations that are part of your specialization. There are many different criminal justice organizations with the opportunity to build connections and enhance career opportunities, earn scholarships, and earn grants. Some of these organizations include:
American Criminal Justice Association
American Academy of Forensic Sciences
American Correctional Association
National Criminal Justice Association
By networking with organizations, you may improve your chances of landing an internship, which some programs may require, or in finding a job after graduation.
Paying for a Master's Degree Program
The costs associated with earning a criminal justice master's degree start to quickly add up. Typical degree opportunities usually start at $21,000 per year. There are ways you can reduce and manage this cost to make it more affordable. For example, transferring undergraduate and certificate program credits may reduce the number of credit hours required to finish your degree. Some institutions may offer programs that allow you to test out of classes so that you do not have to take them. Some universities, government agencies, and even employers may have scholarship programs available. Taking courses online may reduce the costs associated with taking a course on a campus. It's important to thoroughly research all avenues to make the cost of earning your degree more affordable.
Common Curriculum
Specific courses required for the completion of a criminal justice degree may differ from school to school. However, there are some courses that are common to find no matter where you earn your criminal justice degree. Here are some types of courses that you are likely to run across.
Criminology
Criminology examines the fundamentals of crime and is generally considered to be part of the foundation of a criminal justice degree. It usually covers aspects of crime linked to behavior, society, and the law. Areas of study within such courses often examine theories as to why crime occurs, as well as the consequences of crime and how government and society reacts in the wake of an incident.
Forensics
Forensics is the use of technology and science in order to investigate an alleged crime and collect evidence. Courses may examine forensic methods, which can include ballistics or the study of the use of firearms, body analysis, fingerprinting, and footwear evidence. Because evidence can quickly be discounted in the course of a criminal investigation if proper procedures are not followed, many criminal justice professionals stress the importance of the accurate use of forensic methods. A portion of studies may focus on the reliability of specific methods after the identification and charging of a suspect.
Legal System
There is usually at least one course in a criminal justice program that examines crime and the legal system. There are many different paths such courses can take, though many may examine laws regarding the investigation of a crime, the process that occurs when a person is accused of committing a crime, and the possible outcomes and penalties of a criminal case in court. Discussion of controversy and efficacy surrounding penalties including solitary confinement and capital punishment may also come into play for some of these courses. Although there is a focus on the law, criminal justice legal courses are likely to differ substantially from legal courses designed for lawyers.
Research Methods
Many master's programs may require either a thesis or project to be completed before the diploma is awarded to the graduate. For those conducting research, a research methods course may be required. This type of course usually examines quantitative and qualitative approaches to research. Quantitative research looks at concrete data such as ratios, models, and numbers to prove a point. Qualitative research tends to rely on theory, victimology, or anecdotal evidence. In addition to coming in handy when performing research for a thesis or project, a research methods course can also be useful for anyone wishing to pursue a career that is heavily reliant on data analysis and research.
Statistics
There are many different degrees that require a statistics course, and criminal justice appears to be one of these areas. A statistics course usually provides students with the necessary tools for accurate analysis of data and statistics—in this case, related to crime. In addition to learning how to analyze data and identify trends, students usually learn how to collect and record it. There may also be a focus on potential obstacles to data collection, recording, or analysis, and how to overcome these. Because statistics are directly related to policy formation as it relates to criminal justice needs in society, this course is an important one to have in any criminal justice curriculum.
Stay Competitive with a Master's Degree
A master's degree in criminal justice is bound to be useful for any individual looking for a higher position in a career related to the field. It's a competitive way to break into a career or to make it to the next level for those who are already well established. The format of any given program may differ depending on the institution, in addition to the requirements for a thesis, project, or internship. How long it takes to earn the degree may also differ depending on full- or part-time enrollment and whether or not courses are taken online. There are many different learning institutions that offer this graduate degree. Deciding on a specialization and whether to pursue a Master of Science or a Master of Arts is likely to help you find the institution that will best meet your needs.