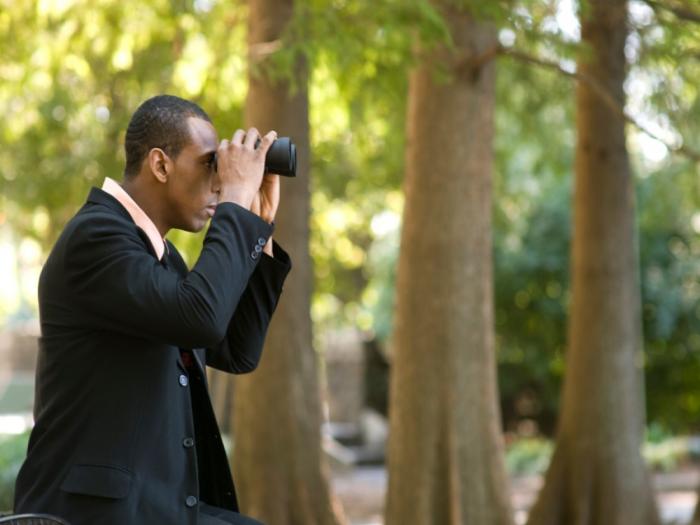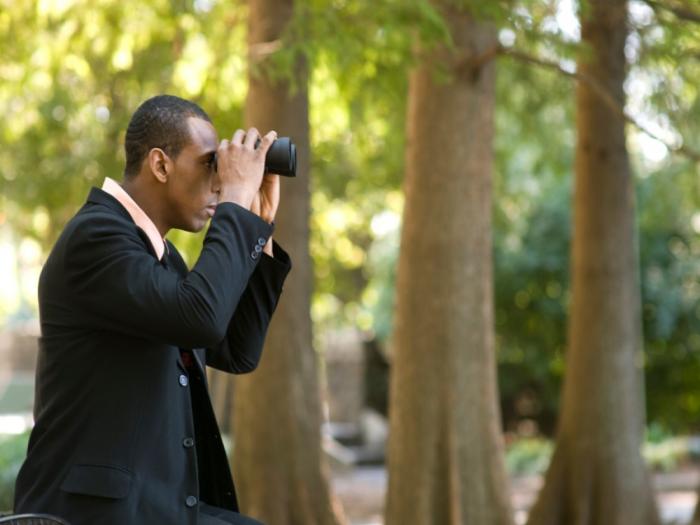 CIA Agent Career Path
Joining the mystery and status of the Central Intelligence Agency is a goal for many individuals. As one of the world's leading intelligence agencies, it is tasked with gathering and retaining specialized information on individuals, state officials, businesses and foreign governments. CIA agents are the individuals who make this happen.
%%linkad1%%
What does a CIA Agent Do?
Carrying out secret missions and handling classified information are just two things agents may be required to do after they join. After agents have gathered valuable information on other governments and persons of interest, they are then tasked with analyzing that information to help elected officials create security policies for the nation. Other security agents may be responsible for carrying out protection tasks to help support other members of the agency. This may include covert operations in dangerous areas of the world. Some agents are also asked to protect foreign dignitaries or other people who hold positions of importance.
Since the agency, out of necessity, has a rigorous recruitment and interview process for new agents, those who desire to enter this career path should begin preparing as soon as possible. Future applicants should note that even seemingly harmless infractions as a teenager or young adult could keep them from reaching their goal of becoming an agent. At the minimum, applicants should expect to have their entire lives and personal histories heavily scrutinized when going through the application process.
Minimum Requirements
Like all other government agencies, the CIA has specific minimum requirements that applicants must meet in order to even apply for a position. They include a high school diploma, analytical skills and an ability to communicate. However, the severe competition that applicants face means that the agency more often than not hires individuals who far exceed the minimum requirements. The CIA prefers to hire those with bachelor's degrees or more advanced degrees in criminal justice or language-related fields that can act as preparation for CIA agent degrees and careers. Additionally, applicants are required to have at least seven years of security, law enforcement or military experience. Those with experience in protective operations or a special branch of the military may have an even greater advantage. The agency is also more likely to hire those with experience in the following:
Deployment in a war zone
Protective operations
Management experience
Work as a paramedic, EMT or other first responder
Today, many online programs are available to help individuals reach their educational goals on the road to becoming an agent. While some may require some hands-on training, many are offered completely online, which is ideal for working individuals.
Training as an Agent
Once applicants have been selected for a position as a CIA agent, they must receive extensive training to fill their role competently and efficiently. New agents are often trained in Washington, D.C., and should expect to undergo months of hands-on training to help prepare them for their new position. Training will often include covert operations, protection techniques, and maintaining secrecy.
Life as a CIA Agent
Once agents have completed their training, they will have the opportunity to make a real difference in the world. Many of the largest criminal busts in history have been made possible by information provided by the CIA. A Utah anti-child trafficking group recently teamed up with the CIA to go undercover and catch offenders across the world. These are the types of real-life changes that agents have the chance to be a part of.
Agents are often deployed on oversees assignments. National intelligence is important, but international intelligence is vital to national security. Agents are often told to prepare for deployments of between 45 and 60 days, although that can be changed without warning. Deployments can occur several times a year, so agents should be prepared to be away from family and friends for extended periods of time. Some temporary assignments are also available in the U.S. for those who would rather travel within the country and gather intelligence at home.
Discretion is one of the most important responsibilities of a CIA agent. Without discretion, the information that agents gather and protect would be at risk, which would then create risk for the U.S. government. A key attribute of a good agent includes being able to work with a variety of people in a variety of situations under pressure. Superior negotiation skills can also set good agents apart from their peers.
A Career with the CIA
In order to maintain the extreme secrecy required for the agency, it does not disclose how many agents it employs, or how many people it hires every year to fill various roles within the agency. This makes it particularly difficult to determine the potential for growth within the CIA or a career outlook for prospective protective agents and other support staff. The agency has disclosed, however, that it has variable needs from month to month, dependent on how many positions are filled and how many become vacant at a time.
Salary Potential
CIA agent salaries vary greatly depending on many factors. Agents start with a salary that is largely dependent on their education level and how much relevant experience they have. Protective agents can earn anywhere between $50,000 and $95,000 each year. However, agents are often required to work overtime, which may include long shifts or extra deployments, so they may earn extra pay in fulfilling those assignments. Extra pay may include overtime as well as bonuses.
Gaining the education and experience required to be considered for a position in the CIA not only allows prospective agents a chance to attain their dreams, but it may also prepare them for other career paths that may come their way.