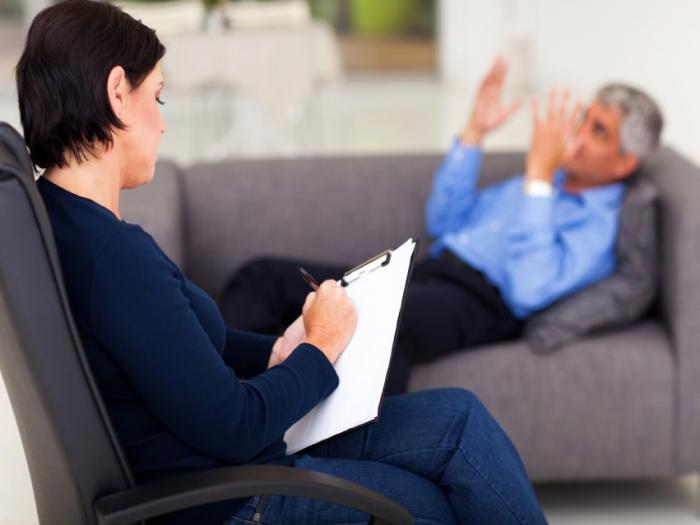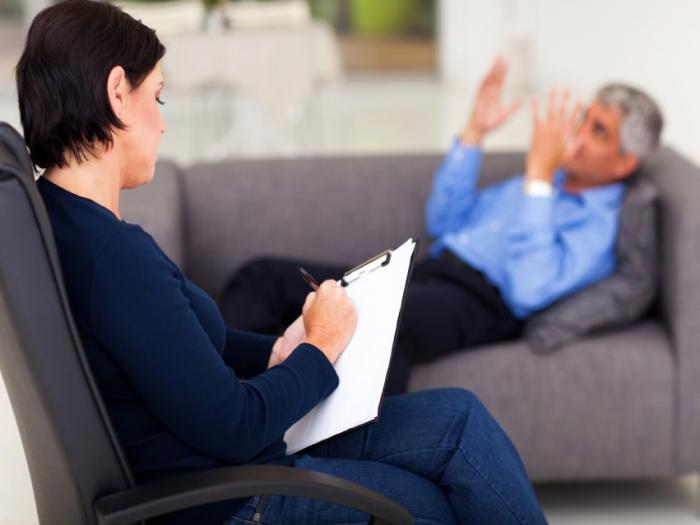 Psychology Careers
Psychology is similar to other social sciences in that it uses theories to explain the things you observe. However, psychology differs from other social sciences in that the focus is placed on the individual and their behavior rather than a group. Psychologists focus on the feelings and beliefs that form an individual's thought patterns and guide their actions. In some situations, they also mold those behavior and thought patterns into something that is productive to the individual rather than destructive. Because of this huge responsibility, psychologists are asked to undergo years of education and training.
%%linkad1%%
Psychology is a fascinating field that studies human behavior and the way people think through research, observation, analyzing and interpretation of how people relate to their environment and other people. The field of psychology offers plenty of diverse, varied jobs for individuals that are qualified.
Those with psychologist jobs may work in the clinical field, meaning they work in schools, hospitals, clinics or the private sector. Others may be employed by businesses, nonprofit organizations, government or industry as they conduct research provide training, design systems for organization, or act as advocates for the growing field of psychology.
Psychologists often have the option and the benefit of running their own business. Statistics show that close to 34% of psychologists are self-employed as independent consultants or private practitioners. Compared to other industries and occupations, this number is four times above the national average.
While knowledge of psychology can be applied in almost any situation, and the study of human behavior is relevant to all industries, those with psychologist careers often focus their learning and employment in one specific area.
Those who are interested in the field of psychology are usually drawn to how humans act and why they do the things they do. With the appropriate degree in psychology, you can often help others turn bad habits and behaviors into productive, positive responses that change lives. While success is never guaranteed, the right training, experience and education make it more likely that you will help others live better lives.
Psychologist
Those who are qualified to practice as a psychologist may specialize in one of the following areas:
Health Psychologist
Child Psychologist
Consumer Psychologist
Cognitive Psychologist
Social Psychologist
Sports Psychologist
Educational Psychologist
Forensic Psychologist
Clinical Psychologist
Counseling Psychologist
Military Psychologist
Media Psychology
For those who choose to pursue an advanced degree in Psychology, the career prospects are virtually endless. Many choose a specialty that falls within their field of interest, while others are focused on the money they would like to make. Psychologists are often able to help people struggling in a variety of different situations. They are tasked with changing behaviors and patterns through better thought processes and deep insight into the psyche.
Counseling
Careers in psychology also include opportunities to counsel others in a variety of different settings. Most individuals choose to specialize in one of the following areas:
Victims' Advocate
Child Abuse Counselor
Child Counseling
Career Counseling
Military Chaplain
Marriage, Family and Child Counseling
Domestic Violence Counseling
Community Counseling
Rehabilitation Counseling
Substance Abuse counseling
Veterans Counselor
Gerontological Counseling
Licensed Professional Counseling
Counseling gives you an opportunity to take your knowledge and apply it in situations where individuals truly need your help. Many come to a counselor when they are battling an addiction, a mental illness, or even a particularly hard time in life. A psychologist with the right training and experience can guide an individual through a rough spot in life.
Social Work
Various career opportunities exist in social work for those with degrees in psychology. Choose from one of the following fulfilling careers when you are qualified:
Substance Abuse Social Work
Army Mental Health Specialist
Public Health Social Work
Child Welfare Social Work
Mental Health Social Work
Clinical Social Work
Medical Social Work
Disability Case Manager
Geriatric Social Work
You may choose to work with those who are overcoming addiction, those who are entering society again after serving in the Armed Forces, or those who are aging and need to make adjustments in life.
Therapy
Therapy offers unique opportunities for therapists and students to work in a growing, popular field. Many individuals choose to work in the following specializations with a therapy degree:
Primary Therapist
Art Therapist
Music Therapist
Existential Therapist
Exercise Therapist
Marriage and Family Therapist
Working in therapy gives you the opportunity to take the knowledge you earned while in school and apply it in a real-life setting where you can change lives for the better.
Employment Opportunities With Psychology Degrees
There are many interesting statistics about degrees in psychology. Each year, thousands of people choose to earn a degree in psychology because they are fascinated with how the mind works and how it affects an individual.
In 2012, there were close to 160,200 psychologist jobs
21% of psychologists were employed in healthcare settings like outpatient mental abuse centers, substance abuse centers, hospitals and physician's offices
29% of psychologists are employed by educational institutions doing things other than teaching, such as testing, research, administration and counseling
Psychologists are also employed by the government at both the federal and the state level for correctional facilities and law enforcement
In 8 years, the projected employment of psychologists is set to rise by 18,700 jobs
These statistics illustrate the fact that there are plenty of opportunities for employment for those who are interested in and would like to get an education in the field of psychology.
Most psychologists will gain several years of experience working in the field before they set up a private practice or consulting firm. In 2012, about 35% of these individuals were self-employed as private practitioners. These are individuals with a doctoral degree in psychology. Psychologists are also drawn to educational careers, and many hold faculty positions in high schools, universities or colleges.
Geographic Information About Psychology Careers
The state you live in plays a huge role in your ability to get a job once you have earned your degree. If you plan to earn your degree and set up a private practice, location is a key part of success. States with the highest number of psychologist include:
Florida
California
Texas
New York
Maryland
While these states have a higher number of psychologists, that doesn't necessarily make them the best places to set up a private practice. In all states, there is a great need for those with education in psychology, both at the educational and clinical level. If psychology is something you are interested in pursuing, there are great opportunities for jobs all over the country, and the world.
Information About Clinical, Counseling and School Psychologists
Within the field of psychology, the largest employment group is created of clinical, counseling and school psychologists. On average, these individuals make around $65,000 a year and growth is projected to be around 11% for the next few years. While this is slightly lower than the growth rate for psychologists, it is higher than the average rate for most occupations in the United States. The following industries expect huge growth and need for clinical, counseling and school psychologists.
Elementary and Secondary Education
Health Practitioner Offices
Family and Individual Counseling
Outpatient Care
State Government
If pay is an issue, the following industries offer the highest paycheck for those with the appropriate qualification and education.
Research and Development
Specialty Clinics and Hospitals
Employment Services
General Medicine
Health Practitioner Offices
States that have the highest employment level for these jobs are:
California
New York
Pennsylvania
Texas
Illinois
Massachusetts
Ohio
New Jersey
Florida
North Carolina
Most industries employ some type of counselor, and the following (in order) are likely to hire more than others:
Elementary and Secondary Schools
Offices of Health Practitioners
Individuals and Family Services
Outpatient Care Centers
State Government
Hospitals
Local Government
Substance Abuse and Psychiatric Hospitals
Professionals Schools, Colleges and Universities
This illustrates the fact that an individual with the right training and education can work in a variety of fields and deal with diverse situations every day. Those who are interested in the field of psychology have many career options if they obtain the right qualifications.
Job Outlook and the Future
Choosing a career is a big decision, and not something you should take lightly. When you choose your field, you must know that you have a future, and that there will be a job waiting when you are done. Fortunately, jobs in psychology are expected to grow just as fast as other professional industries through 2022 in the United States.
Those with a doctoral degree should choose an applied specialty in order to increase their chances of getting a job. Those with a master's degree may face strict competition for jobs unless they choose industrial or organizational psychology to specialize in. It is more difficult to find a job in the field with just a bachelor's degree, although there are plenty of entry level jobs available throughout the country. It is common for those with a bachelor's degree in psychology to pursue a job in another industry or field when jobs aren't as plentiful in the field.
Over a period of ten years, from 2012-2022, employment opportunities in the field are expected to grow by 12%. This meets the average for jobs in other industries and fields. This growth is due to an increased demand to have a psychologist on hand in the following settings:
Substance abuse treatment clinics
Social service agencies
Hospitals
Schools
Consulting firms
Mental health centers
Private companies
If you are interest in a job in the field of psychology, these are good places to funnel your education and research toward.
Changes in Employment
As children and teens deal with complex problems in school like bullying, the need for school psychologists increases. They are given the task of dealing with general student counseling, work with special needs or disabled students, deal with drug abuse, manage personal crisis, and teach students to process their problems and learn in an educational setting.
Qualified clinical psychologists are more necessary than ever in a world where healthcare costs are skyrocketing due to unhealthy lifestyles. These individuals deal with things like alcoholism, obesity and smoking and how to treat and prevent these problems. This also creates a need for more counseling and clinical specialties.
Counseling and clinical psychologist are also more needed than ever to help individuals cope with mental disorders like depression, problems with family and marriage, job stress, and many different addictions that can bleed into every aspect of life.
Those interested in geropsychology are given the chance to work with an increasing number of elderly individuals as they deal with the mental and physical changes that occur as they age.
As veterans return from war and are asked to adjust to civilian life, they may require the services of a psychologist to help them adjust. This results in an increased need for clinical psychologists that are specially trained to work with these individuals.
Many private companies and corporations also employ psychologists to increase retention rates and boost worker productivity throughout the company. Those who specialize in industrial or organizational psychology are likely to be in high demand over the next decade. These professionals are also asked to help deal with issues like diversity in the workplace and antidiscrimination policies. Those with expertise and training in research, analysis and survey design are likely to find a job without any problems.
Job Prospects
Those with a doctoral degree in an applied specialty from an accredited university are likely to get jobs first. These applied specialties can include counseling or healthcare. Job prospects are also plentiful for those with a doctoral degree or specialization in school psychology. If you want a competitive advantage over others in the field, look closely at computer science and training in quantitative research methods.
Those with a master's degree in psychology may find it harder to get a job, and are more likely to work under the direction of a licensed psychologist or as an assistant to a professional. There may also be opportunities for employment in the fields of research and data collection for those who want to work for universities, private companies or the government.
Most job candidates already have a bachelor's degree and some type of graduate experience before entering the job field, so it may be more difficult for those with just a bachelor's degree to find a job. Those with a bachelor's degree are most likely to work in research or in rehabilitation centers as assistants. With the right certification, those with a Bachelor's degree in psychology can also teach the subject at a high school level.
Psychologist Salary
IN 2012, the median annual wage for psychologists was close to $70,000. The highest 10% of psychologists made over $111,000, while the lowest 10% made less than $40,000 each year. Most fall between $50,000 and $85,000, and the average for each industry varies:
Clinical, counseling and school psychology: $67,700
Industrial – organizational psychologists - $83,600
Other - $90,000
Those industries that employ the highest number of psychologists have a median annual wage listed below:
Physician Office - $93,000
Higher Education - $64,300
Healthcare Practitioner Offices - $104,500
Federal Government - $88,100
Hospitals and Clinics - $93,000
The states that are most likely to have the highest paying jobs for psychologists are listed below in order from highest to lowest:
New Hampshire
Minnesota
Maryland
Iowa
Kansas
If you are interested in a job in psychology, obtain your education and training in areas with good job growth and opportunities in the area you hope to live.
Licensure
State and federal law mandate that any psychologist that provides direct services to patients in a private practice must meet certain requirements. These requirements are different in each state and in the specific focus of education and training. Before you start your own private practice and begin counseling others, it is essential that you are aware of your state's licensure requirements and that you have met them. Failure to do so can result in loss of your job or your license.
Once you have your state license, you have been given the seal of approval to treat others as you are capable and trained to effectively help your clients. In most situations, state licenses only allow a psychologist to practice within the area of his or her specialty or education.
Before they can be eligible for licensure, most clinical and counseling psychologists are required to have a doctorate degree in psychology. Once education is complete and the degree is earned, the individual must pass a licensing exam given by the state licensing board. This exam is a comprehensive evaluation of what you have learned, and may come in essay, multiple choice or verbal response sections, although the requirements are different in each state. Psychologists may also be asked to undergo a short residency or internship before they are allowed to practice on their own or become eligible for a state license.
Employment Resources
Fortunately, once you obtain your degree, you are not alone in your job search. While the field may be competitive, there are plenty of groups to help people in your exact situation. Join professional organizations and associations in the field to help you make connections to find more information about jobs with psychology degrees.