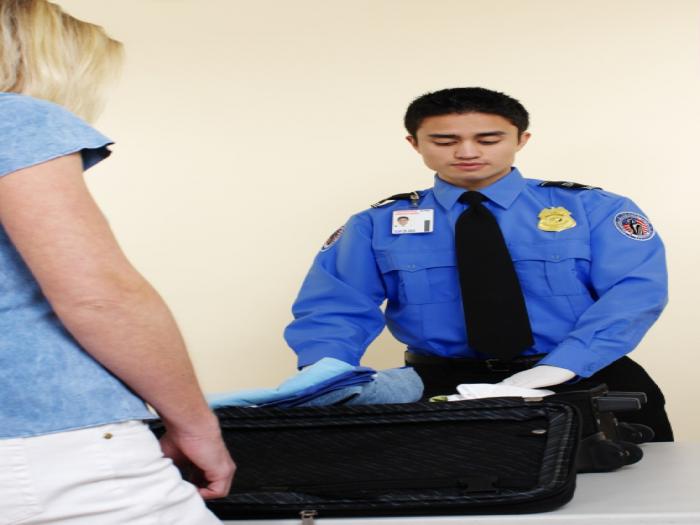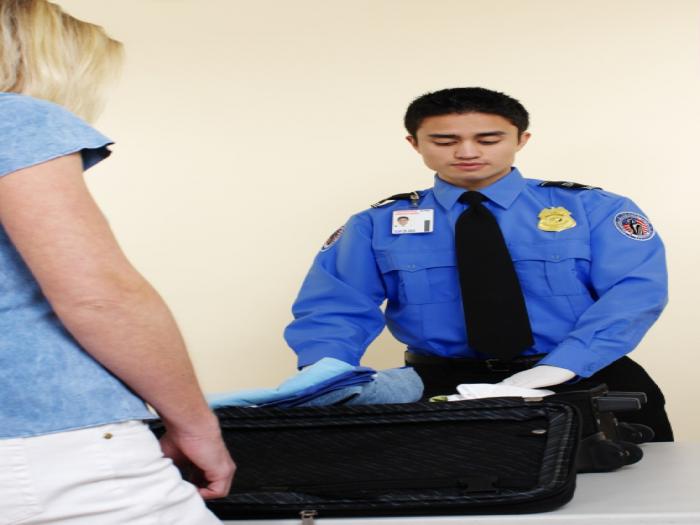 Transportation Security Officer
Individuals who have a passion for travel and want to pursue a rewarding career in the security field should consider a career as a transportation security agent. TSA agents work in airports and help to screen passengers and perform security checks while protecting the public against any threats.
%%linkad1%%
Pursuing a career in airport security is a great way to start a rewarding and exciting career with the federal government. Transportation security agents work for the United States Transportation Security Administration. A TSA agent's job duties entails screening passengers and employees, performing security checks on luggage and the premises, and physically inspecting passengers for security threats. Individuals working as TSA agents should expect to spend most of their workday on their feet and have a lot of interaction with people of all ages, backgrounds, and geographical locations.
Unlike many other jobs in the criminal justice field, the transportation security officer job has far less educational and experience requirements and is ideal for criminal justice students seeking a rewarding entry level position. The hiring process is very competitive and requires individuals to undergo rigorous testing and screening. Candidates need to have a good grasp of the English language, exceptional vision with or without glasses, and a variety of other skills to be considered for the job.
Transportation Security Administration Requirements
Individuals who are interested in transportation security officer degrees and careers need to be aware of the requirements to make the application process much easier. Applicants need to have a good mix of analytical, critical thinking and observation skills in order to be considered for the position. Candidates should also have completed high school and have obtained either a high school diploma or GED. Some airports may allow potential candidates to substitute work experience in place of education. Employers that accept experience in lieu of education generally require one year or more of verifiable full-time work experience.
After meeting the initial requirements for the TSA position, applicants may be required to complete some additional testing to see if they are a good fit for the role. This testing may include a computer skills test, reading ability and comprehension, ability to interpret the x-rays of people and their luggage, ability to identify all colors, and a vision test. Candidates should also be able to show whether they have good decision making and interview skills and pass a drug, physical, and background screen. Based on their results, applicants will either be classified as Not Qualified, Qualified, Best Qualified or Highly Qualified. Job offers are awarded to highly qualified individuals first, followed by best qualified and qualified candidates.
TSA Skills
TSA agents have to be alert, and able to react quickly to identify critical and compromising individuals and security breaches to prevent potentially dangerous situations from escalating. Agents need to have good critical thinking, focus, and observational skills to succeed as a TSA agent in an airport which are notorious for being busy, crowded and noisy.
TSA Agent Training
TSA agent training is very important. Once hired as an agent, individuals must complete more than 120 hours in training. Training is a combination of on the job and classroom learning. Successful understanding, completion and testing of all training material is required before graduating to a full-fledged TSA agent.
Some transportation security administration officers have to undergo more rigorous and in-depth training and or certification depending on their particular position and skillset. For example, transportation security agents that are charged with screening airport passengers and luggage generally have to complete and pass more specific training. Every year, all TSA professionals have to pass certification and testing to prove they are still capable of performing their job responsibilities as expected.
TSA Career Outlook
Airport security threats are ongoing. The demand for TSA professionals is on the rise and the need for professionals in the field is rapidly increasing. TSO professionals are responsible for maintaining order and safety in the airports. They help to keep everyone, especially the passengers, employees and airport equipment and planes safe. The need for TSO professionals will continue to increase as more and more people continue to use the airports to travel. The more qualified and trained TSA professionals an airport has working at any particular time, the faster and more efficient the security screening process is for all passengers.
Individuals who want to take advantage of the most career opportunities should consider relocation. There are more TSA job positions available in large cities than there are in smaller and more rural areas. When TSA jobs are available, they are usually for specific airport locations. Individuals who are open to relocation can apply for any TSA job that becomes available and meets their needs.
Salary Expectations
The average salary for a TSA professional averages from $25,773 to $36,660 annually. TSA agents are paid according to tiers or bands ranging from A thru D, which are determined upon hire. There are other factors that go into determining salary, such as geographical location.
Transportation Security Officer Responsibilities
A TSA agent helps to keep the airport safe and secure. Daily job activities may include using technology, policy, critical analysis and superior observation skills to identify, detect and resolve threats and screen individuals who need further scrutiny. This may include the confiscation of guns, knives, personal items and more to maintain and improve airport security. Agents need to be able to communicate and interact effectively and cordially with airport passengers and employees. They may also use special screening equipment, tools, and techniques to screen passengers and their belongings in a quick, efficient and professional manner.
A first step to pursuing a rewarding career as a TSA agent is to consider enrolling in a criminal justice degree program. Individuals should consider their goals, obligations and cost of tuition before enrolling in a school. Many schools offer flexible class schedules for anyone who is interested in pursuing a degree to start a rewarding career as a TSA agent while working or dealing with other obligations. To help minimize the cost of tuition, interested individuals should also inquire about financial aid, loans, grants and scholarships from the school they plan to enroll in.