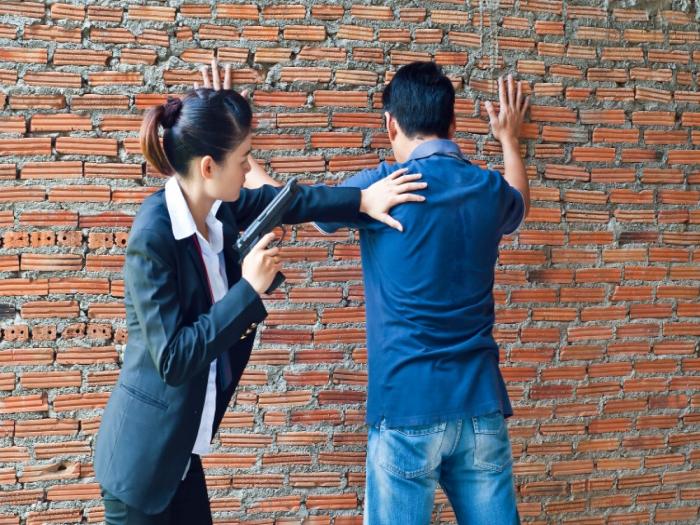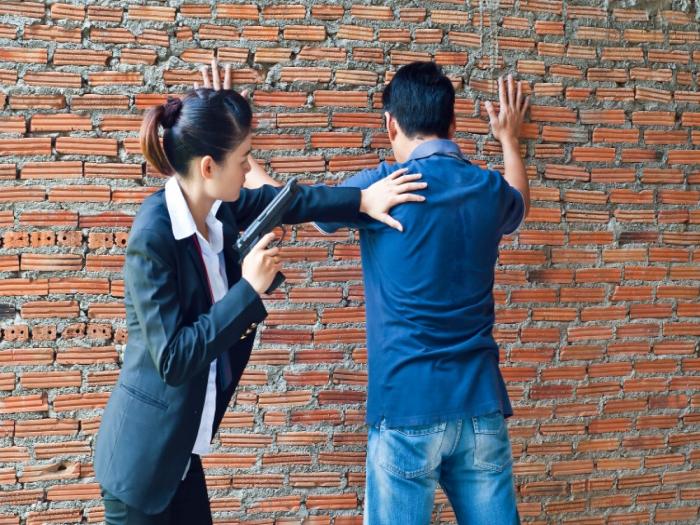 Degrees and Careers for ATF Special Agents
ATF agents are employed across the country with the Bureau of Alcohol, Tobacco, Firearms, and Explosives, and are tasked with handling crimes dealing with all four areas. Being a ATF special agent can be a good choice for individuals who love to travel all over the U.S and those who have a patriotic spirit.
%%linkad1%%
While investigating federal crimes, an ATF agent conducts interviews, gathers evidence, handles property searches and sometimes goes undercover to build a case. Agents are sometimes required to appear in court to give a testimony. There are several different levels of ATF agent, which means there are different requirements. For instance, a bachelor's degree might be enough to qualify for a lower position, or a candidate might need a bachelor's degree in addition to at least one year of graduate school. Having professional experience in criminal justice or law enforcement might be enough to qualify a person for a position as well.
Professional and Education Requirements
Some of the most basic requirements for ATF agents include:
Being a U.S. citizen
Having a current driver's license
Successfully passing a special agent assessment test and exam
Attending and completing a field panel interview
Passing a drug test
The three levels of ATF agent include GL-5, GL-7 and GL-9. GL-5 agents are required to have a bachelor's degree or at least three years of experience in either criminal investigation or law enforcement. GL-7 agents need an undergraduate degree in addition to at least one year of graduate school. Candidates who have attained the undergraduate Superior Academic Achievement or have a specialized professional background in criminal investigation or criminal justice might be qualified to become GL-7 ATF agents. In order to attain the Superior Academic Achievement designation, an individual must have a GPA of at least 2.95, graduate in the top third of his or her class or be a member of a national honor society.
ATF agents at the GL-9 tier are among the top earners. Candidates are required to have a master's degree in psychology, sociology, political science, criminal justice or a related degree. At least a year of experience with computerized business and accounting systems, criminal investigative methods, or fraud can take the place of a graduate degree.
Those with ATF special agent degrees and careers are required to undergo criminal investigators training at the Federal Law Enforcement Training Center, which can last as many as 12 weeks. Training includes arson investigations, firearms trafficking, firearms safety, report writing, and alcohol and tobacco diversion investigations.
It's recommended that future agents improve their physical fitness as much as possible before arriving at the training center. Physical aspects of agent training include running long distances, weight training, obstacle courses and repeated calisthenics, such as push-up, sit-ups and pull-ups. Newly hired agents are also required to complete roughly 60 hours of physical training and 72 hours of close-quarters combat.
Special Agent Training
Agents are required to complete two-part training: Criminal Investigators Training Program (CITP) and Special Agent Basic Training (SABT). CITP training provides basic training on physical techniques, driving techniques and crime scene management. SABT training is more demanding and covers such subject areas as interviewing techniques, tobacco/alcohol diversion investigations, tactical training, close quarter countermeasures and undercover techniques.
Agent candidates also receive academic training in Constitutional Law, the Fourth Amendment, the Gun Control Act, Federal Crime Law and more. Future agents are also required to successfully pass seven academic exams, which include:
Legal issues
Firearms technology
Arson regulations
Interviewing/Report writing/Property/Alcohol and tobacco diversion
Undercover/Field operations regulation
Job Outlook and Salary Info
Since it can be difficult to specifically determine the future job outlook for ATF agents, mainly because the hiring abilities and needs of agencies vary from year to year, it's best that agents increase their hiring potential as much as possible by attaining a high level degree and attaining an abundance of. Degrees that are often desirable include criminal justice, psychology and sociology. Completing a criminal justice internship can also make a candidate more qualified for full agent status.
According to the Bureau of Alcohol, Tobacco, Firearms, and Explosives, ATF agent salary information shows that it ranges between roughly $33,800 and $42,900. Depending on where in the U.S. they are stationed, agents are also eligible for locality pay, which as of 2015 falls between 14% and 35%. This locality pay is added to an agent's regular salary.
A Typical Day for an ATF Agent
ATF agents have versatile work environments and are able to serve their country while helping to bring criminals to justice. Agents sometimes have to work in possibly dangerous scenarios with individuals who are connected to hazardous firearms and explosives.
Once an agent has successfully completed training, he or she may be sent to work at a main office. Anyone who is thinking about becoming an agent should be aware of the possibility of being transferred to a different location at any time during their career. Agents have normal workday hours of 8:30 AM to 5 PM, Monday through Friday, but there's a chance they may be called in on holidays, weekends or evenings to respond to emergency situations. Should an agent have to work outside of normal hours, she or he is compensated with a 25% pay increase.
While working for the Bureau of Alcohol, Tobacco, Firearms, and Explosives, ATF agents learn about several different kinds of crimes. Agents may also have the chance to work with other federal government agencies, such as local law enforcement.
Degree Options
Anyone investigating ATF special agent degrees and careers should consider earning a degree. Online degree programs are a great option for individuals who would rather learn at their own pace, aren't located near the school of their choice or would like to work full-time while earning a degree. Online degree programs can also help students save money on classroom fees and gas.
No matter if a student chooses to earn a degree online or on-campus, it's a good idea to get in touch with the admissions offices of all schools of interest in order to learn more about the most current cost of tuition as well as additional financial information regarding grants, scholarships, books and other assorted fees.