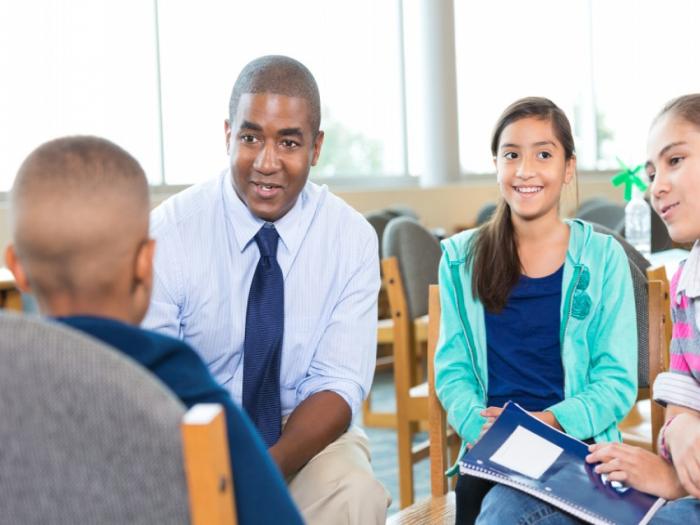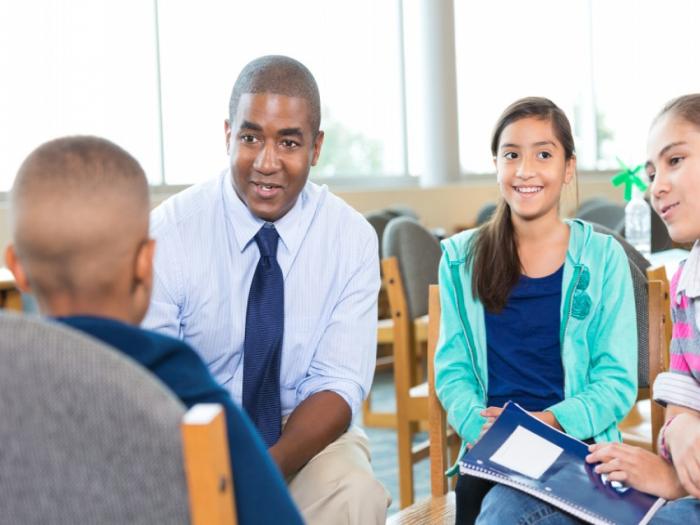 From the hallways to the classroom, a school psychologist may have a monumental impact on the educational development of many students struggling with mental illnesses or learning disorders. Besides educating parents and school administrators on the best course of action to take with students struggling academically, school psychologists examine and treat students by diagnosing mental or educational disorders, placing them in special classes according to test scores, and even providing therapy. With such an important role within the education system, school psychologists take several years of schooling, approximately 5-6 years of graduate work, in order to ensure that they are prepared to face the range of challenges posed by child patients and diverse family situations. Nevertheless, obtaining a career in school psychology gives individuals the opportunity to work alongside schools and communities to provide the best education possible to young students despite their struggles with mental disorders and learning disabilities.
Education Path
In order to pursue a career as school psychologists, most potential candidates have to start by enrolling in school psychologist programs to earn a bachelor's degree. When choosing a bachelor's degree, aspiring school psychologists typically choose to focus on a related field such as psychology and education. These programs and introductory courses provide students with the foundational knowledge about psychology, development, treatment options, and the education systems that may prove useful in a graduate degree. However, not all school psychologists need to have a bachelor's degree in a field related to psychology or education. For many programs, as long as candidates take key courses such as abnormal psychology, statistics and research methods (for psychology and social sciences), or developmental psychology, students have demonstrated enough dedication and interest in the field to enroll in a graduate program.
The next step in education, obtaining a Master's degree or Doctorate (PhD.) in school psychology or an educational specialist degree, is an important step in pursuing a career in school psychology. Most Master's degree in education (M.Ed.) or an Education Specialist (Ed.S.) degree specialize in integrating the psychological knowledge necessary for practicing in an educational institution. Prospective students should choose a school psychology program certified by the National Association of School Psychologists (NASP) in order to ensure their curriculum prepares them to pass state or national license requirements. Depending on the program, most postgraduate degrees last from 3-5 years in order to complete the coursework, practicum, and internship hours. To enroll in a competitive school psychology program, students usually have to provide a competitive GPA of 3.0 or higher (out of 4.0), letters of recommendation, and a GRE score in the 75th percentile along with other general program requirements.
While in a graduate degree program, students can expect to complete a variety of psychology-related courses:
Biological basis of human behavior
Advanced school and family intervention
Multicultural issues
Social basis of human behavior
Developmental disorders and psychopathology of children
Ethical, legal, and professional issues in school psychology
Moreover, students are expected to complete an internship at a school in order to receive experience in a school setting - completing around 1,200 internship hours.
Following completion of their graduate degree and internship, students will need to receive NASP certification, state licensure, or both in order to start practicing legally as school psychologist. The NASP offers credentials known as the Nationally Certified School Psychologist (NCSP) certification that can be attained through completing a graduate program, an internship in a NASP-approved school, and receive a passing mark on the Praxis II school psychology exam. Next, graduates will need to receive state licensure in order to practice in any state. However, the requirements across states vary, where some states require NCSP certification, while other states ask candidates to provide proof of their degree, experience, and Praxis II exam scores. Students should check on the requirements for each state they would like to practice before pursuing certification.
Outlook
Once graduates begin their career as school psychologists, they could expect a positive outlook in their future career. The median salary for a school psychologist is $68,900 per year while some of the highest paying cities include: Cedar Falls, Iowa; Hanford, California; and San Luis Obispo, California. School psychologists in these high paying metropolitan areas have reported earning up to $110,000 yearly along with health benefits. Moreover, school psychologists typically find employment in elementary and secondary schools (middle school or high school). However, offices of health practitioners, psychiatric and substance abuse hospitals, and even child day care services have begun to employ school psychologist in order to aid in assisting quality care and attention to the youth population. According to the Bureau of Labor and Statistics, the states with the highest employment rates include: California, New York, Texas, Pennsylvania, and Massachusetts.
Ultimately, choosing to become a school psychologist means dedicating a career to helping children and a young population come to terms with any mental or learning disabilities they may have while helping them cope with these potential drawbacks in an educational setting.