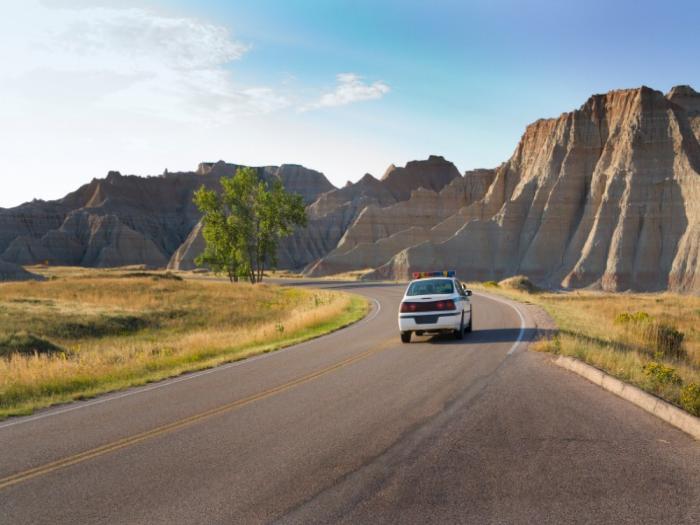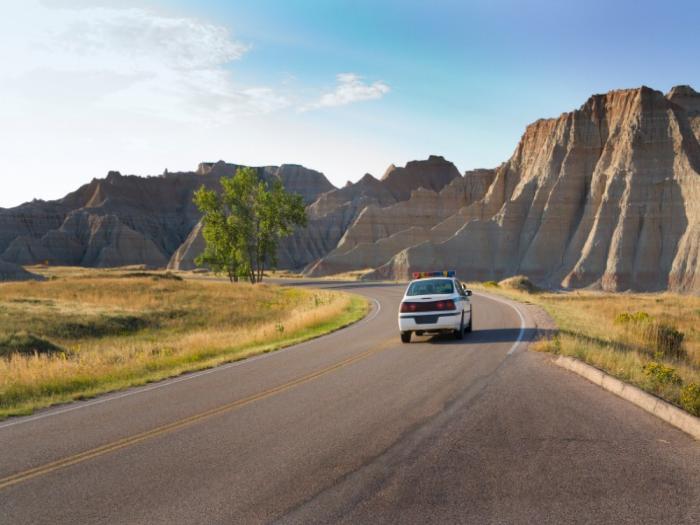 Degrees and Careers for State Troopers
State troopers and highway patrol officers help to protect and serve their community in the field of criminal justice. Troopers and officers work at both state police and highway patrol departments. State troopers and highway patrol officers handle a variety of tasks, such as conducting traffic stops and responding to traffic accidents. A state trooper might also be needed for emergencies that require drafting reports and providing individuals with first aid. A highway patrol officer doesn't have the same scope of duties, but is just as essential as a trooper. Patrol officers may be needed for backup with arrests and other potentially dangerous situations.
%%linkad1%%
Professional and Education Requirements
Specific education requirements for becoming a trooper of officer depend on the specific state and the police department. If the department provides individuals with on-the-job training, there might not be any education requirements for candidates to fulfill. In other cases, applicants might need as many as two years of college experience, which is usually the equivalent of an associate's degree. Those who do choose to earn an associate's degree will more than likely be better off focusing their studies on criminal justice. In addition to a degree, state troopers might have to complete training at the local police academy.
With so many different possibilities for education requirements, it's a good idea for trooper and officer candidates to check with the Department of Public Safety to see if there are any specific education stipulations they need to meet. A Texas State Trooper first needs at least 60 credits from an accredited higher education institution while a New Hampshire state trooper should have a two-year degree in criminal justice or a closely related field. Several states also accept military or law enforcement experience.
In addition to education requirements, there are usually a number of physical requirements for officers and troopers. For instance, the state of Kentucky requires candidates to successfully complete a one-and-a-half mile run and a series of bench presses, pushups and situps. In addition to knowing about highway patrol officer and state trooper degrees and careers, candidates should also know there's a written exam they must pass before being offered a job.
Future troopers and officers also have to complete demanding training before they can be sworn in. Some states also require that new hires attend the criminal justice training center where they must complete at least 800 hours of training. Training often consists of first aid, criminal law, emergency response, self-defense and pursuit driving. Officers and troopers could also be tested on their quick-thinking, emergency de-escalation and informed decision-making skills, in addition to being tested on their physical strength. In order to ensure new hires are fully prepared for their lengthy shifts, training usually lasts at least eight hours a day.
Job Forecast and Salary Details
O*Net reports that state troopers and highway officers across the nation earn roughly $56,100 a year, but earnings can differ from state to state and depend on the overall cost of living. For instance, in 2013 the state of Texas paid troopers and officers about $52,400, but that same year California paid an average of $87,400. Illinois and New York paid their officers and troopers roughly the same in 2013, which ranged from $72,700 and $77,200.
Something else to consider with base salary is that patrol officers are considered to be public employees, which impacts the overall amount they earn. Employees might also be considered for a raise for every year they are on duty, and they could also qualify for state-funded pension.
As far as the overall work environment, shifts for officers and troopers differ, which means that employees might receive more compensation for working on weekends and nights. On a related note, departments might offer an education benefit, which can boost hourly wages for troopers and officers who have a higher level of education.
While the U.S. Bureau of Labor Statistics doesn't currently have a job outlook specifically for state troopers and highway patrol officers, there is information for police officers. According to the BLS, police officers and special types of police officers are expected to experience a job growth rate of five percent between 2012 and 2022, which is considered slower than the average for all other occupations. While the country will always have a need for public safety, that need is tempered by local and state budgets. Applicants can improve their chances of receiving a job offer by earning a bachelor's degree or attaining experience in the military or other areas of law enforcement.
Working as a State Trooper/Highway Patrol Officer
Qualities a state trooper candidate should possess include being able to work independently, an abundance of personable and public responsibility, being a team player, and a willingness to work long hours. Rather than working a standard 40-hour work week, it's more common for state highway patrol officers to work 12- or 24-hour shifts and more than 40 hours a week. Candidates should expect to work late nights, weekends and evenings, and that's especially true for those who have just gotten started and have yet to prove themselves.
Despite the long hours, patrol officers usually enjoy a variety of job duties, which more than likely played a part in why U.S. News ranked patrol officer as the 12th-best occupation in the social services industry. A highway patrol officer might patrol normal routes, give tickets and keep a lookout for hazardous drivers one day and help with arrests and respond to emergencies another day.
Degree Options
Those who have yet to earn a degree that can qualify them for a position as a state trooper or patrol officer should consider earning an online degree. Distance learning programs are often a great option for students who would like to work while earning their degrees, prefer to work at their own pace or would simply like to save money. There are more options than ever for busy individuals and non-traditional students. No matter which degree program a person prefers, he or she should get in touch with the school's admission office to determine the current cost of tuition, books, fees and all other costs associated with earning a degree.