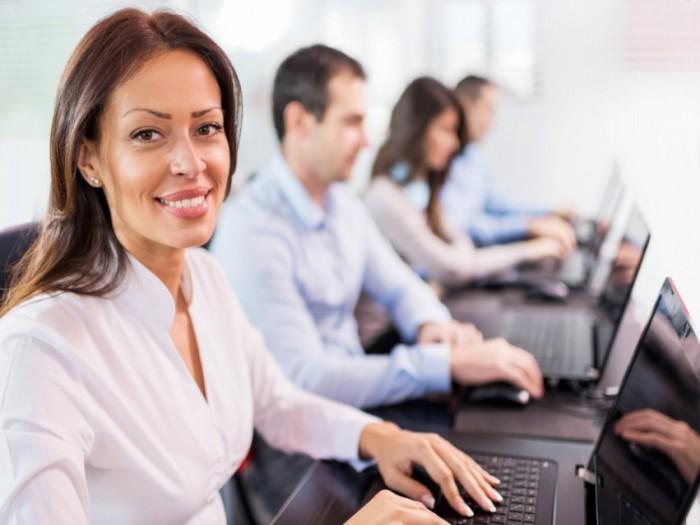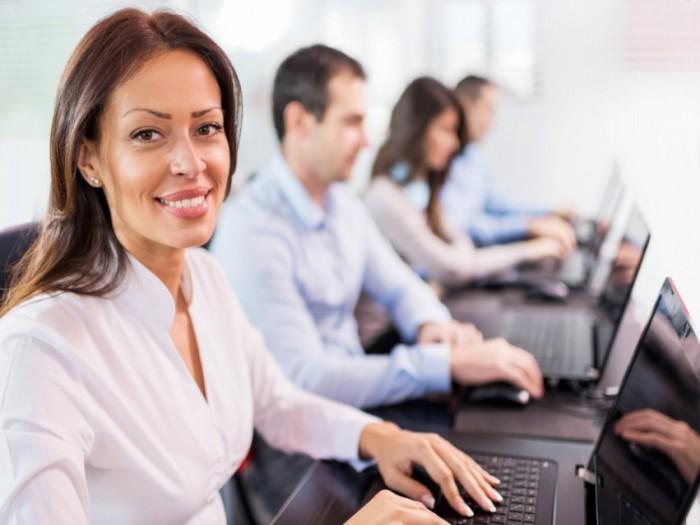 It can be difficult to make a steady living without formal education. Vocational education offers an alternative to a four-year degree by training for a specific career and creating a skilled and focused workforce. Students who complete a vocational program save, on average, $67,000 on tuition according to the Department of Education's National Center for Education Statistics. Here are eight vocational career options so in demand that they'll make you seriously consider a career change.
1) Nail Technician
Nail technicians are already in high demand, and that's expected to rise by 16% over the next several years. This career option requires training from a cosmetology or nail technician school, and successful completion of state board exams. Nail techs often earn tips on top of an average of $9.24 per hour. More importantly, nail techs have the opportunity to make people feel good about themselves, which is a rewarding and fun way to spend your days.
2) Dental Assistant
Aspiring dental assistants can thank baby boomers for the excellent outlook on job growth in that field. As the population grows, and middle-aged people continue visiting the dentist, the demand for dental assistants will increase. Most dental assistant programs take less than a year to complete, making it a quick option to jump into the workforce.
3) Pharmacy Technician
If you've ever watched employees in a pharmacy fill orders, you know it takes concentration and precision to do the job well. What it lacks in relaxation, it makes up for in career opportunities. Pharmacy techs have an above average opportunity for career growth, and could make high salaries, depending on the location. Most programs take a year or less to complete, making this a rewarding option for someone with no time to lose.
4) Gaming Surveillance Officers and Gaming Investigators
Boasting projected job growth of 12% over the next decade, gaming surveillance officers and gaming investigators have plenty of opportunities to excel in their fields. These careers are bounded only by the presence of a gaming industry, which grows and expands daily. Some gaming surveillance positions require only on the job training, but a two year degree in criminal justice or a related field could help propel your career forward.
5) Esthetician
Skin care specialists help clients feel more beautiful by paying great attention to their skin. If you like to work with people, but prefer make-up over medicine, this might be the perfect career for you. Estheticians make a variety of salaries, depending on where they work, but the top 10% make upwards of $55,000 a year. A year or more of cosmetology school will prepare you well for this career, which includes performing everything from facials to laser hair removal.
6) Medical Assistant
Medical assistants are among six of the fastest growing nonclinical healthcare jobs according to a workforce strategy report compiled by College for America. Medical assistants study for less than a year, and typically complete a clinical portion of their education. Pay may start low in these positions, but the opportunities to grow in the healthcare field make getting a foot in the door an exciting prospect.
7) Computer Support Specialist
Unless you are already a computer genius, you've likely interacted with a help desk technician or other IT support person to troubleshoot a technical issue. As society continues to rely more and more on technology, professionals who understand and can solve issues will continue to find career opportunities. Computer support specialists spend less than two years to earn a diploma or degree.
8) Automotive Service Technicians/Mechanics
If you're lucky enough to own your own wheels, you know how important an automotive service technician is to car ownership. For less than two years of schooling, you can enter into a workforce that has the potential for a six–figure income. The U.S. Department of Labor is forecasting a 30% increase in the next five years. Between the high salary, quick education and job potential, the automotive repair industry is almost a sure thing.
Vocational School May Be the Key to Your New Career
Vocational schools offer an alternative to bachelor's degree programs which take longer and cost more. While pursuing a vocational career, you focus solely on job training, spend less money and get to work more quickly. As you can see, high demand vocational careers offer a perfect balance for those seeking higher-paying job opportunities without the sacrifice of time and money.