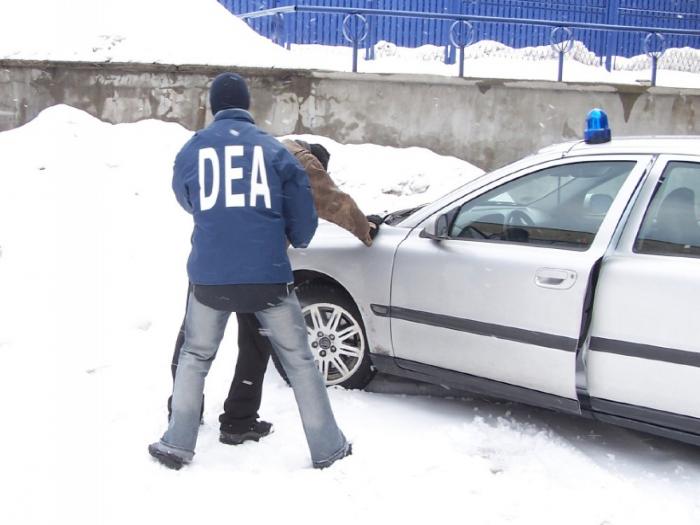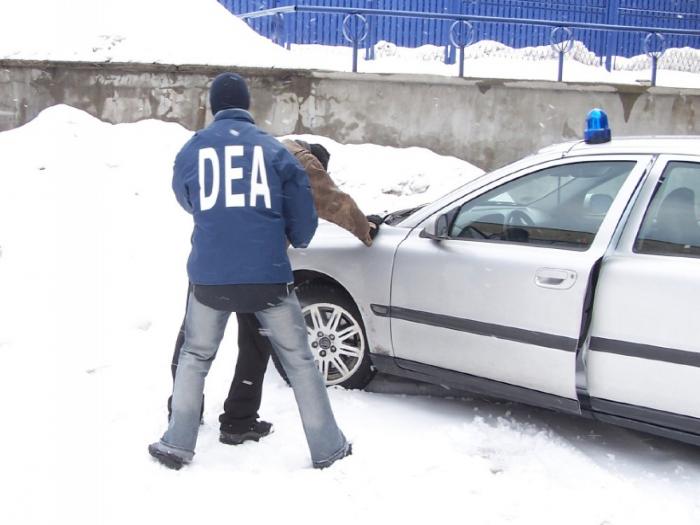 Career Path to Become a DEA Agent
The U.S. Drug Enforcement Administration is tasked with keeping the war on drugs under control around the nation. Special Agents take part in operations that break up drug trafficking cartels, major drug trades and any other instances where the nation's drug laws are being broken. Agents with the DEA are involved in every major bust that occurs inside U.S. borders.
%%linkad1%%
What is a DEA Agent?
DEA agents are among the top law enforcement officials in the nation. They are the individuals behind the scenes who investigate drug-related crimes and keep drugs off the streets. Agents may be required to travel extensively to fulfill the needs of the agency. They may take many different roles depending on their education and the state of the war on drugs in the region in which they are posted. Some responsibilities of different agents include the following:
Researching new drugs
Collecting evidence against major dealers
Undercover work to gather evidence against drug industry leaders
Arresting and transporting of dangerous suspects
Due to the extensive responsibilities that DEA agents face, they must have certain skills and education before the DEA will consider them for a position as a special agent.
DEA Education Requirements
DEA agent degrees and careers are generally the same for applicants. In order to become an agent, applicants must have at least a bachelor's degree. Although this degree can technically be in any field, those who choose to pursue the following degrees are more likely to be considered to be best qualified:
Criminal justice
Foreign languages
Computer science
Finance
Engineering
Like any other position, further education will only help applicants stand out from the crowd. A master's degree in any of these fields will only heighten an individual's resume. Many bachelor's degree and master's degree programs are available online. This is ideal for working individuals who wish to make a change in their careers.
In addition to having a degree, prospective agents must have performed well in school. Although agents are required to have a minimum grade point average of 2.95, most individuals who are hired have 3.9 GPAs or above. Those with special skills are also considered to be more competitive and more likely to be accepted into the agency. These skills may include piloting, fluency in a second language, information systems, accounting and auditing.
In addition to all of these educational requirements, applicants must also pass a rigorous background check. It is vital that applicants understand that their entire lives will be scrutinized, including the individuals they associate with and who their family members are. Anything potential hires may have done while a teenager or young adult could affect their chances of becoming a DEA agent, so they should live clean and abide by all laws for the best chance of being hired.
Special Agent Training
After accepting a position as a Special Agent with the DEA, further training is required. All recruits receive this training at the DEA Training Academy, which is located in Virginia at the Marine Corps Base. The program lasts 18 weeks and agents must attend full-time classes and live on-site throughout the entire program. It includes an 84-hour defense and fitness program and 122 hours of training with firearms. Agents learn how to perform raids, take down dangerous and non-compliant suspects, and how to respond in hazardous situations. In order to graduate from the academy, Special Agents must maintain an 80% average on all coursework. The DEA must maintain high standards to ensure that agents perform well in these life-threatening situations.
Life as an Agent
DEA agents are required to work many different schedules and shifts to fill the needs of the agency. Agents' schedules are largely dependent on the types of cases they are working on and what their workload is. In some cases, agents are expected to work long days for weeks to complete cases. DEA agents who are working undercover can work for months or years at a time. Prospective agents should be prepared to work long, hard hours.
DEA Special Agents are regularly required to make rapid, split-second decisions during stressful situations. The job often requires agents to come face to face with some of the nation's most dangerous criminals and their associates. Agents must be prepared to make life or death decisions at a moment's notice to maintain safety for themselves and for their fellow agents.
DEA Agent Salary Outlook
DEA agents are well-compensated for the rigorous and demanding position they hold. New graduates from the academy may receive a starting salary of $50,000-$55,000 per year. After four years, the salary may increase to over $92,000. This base salary is also topped with a locality payment that is based on the cost of living in agents' particular areas. Sacramento and Chicago agents can expect to see locality payments of around $50,000 per year. The payment is lower in Dallas, at $48,000 per year. This means that in many cases, agents could receive up to $150,000 per year in many areas after at least four years with the agency.
Making a Difference
Although the compensation for this dangerous and demanding job is nice, agents are usually not in it for the money. The job is so intense that more often than not, agents really just want to make a difference in the world, and the DEA is one of their greatest chances to do so locally. It is not uncommon for agents to work long hours to gather evidence, perform raids, and work tirelessly to discover the complex ties between drug dealers and their networks. Their work helps many communities get rid of some of the most offensive criminals in the nation.