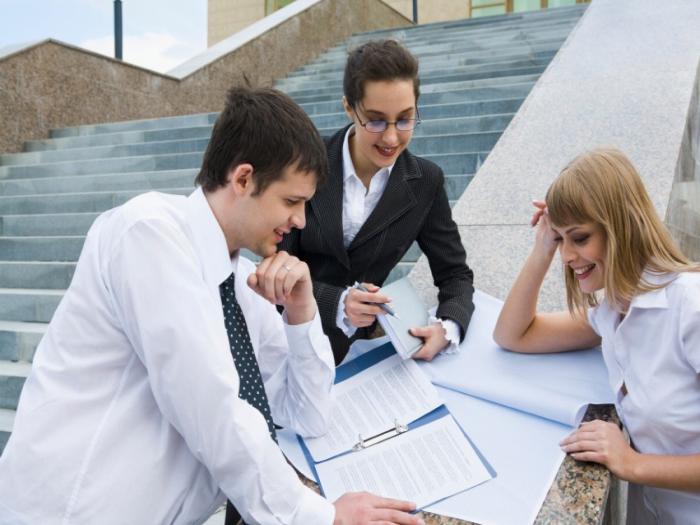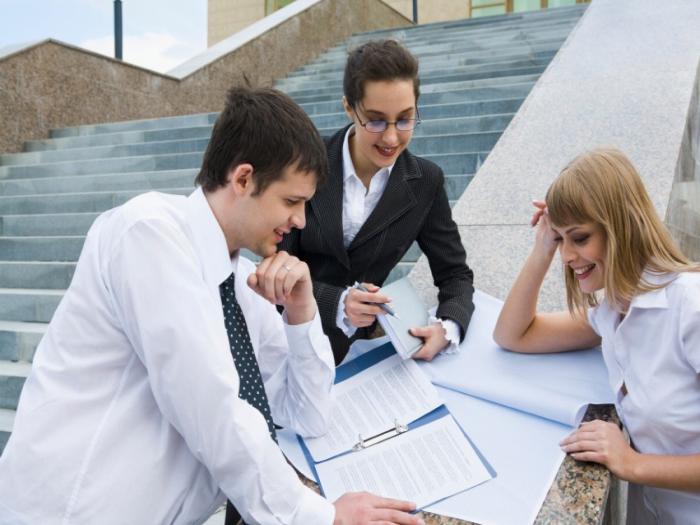 Earning a Doctorate Degree in Business
Upon completing undergraduate study or after working for many years in their chosen field, many professionals decide to continue their education and pursue a doctorate degree. This type of program typically takes two to three years to complete. This degree is offered by many traditional and online universities around the world. Business professionals and others who are looking to make a career change may choose to work toward a doctorate degree in business. This degree can open doors to new career opportunities in academia and upper level management, and could increase salary potential.What is a PhD in Business?
The study of business encompasses the theories and principles of behavior, mathematics and economics. PhD business students learn how these factors combine to influence the success of a company. At the doctoral level most participants already have a thorough grounding in their chosen field of study. They may have a relevant bachelor's and/or master's degree as well as several years of professional experience. A doctoral program builds on this expertise and allows participants to choose a specific concentration for their graduate studies. Options for specialization include but are not limited to:
Accounting
Finance
Operations
Statistics
Strategy
Entrepreneurship
Information Technology
Organizational Behavior
Decision Theory and Analysis
Corporate Administration
Human Resource Management
Global Economics
Ethics and legal studies
Marketing
Regardless of the chosen specialty, research is often central to a doctoral program. While lower degrees of education emphasize mastering known information, PhD candidates seek to discover new frontiers and new knowledge. Whether studies are completed through an online program or at a traditional brick-and-mortar university, the program will probably include a course on research design. This can be valuable when planning and executing a doctoral dissertation. Research can include field studies, experiments, modeling and econometrics, and will likely require advanced writing and critical thinking skills.
Why Pursue a Doctorate in Business?
Earning an advanced degree requires years of hard work and determination, but it can be personally, professionally and financially rewarding. There are many benefits to acquiring a doctorate degree.
Having an advanced degree makes a candidate more competitive in a weak job market. It shows that they may have acquired special knowledge that will help them to be successful in the position. It also shows that they are dedicated and can achieve difficult goals. As more people choose to pursue master's degrees, these degrees carry less weight. A more advanced degree can make a candidate stand out as truly exceptional.
For participants who are already well into their careers, an advanced degree can push them out of a plateau and allow them to rise more quickly up the corporate ladder. Many Fortune 500 companies are headed by an executive with an advanced degree in business.
Doctorate studies can be very rewarding. Students who pursue this type of degree tend to possess a keen intellect and a curiosity that inspires them to continually seek out new knowledge and experiences. Interacting with likeminded peers and professors can be very satisfying.
What Can Be Done With A PhD in Business?
Traditionally PhD candidates went on to careers in academia, and this is still a viable option. With a PhD, graduates can apply for positions on university faculty as full-time teachers or supplement their income and credentials as an adjunct member of the faculty. Graduates are eligible to teach courses at all levels, and may conduct research and publish their findings in scholarly journals.
Graduates can find rewarding careers outside of academia as well. Many of the top paying jobs in the business world are open only to candidates with exceptional credentials. PhD holders may also find work in government organizations, think tanks and international institutions.
Where Is a PhD in Business Offered?
Many traditional and online universities offer a PhD in business. Because many participants continue to work full-time while they pursue their degree, many programs are offered part-time, on weekends and through online classes and seminars. Schools that offer programs exclusively online are becoming more popular and more prestigious. Business programs are the most popular online graduate degrees. This type of program is very appealing to participants who do not live near a reputable university, and do not wish to move in order to continue their education. It is also a great option for working professionals who do not have time for traditional classes.