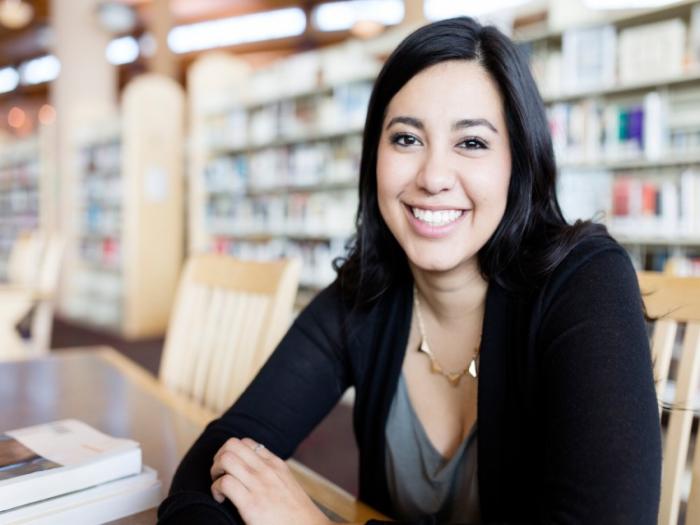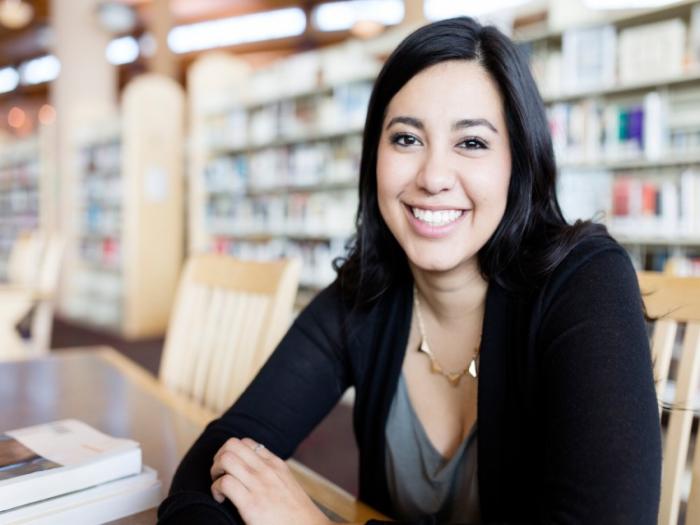 For students considering any type of graduate degree, the cost of taking out or choosing a graduate student loan may be daunting and, at points, confusing. However, with the current availability of graduate student loans through the federal government and private, lending institutions, students can choose the right kind of graduate loan that fits with a student's budget and earning expectations.
Federal Graduate Student Loans
Students interested in receiving federal funding to pay towards the cost of a graduate school education have a myriad of loan options. Among the first requirements, prospective graduate students must complete the Free Application for Federal Student Aid (FAFSA) in order to be considered for any type of federal loan. Once students complete the FAFSA and generate a Student Aid Report (SAR), they will be able to see the type of federal graduate loans that they are eligible to receive.
Among the most popular loan options, unsubsidized Stafford loans typically allow U.S. citizens, permanent residents, or eligible noncitizens who are accepted into a U.S. school to take out up to $20,500 a year in loans. The Stafford loans will not be administered to anyone who has defaulted on previous loans and all recipients must attend school at least half time in order to qualify. In total, graduate students can take out $138,500 during their time as students including any Stafford loans that were taken out during his or her college career. However, in certain health degrees, graduate students may be eligible to borrow up to $224,000. The current rate of a Stafford loan fluctuates according the current market, making the interest rate vary from year to year. Nevertheless, the federal Stafford loan always has a fixed interest rate, meaning the interest rate for the loan once it is taken out will remain the same during the life of the loan. Payments for an unsubsidized Stafford loan begins 6 months after the student leaves school even if he or she drops out, takes time off, or graduates. Note that all graduate Stafford loans are unsubsidized loans, meaning that the interest on the loan will start to accumulate while the student is in school. If the student fails to pay off the interest rates while he or she is in school, the interest will accrue and be added to the principal balance, meaning the student may unknowingly have a larger amount to pay back after graduation. The current interest rate for a Federal Direct Unsubsidized Stafford Loan for graduate students is 5.84%.
On the contrary, Graduate Plus Federal loans are available to graduate students to pay for any school-related expenses, including living expenses, if the student passes more rigorous requirements. Unlike the Stafford Loan, Graduate Plus loans require the student to pass a credit check and have no prior history of collections or bankruptcy. Students who fail these requirements may be rejected for their loan solicitation. Nevertheless, students who acquire a Graduate Plus loan enjoy similar benefits to the Stafford Loan where interest rates are determined by the current state of the market and the interest stays at a fixed rate for the life of the loan. The current interest rate for a Federal Direct Graduate Plus Loan is 6.84%.
Both Federal Stafford loans and Graduate Plus loans include loan benefits such as flexible repayment plans and loan forgiveness programs that help students repay their loans through income based payments or forgive predetermined amounts of loan debt if the student works in certain fields or areas of the country.
Private Loans
On top of the loan options administered through the federal government, prospective graduate students also have the option to take out a graduate school loan through well-known banking institutions. Most well-known and popular loan distributors offer competitive interest rates to qualifying students along with other benefits to rival those of the federal government.
Like the Graduate Plus Loan, loans taken out through private institutions may be used to cover the cost of tuition and other education-related expenses; the student has dominion over how the loan is used. Moreover, these private lending institutions try to mimic and offer lower interest rate options that may entice students to choose private loans over the federal option. Generally, the loan benefits proposed by private loan institutions include:
No payments until 6 months after leaving school
No application, origination, or early repayment fees
Option for fixed or variable interest rate
Possibility of qualifying for interest rate reduction discounts
Graduate students may qualify for these loans without a cosigner; however, a cosigner might reduce the interest rate associated with the loan. Interest rates for private loans will vary across lenders and various factors: credit history, co-signer or no co-signer, fixed or variable interest rate, and timing.
Although private loans offer similar benefits to federal loans and even lower interest rates and more interest rate options, private loans do not have loan repayment or forgiveness programs like the ones offered through federal loans.
Ultimately, students have several options from either the federal government or private banks to choose the best type of loan that fits their budget, earning potential, and financial need for their graduate school education.