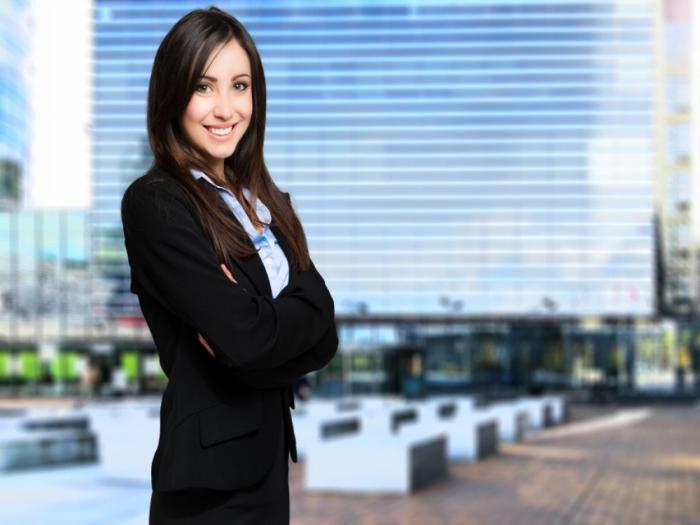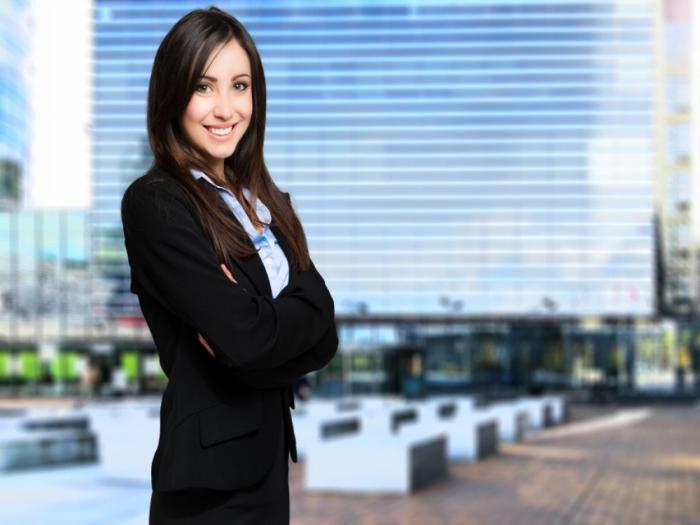 For many working professionals, earning a master's degree in business can be a great stepping stone into a managerial role. It's also a common starting point for aspiring businessmen and women as well as for those people looking for a completely new career. Ultimately, candidates who possess a little business finesse often find a great deal of value and enjoyment through this popular graduate program.
%%linkad1%%
Why an MBA?
Assessing the value of a graduate degree in business really comes down to one thing: what's the ultimate goal? The world is full of industry professionals who argue that business is learned through doing rather than through studying. On the other hand, some companies actually restrict their executive roles to MBA graduates.
Overall, the Master of Business Administration (MBA) remains a respectable degree and has the potential to open doors to some of the most financially lucrative careers in the industry. However, it still helps to have a plan in place, and prospective students should conduct a thorough analysis of their personal and professional goals. Furthermore, it's important to realize that an MBA has evolved significantly from its humble beginnings, and there are thousands of programs currently available. While fundamentally the same, all schools have unique ways of delivering education. Thus, it's important for students to also analyze each school he or she is interested in attending.
History of the MBA Degree
As business evolved into the 20th century, universities began supplementing standard bookkeeping and accounting courses with advanced programs in management and economics. University of Pennsylvania's Wharton became the first official business school in the United States, while Dartmouth's Tuck School of Business established the nation's first graduate-level management degree in the early 1900s. Similar programs later emerged at notable institutions, including Harvard, and in 1943, the University of Chicago began offering the first executive MBA program in the United States.
Nevertheless, the MBA degree faced considerable criticism in its developing years. The Ford Foundation questioned the quality of education and argued that most of these programs were out of touch with the actual business world. As a result of the nationwide skepticism, institutions began tailoring their courses to the current market. Due to the ever-changing and volatile nature of business, modern graduate programs maintain relevancy by heavily emphasizing ethics, communication, globalization and practical application.
MBA Program Costs
Tuition depends entirely on the institution. In fact, the cost range of MBA programs is wider than that of most other graduate degrees. For example, top-ranked institutions like Harvard and Stanford charge over $50,000 per year in tuition, while the price of lesser-known online schools range from $12,000 to over $100,000.
Unfortunately, costs are rising across the board, and budgeting is becoming more of a burden for potential students. According to a 2013 report conducted by the Wall Street Journal, some schools have raised tuition rates by 24% in just a few years. Fortunately, many corporations are offering partial or full funding to employees who whish to further their education, and there are a handful of one-year programs that can help minimize the impact of taking time off work.
Program Rankings
In addition to cost differences come structural variations between each school and program. Prospective students may look to one or more of the many financial reports that rank business schools according to specific criteria. Some schools establish specific requirements that a candidate must fulfill before even qualifying as an applicant. These can include a minimum GPA and GMAT score as well as strict guidelines for choosing recommenders. While an MBA program is generally open to applicants from any academic discipline, some graduate programs only consider students with specific undergraduate majors or those who have completed a set list of prerequisite courses.
Schools with strict admissions criteria are typically highly ranked and are able to attract top talent from the undergraduate or professional pool. Quality rankings for most schools are fairly standard and usually factor in the percentage of the school's graduates who receive job offers, the companies those graduates end up working for, and the scope and depth of the program's professional network. Other factors may include peer assessments and faculty profiles. Information on a particular school's ranking can easily be obtained through one or more of the popular business-based publications, including Bloomberg Business Week, Financial Times, U.S. News & World Report and The Economist.
Trends in Graduate Business Education
According to the U.S. Department of Education, over 125,000 MBA degrees were awarded during the 2010-2011 school year. That number has risen by nearly 75% in just under a decade. Unfortunately, high demand has also spawned poorer quality programs, which in turn have threatened the overall credibility of an MBA education. Furthermore, the economic crisis of 2007 and 2008 resulted in a 4.6% pay cut for recent graduates as well as a national decline in the number of applications submitted for two-year programs.
With fewer applications coming in, business schools have gone to great lengths to boost their competitive advantage. Today, prospective students can choose from a variety of tailored options, including one-year fast-track programs, online learning and an array of specialized emphases from non-profit management to international logistics.
Core Courses
Most MBA programs include one or more courses in the following areas:
Accounting
Finance
Marketing
Economics
Human Resources Management
International Business
Leadership
Communication
Strategy
Operations Management
Information Systems
Manufacturing
Two-year programs commonly incorporate all of these topics into a student's first year of general study, and then allow second-year students to hone in on a particular area of interest.
AACSB Accreditation
Accreditation is usually a primary consideration for those considering attending a graduate business school. Most well-established and reputable programs in the United States are accredited by the Association to Advance Collegiate Schools of Business (AACSB). In fact, when it comes to tuition reimbursement, many companies refuse to offer educational benefits to employees who choose to attend schools that are not affiliated with AACSB Unfortunately, less than one-third of all b-level schools in the U.S. actually hold this distinction. Moreover, the AACSB does not accredit for-profit institutions.
Other Accreditations
Many business schools claim regional accreditation through organizations such as the Southern Association of Colleges and Schools (SACS) and the Northwest Commission on Colleges and Universities (NWCCU).
The Council for Higher Education does recognize two other accrediting bodies: The International Assembly for Collegiate Businesses Education (IACBE) and The Accreditation Council for Business Schools and Programs (ACBSP). Both of these organizations assess business programs outside of the U.S.
Online Master's Degree in Business
In 1989, the University of Phoenix began offering the first-ever online MBA program. Other schools followed suit as technology quickly advanced into the 21st century. The early 2000s saw a handful of top schools rolling out distance-based courses. Indiana University and the University of North Carolina are among the first of the a-listers to have given online MBA programs more credibility.
Several other highly ranked institutions, including Duke and Penn State have also recently launched their own online programs for distance learners. Today, over 10,000 students are currently enrolled in online MBA programs that are accredited by the AACSB. Likewise, enrollment in web-based formats continues to rise at non-AACSB schools like the University of Phoenix and Western Governors University.
Every year, more and more schools are introducing virtual programs. Likewise, the market is making room for the dozens of new institutions that are opening their doors with a primary emphasis on distance learning. Jack Welch, former CEO of General Electric, is a leading advocate for online education. In fact, he began his own program in 2009 centered on GE's traditional six-sigma philosophy. He believes that web-based access to graduate courses will help democratize the degree and attract unique, driven candidates with game-changing ideas.
The Debate Over Online Education
While many individuals, corporations and schools support online education, other big players remain skeptical. For example, Harvard University has no intention of offering an online format for any graduate programs within its renowned school of business. In fact, the school issued a public statement about the importance of classroom participation and that technology is not yet advanced enough to accurately mimic what students and instructors experience when they are face to face. Executives of the Graduate Management Admission Council have posed similar questions about the effectiveness of technology as a stand-alone learning tool.
Putting quality aside, some would argue that avoiding the classroom severely limits a student's ability to network, which is arguably more important in business than in any other field of study. Networking often leads to internships, partnerships, job offers and an array of opportunities for students and real-world professionals.
On the flip side, those who support web-based MBA degrees believe that online classrooms have advanced to a level at which they actually promote active learning and give participants a competitive edge on technology. For instance, online sessions at the University of North Carolina feature live-stream video of an actual classroom. Participants are able to freely communicate with their instructor and other students. Furthermore, the platform allows for 24/7-access to previous lectures, classroom forums, discussion boards and live chats. Just like in a traditional setting, students are expected to prepare to actively discuss the material for each session. Some studies suggest that the depth and quality of student participation within these online discussions is actually better than what is heard in many traditional classrooms. They also note a unique intimacy between students enrolled in online programs. Class sizes are generally smaller, and without a back row in which to hide behind a laptop, students are forced to engage themselves.
Education aside, the people of today meet online and a large portion of modern networking takes place over the Internet. Popular resources like LinkedIn were actually created specifically for the web. Other social media site like Facebook provide excellent platforms for alumni groups, professional societies and corporations. Many would argue that a physical campus is no longer the only resource for students seeking career advancement opportunities. Many web-based MBA schools boast incredibly diverse student profiles. Attendees are directly connected with instructors and fellow learners all over the country and across the globe. Furthermore, these participants have experience in all aspects of business from technology to finance.
Supporters of the online format argue that in today's economy, technology is actually the best way to prepare for any career in business. With more exposure to more people around the world, distance learners tend to be more global thinkers come graduation. Not only that, they also tend to be more adaptable to changes and advancements in technology.
Not surprisingly, the ongoing debate over online learning has led some schools to begin offering hybrid programs to students wishing to earn a master's degree in business. This format pairs the benefits of distance education with periodic face-to-face interaction. IE Business in Spain, for example, requires all online students to participate in two weeklong sessions at its physical campus. These visits only solidify the connections that students have already made while providing them with additional opportunities to network. Duke University has taken the hybrid model one step further by requiring six face-to-face sessions that prepare students for the global market. Sessions include visits to sites in North Carolina, Asia and Europe.
The Benefits of an Online MBA
One particular benefit of pursing a master's degree in business online is the price. While the cost to physically study at a top-ranked school can often exceed $100,000, most internet-based programs are much more affordable, with the average school charging between $20,000 and $30,000 for a graduate education.
Flexibility is another favored advantage of studying online. This allows working professionals to further their education without stalling their careers or surviving two years without income. Compared to other graduate-level programs, a master's degree in business is arguably more helpful for people seeking an edge in their current careers. In business, flexibility is critical. Therefore, it would make sense why online learning and business go hand in hand.
Current Consensus
Technology presents obvious advantages and disadvantages to students wishing to earn a master's degree in business, and the current debate is likely to continue over coming years. The traditional route is still a good choice for aspiring young business professionals with the personality, drive and the desire to meet people who will open doors to opportunity and success. For candidates who have already established their careers or who value flexibility, an online format may be a wise option. Either way, it's important that all MBA candidates analyze their individual goals and current situations, for many employers are still skeptical toward graduates who earn degrees online.
A school's alumni organization is a good place to go with questions. Prospective students would do well to identify which companies employ graduates from each particular program and how long it took those candidates to secure employment after graduating. With a little research, many people find an MBA to be a worthy investment opportunity.