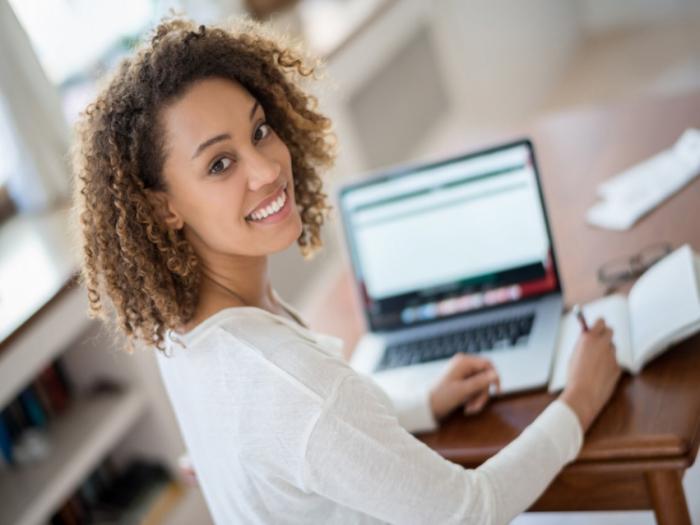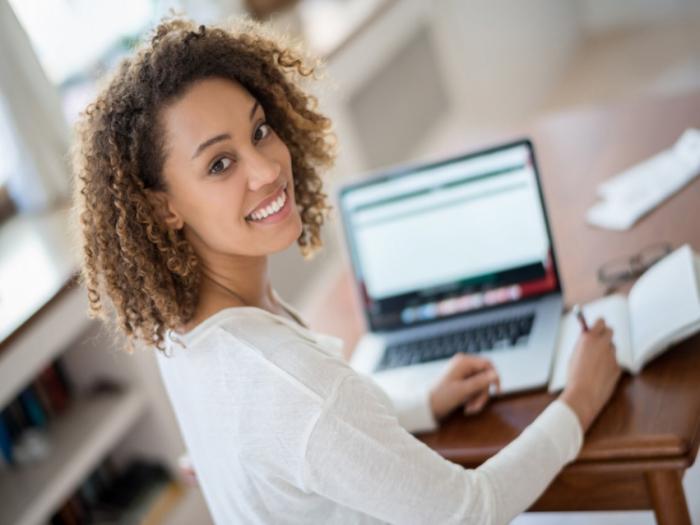 For many, a career in accounting proves to be both a practical and promising option. Accounting majors learn how to accumulate, record, interpret and communicate the necessary information about an individual or business' financial situation. If you are someone who is able to pay attention to small details as well as analyze and communicate data effectively, a career in accounting may be the right choice for you. One of the quickest ways to enter into a career in accounting is to obtain an associates degree.
What is an Associates Degree in Accounting?
An accounting associate degree program allows you to take 1-2 years of courses in lieu of the more traditional 4-year bachelors degree. With an associates degree in accounting, you gain a general understanding of career-specific skills, such as basic accounting, cost accounting taxation, financial statement analysis, as well as payroll accounting. Those considering a career in accounting should have a strong aptitude in mathematics, a high attention to detail, as well as strong organizational abilities.
What Can You Do with an Associates Degree in Accounting?
An associates degree in accounting will help to prepare you for a number of entry-level employment opportunities. Examples of such employment opportunities include (but are not limited to): accounts receivable clerk, payroll clerk, accounting assistant, management trainee, billing clerk, or bookkeeper. According to the Bureau of Labor Statistics, job prospects will expand by roughly 11% between 2012 and 2022, adding about 204,600 jobs to the workplace.
Coursework for an Associates in Accounting
Although the specific courses may vary according to the program, the vast majority of programs will require certain fundamental accounting-specific courses. Such accounting-specific coursework may include subjects such as financial accounting, cost accounting, computerized accounting, spreadsheet modeling, tax accounting, payroll accounting and managerial accounting. Some programs may also require classes in communications or critical thinking to further prepare students for the workplace. Students may also gain exposure to software programs such as Excel, which have become increasingly crucial in the modern business world.
Obtaining an Online Accounting Associates Degree
Getting an online degree has become an increasingly popular choice, as many value the flexibility and convenience that online courses allow for. Furthermore, earning your degree online can allow for other family or employment obligations that may impede your ability to attend classes in the traditional setting. Most online classes have an online adviser who assists students with any concerns regarding the course material. Some programs may even incorporate participation into the course through a high speed Internet connection that enables students to partake in live classes. Although online courses do not allow for face-to-face discussion that the traditional college setting allows for, many find that the benefits of convenience and flexibility outweigh these minor pitfalls.
Salary Outlook
Salary undoubtedly depends on a variety of factors such as experience, location, education, and role. According to the U.S. Bureau of Labor Statistics, the middle half of employees in the field of accounting earned annual salaries between $28,860 and $45,730, with the top 10% highest salaries being $56,470 and up. As a general trend, those holding higher-level degrees can expect a higher salary, as can as those with more experience.
Work Environment
Although work environment depends on the role and company that you find yourself in, accountants tend to find themselves in similar work settings. Accountants typically work in a fast-paced environment, as their work typically is faced with a deadline and is extremely time sensitive. Accounting is by no means a one-man job, however. Much of accounting allows for individuals to collaborate with others, spreading knowledge between team members and allowing for collaboration on projects. Hours can range from 40 hours a week and up, however during the three month busy season accountants may work anywhere from 55 to 80 hours a week (especially in the public sector).
Career Advancement
Obtaining an accounting associates degree may provide a quick route into the field of accounting; however, it may not be a sufficient level of education for some higher-level positions. Obtaining a bachelors degree may allow you to progress beyond entry-level positions and land more advanced positions, such as an auditor. Many in the accounting industry choose to obtain a specialty licensure allowing them to obtain the title of Certified Public Accountant (CPA), which requires additional schooling, 150 college credits, and the passage of four examinations.
Accounting is a practical career path that allows for an array of employment opportunities. Accountants are held to high standards, expected to adapt to new situations on a moment's notice and use professional judgment to make appropriate evaluations. If accounting sounds like the right career choice for you, obtaining an associates degree may be a plausible option for a swift transition into the working world. Although many choose to go back for more schooling, an accounting associates degree could allow you to gain exposure and work experience before committing to additional schooling.