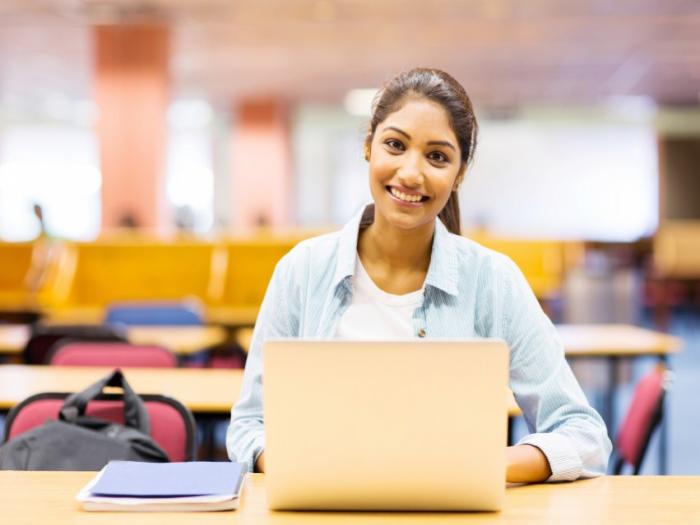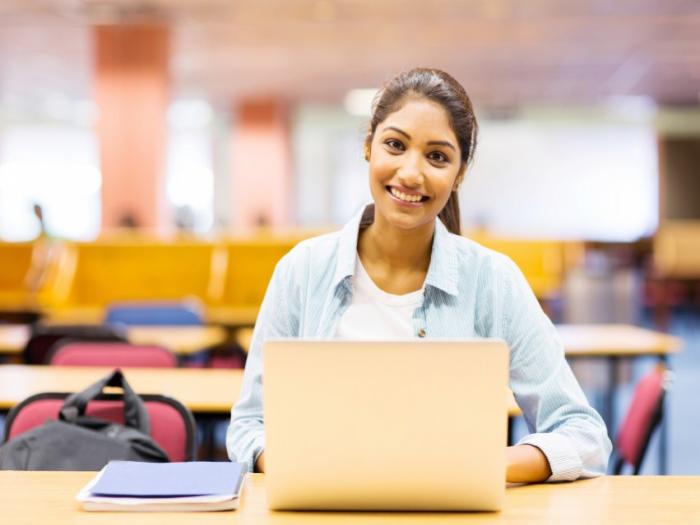 What You Need to Know to Apply for Financial Aid
Many students graduating from high school choose to continue their education in a college, university or other career training school. Furthering your education is an excellent goal that can prepare you for increased career opportunities and greater salary potential, but the cost of higher education can be beyond a student's own financial means. Federal and state government departments, individual schools and private organizations offer a variety of programs to help students fund their studies. The U.S. Department of Education's Federal Student Aid program offers more financial aid than any other organization in the United States, providing over $150 billion per year in federal loans, grants and work-study programs to more than 13 million students. Learn how to apply for financial aid to take advantage of these funds.
What is the FAFSA?
Students who are looking for federal financial aid must first complete a FAFSA, or Free Application for Federal Student Aid. As the name indicates, the form is free, so avoid websites that charge a fee for submitting the information. The FAFSA provides the Department of Education with a snapshot of your financial situation. This information will be used to calculate your Expected Family Contribution (EFC). This number, along with the determined Cost of Admission (COA) to your school will determine how much aid you are eligible to receive. The FAFSA may also be used by other sources of financial aid, including your state government, the college you have chosen, and some private financial aid providers.
How Do I Complete a FAFSA?
The FAFSA can be completed and submitted online or on paper. Many websites offer the FAFSA, but students should avoid giving financial information to anyone other than the official FAFSA website at FAFSA.gov. In addition to the FAFSA itself, the website offers helpful tips and live technical support. Students who submit a paper FAFSA can also find help online.
The FAFSA is an essential part of the financial aid processes, and it is important that the information you submit is accurate. Tax records, bank statements and other forms can help you complete the application. You might want to gather the following information for yourself and your parents, if you are a dependent. If you are married, you should have this information for your spouse, as well.
Social Security number
Alien Registration number (non-U.S. Citizens)
Driver's license number
Federal tax information or tax returns
IRS W-2 information
Records of untaxed income, including child support, interest, and veterans non-education benefits
Information on cash, including savings and checking account balances, investments, stocks and bonds
Information on real estate assets, not including the home you live in
Business and farm assets
Some information may not apply to you. For example, most families have no business or farm assets. Gather your financial records and documents of identification before you begin the process. However, if you are missing information, you can save the application and complete it at a later time.
Who Should Apply for Financial Aid?
Everyone who plans to attend college, university or career school should apply for financial aid. Some students worry that they may be ineligible due to high income, bad grades or age, but these factors do not preclude a student from federal aid. Income is only one factor taken into consideration when eligibility is calculated. Grades are important for gaining entrance into an academic program, but have no bearing on financial aid. And funds are awarded based on financial aid, not age, so students of all ages should apply.
Some students worry that the form is too difficult to complete, but the Department of Education has worked to make the process easier than ever. The FAFSA can be completed on paper or online, and many sources of help are available. If your high school counselor or the financial aid office at the school of your choice is unable help you, the Department of Education has provided a toll-free number for assistance. Students who are filling out the online form may also seek assistance from a customer service representative in a real-time, private online chat.
When Should I Apply for Financial Aid?
Prospective college students should fill out a FAFSA during the final semester of their senior year, and again every year that they are in college. Even if you have been denied financial aid in the past, it's possible that you will be eligible in the future, so take the time to complete the form each year to learn your options. If you have completed the FAFSA online, your profile will be saved and many of the questions will be automatically filled for you to make the process easier.
Federal financial aid can make college a realistic option for many students who would otherwise be unable to fund their higher education. Applying for financial aid is simpler than it may appear, and can make an enormous difference in preparing for your future.
Sources:
https://studentaid.ed.gov/sa/fafsa
https://fafsa.ed.gov