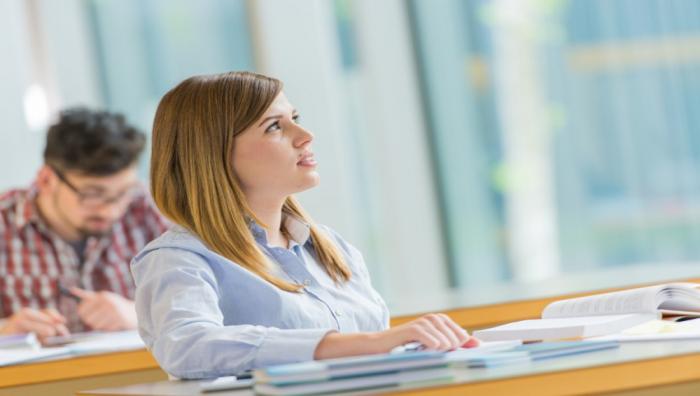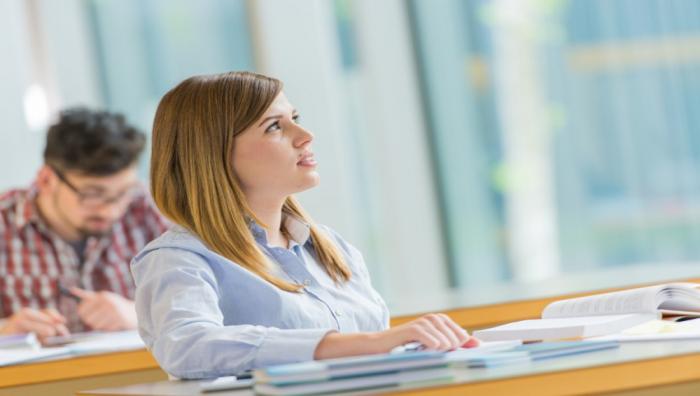 Earning a Teaching Certificate
Teaching is a wonderfully rewarding career path that many people choose to pursue. There are numerous ways to enter the teaching career field. Earning a teaching certificate from an online school or traditional college or university is a great way to jump start a teaching career. These certificates demonstrate that an individual has learned the fundamentals of academic instruction, classroom management, and all the other skills that successful teachers need to have.
%%linkad1%%
A Certificate Instead of a Degree
Earning a certificate is a valuable alternative to pursuing a full four year bachelor's degree in education or teaching; this is a good way to enter the work force quickly instead of spending many years in school. Certificates in teaching and numerous other subjects are available from a wide range of traditional colleges and universities, trade schools, technical schools, online schools, and other institutions of higher learning. The scope of these certificates can vary from one institution to another. Prospective students should take some time to investigate the various programs available; this will help students select the program most likely to support their individual career goals.
A teacher certification can also be post-graduate education sought by people who wish to expand their professional skills to include education. This is a good option for prospective students who have already had some workforce experience and who wish to become more competitive. Updating an existing educational skillset to encompass current strategies and techniques can demonstrate dedication to long term career development.
Choosing Your Education Program
To get a high quality education and to remain professional competitive in the work force, prospective students should choose to pursue a teaching certificate or graduation certificate from an organization that is state-approved. Ideally, you should choose a certificate program that focuses on the educational subjects that you wish to teach. These subject areas can include:
Computer science
Mathematics
Earth sciences
Biology
Chemistry
Physical education
Art
Music
Alternative Teaching Certificate Programs
Teacher certification programs will often focus on preparing educators to teach elementary age students or secondary age students in junior high schools and high schools. This is because most teachers find employment elementary, junior high, and high schools. However, qualified teachers are needed in many different areas. There is increasing demand from parents and from established teachers for alternative education options for children. As a result, numerous respected traditional and online colleges are offering several different alternative teaching certificate programs. With a little searching, prospective students interested in special education, tutoring, and other educational fields can find certificates focused on these fields. However, earning a certificate alone may not qualify a student to meet the standards of professional educators set by the state they wish to work in. Becoming familiar with these standards will help prospective students more effectively plan their educational future.
What a Teaching Certificate Covers
Each institution offering a teaching certificate may define this term slightly differently and so will offer a different educational experience. Broadly speaking, there are three sorts of programs that might culminate in the earning of a teaching certificate.
An undergraduate teacher education program designed to lead to a teaching certificate will generally be included within a bachelor's four year degree program. Though each student might take more or less than four years to complete this program, a full-time course load will generally ensure that the course work is completed in this time frame. This is one of the most common ways to earn professional certification as an educator. However, a degree program and a certificate program might be slightly different; some institutions merge the two into a single program. Prospective students should compare program offerings carefully to be entirely clear on what is being offered.
Post-baccalaureate certificate programs, or certificate programs intended for people who have already earned a bachelor's degree of some kind, are popular options for people who wish to augment their existing professional education. These training programs are frequently taught at an accelerated pace in order to give students the potential to start their career as an educator as quickly as possible. Some programs are especially designed with the needs of working adults, so that students do not need to leave an established job in order to attend school. Distance learning and online schools in particular cater to the needs of working adults who have already earned a bachelor's degree.
Advanced graduate certificate degrees or add-on certificate programs are available to teachers who have already finished their fundamental education and licensure. Teachers who wish to pursue training in a specialized field or to pursue additional professional certification can greatly benefit from these particular courses. This is a good way for an experienced educator to add to an existing skill set in order to become more competitive in the job market or to take their career in a more focused direction.
Since a single institution may offer more than one of these teaching certificate options, exploring the details of each program is very important. Prospective students should also take the time to explore the prerequisite standards associated with each certificate program they are considering. These standards outline what educational background, career experience, and existing licensure might be required by each program.
Curriculum Information
The curriculum associated with a degree program or certificate course is typically available through a school's website. Colleges, universities, trade schools, and other educational institutions generally outline what students will learn in each program. This basic curriculum outline can be compared by prospective students in order to identify the educational program most likely to provide a well-rounded, comprehensive course of training relevant to their particular goals.
Advanced certificates designed to be degree add-ons are unlikely to cover exactly the same material that a basic teaching certificate course will, though in general you can expect three primary areas of study to be included in a certificate's curriculum. A teaching certificate is likely to include principles of learning, curriculum evaluation and design, cognitive development and education, and the testing and evaluation of learning methods as fundamental aspects of the educational experience offered to students. These fundamentals prepare students to successfully navigate the modern educational environment as professional educators.
Principles of Learning
Principles of learning is a subject that encompasses teaching strategies as well as learning strategies known to be most effective for the subject matter the course is focused on. Learning these discipline-specific strategies will give students the conceptual tools required to foster the best learning environment for the children and adults they will eventually instruct. Many subjects require specific teaching strategies. Mathematics and science, for instance, must be approached in a rigorous and logical manner. Principles of learning will prepare aspiring teachers to maximize students' educational potential through the application of these targeted strategies.
Curriculum Evaluation and Design
Curriculum development focuses on the selection of course materials, educational technology, and other available learning tools. These courses guide students through the design and evaluation of curriculums applicable to the subjects they will someday teach. Students will be likely be required to develop a personal philosophy of teaching and will articulate this philosophy through the development of a model curriculum.
Cognitive Development and Education
The learning needs of preschool, elementary, and secondary students vary considerably. This is because cognitive development is ongoing. This facet of teaching certificate course training looks at the way that educational strategies match up with a child's cognitive development. Recognizing how to match the needs of students with the instruction of necessary lessons is an essential skill for a teacher. Language perception, word learning, and mathematical thinking are just a few examples of the areas of cognitive development that are likely to be explored in this aspect of a teaching certificate curriculum.
Learning Method Testing and Evaluation
Finally, teaching certificate program participants will need develop and evaluate testing methods that will accurately reflect the progress made by students. Learning methods may need to be shifted to accommodate the needs of various student populations; teachers can use testing and evaluation to determine exactly which methods are most effective and which need to be changed. Program participants will gain a deeper awareness of the many available testing and evaluation tools currently in use.
Students pursuing a teaching certificate will find many exceptional training programs offered through a wide range of learning institutions. It is possible to earn a certificate while earning a bachelor's degree, while holding down a job, or while working as an established teacher. These are several types of teaching certificate available to meet the needs of a wide range of students. These training programs offer everything require to prepare students to enter the classroom as highly trained educators.