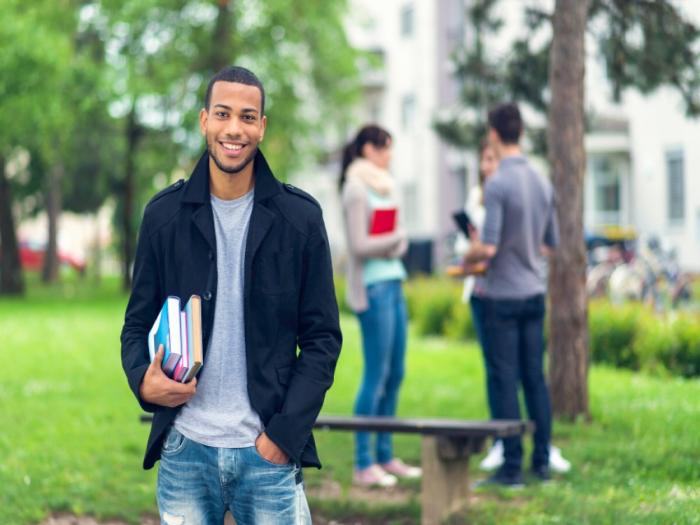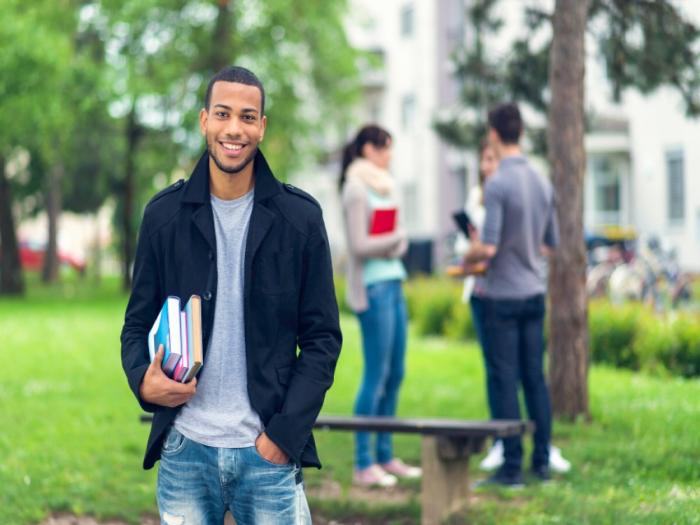 5 Methods for Paying for Graduate School
Graduate school can be an important experience both for gaining additional education, and for making professional contacts that will last a lifetime. You may have decided that you want to pursue a new avenue, or that you want to go more in depth in your chosen field. A graduate degree can elevate both your knowledge base and your experience, allowing you to flourish in your ideal environment.
While post-baccalaureate education is often important for occupational and personal success, it can be daunting to try to figure out how to pay for grad school. Luckily, there are a variety of options available that may help you get the funds you need.
1. Scholarships
Scholarships are granted by both public and private institutions. They can be extremely specific, tailored to one's ethnicity, age, occupation, hometown, and economic status. If you've decided on a particular field and school, you may want to browse listings of available scholarships to see if any of them might be a good fit. Scholarships can help you get increased confidence in your abilities, as well as monetary assistance that doesn't need to be repaid.
2. Assistantships
Many graduate schools offer assistantships to students. These can be research based or teaching based, depending on your field. A student pursuing an advanced degree in English Literature may work as a teacher for undergraduate students. A doctoral candidate in biology may assist a professor on a study. Assistantships can do a lot to boost your career, both during your program and after you've graduated. You'll gain valuable work experience while working under the guidance of professors whom you respect. Assistantships can look great on a job application after graduation, and some school programs even have tuition reimbursement along with the assistantship salary.
3. Employment Reimbursement
Many employers will pay for a worker to attend graduate school, either by paying the student's entire tuition or just a significant portion of it. Many companies offer this incentive to their employees in order maintain a symbiotic relationship that will last even after the employee has finished the program. Teachers in private institutions may receive financial assistance in order to increase their abilities on the job. Government agencies sometimes help pay for a worker's education, with the agreement that the worker will spend a certain number of years with the agency after graduation. Even if your employer hasn't specifically stated that they offer tuition reimbursement or educational incentives, it might be in your best interest to ask if such a program is available. Companies are often strengthened when their employees obtain increased education even after being hired.
4. Loans and Grants
There is a wide range of loan and grant options available to graduate students, and most graduate students will use these as part of their financial package. There are certain loans that offer fairly low interest rates, with no interest while the student is enrolled. Additionally there are certain grants that help you manage how to pay for grad school, since grants don't need to be repaid.
Perkins Loans: These loans are available to students with financial need. They have a low interest rate as well as a high overall award that in many cases covers a great deal of a student's educational expenses.
Stafford Loans: Stafford Loans are another great option for paying for graduate school, as they come with a greater maximum and not too much higher of an interest rate. However, the high loan limit $20,500, according to U.S. News & World Report, could be dangerous if you're not prepared to pay the monthly loan amounts after you graduate.
Teacher Education Assistance for College and Higher Education (TEACH) Grant: This grant is available to students who are pursuing a teaching credential. The students can be awarded up to $4,000, and they must work in low-income private or public schools for a set amount of years after graduation. These grants can be perfect for graduate students who already have an interest in serving underprivileged youth.
In addition to the options above, graduate students may also get private student loans through banks and private organizations. However, private loans can be quite costly, so one should exhaust all other funding options before taking on this line of credit.
5. Tax Credits
Some enrolled students qualify for the Federal Lifetime Learning Tax Credit when tax season rolls around. This credit deducts $2,000 from the filer's annual tax bill, and the income limits to qualify for the credit are fairly high. The U.S. News & World Report lists the adjusted gross income limit for single filers as $62,000, and the limit for a married couple as $124,000. Of course, this credit is only helpful after the student has completed some of his or her education, but the credit can help pay back expenses accrued during schooling.
Graduate school can be a great way to boost your resume and your income. Graduate students are able to focus on a particular area of interest in order to become an expert in that field. Figuring out how to pay for graduate school can seem difficult, but when you're able to find resources that work, the results can be life changing.
Sources:
U.S. News & World Report (www.usnews.com)
United States Department of Education (studentaid.ed.gov)