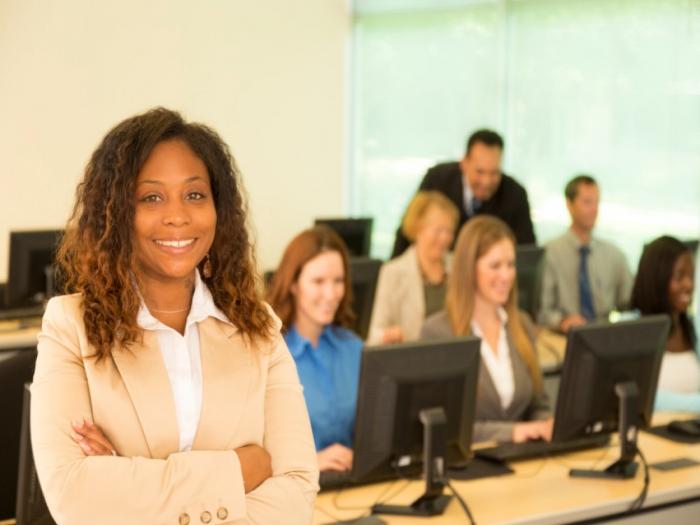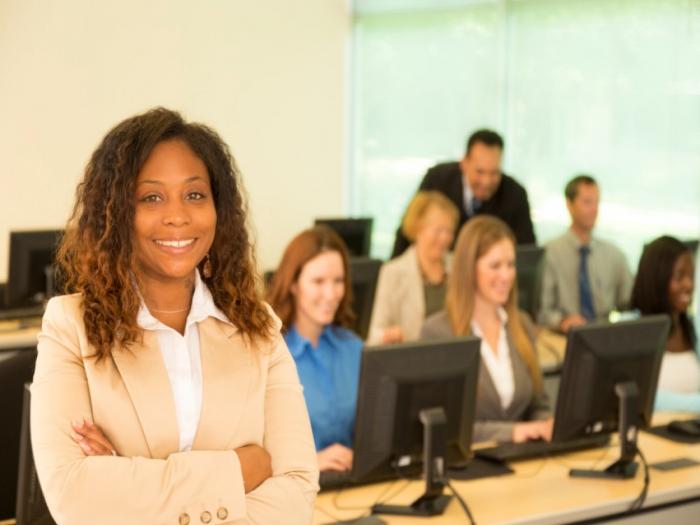 Individuals who are fresh out of high school or interested in changing career paths, and interested in pursuing a career in the finance industry should enroll in a finance degree program. The career can be very rewarding and lucrative for students who have a knack for finances, love money, and enjoy organizing and accounting for every cent. Individuals who decide to pursue this career path should be honest and have strong ethics and integrity.
%%linkad1%%
Many professionals who work in the finance industry enjoy very lucrative and rewarding careers as investors, financial managers, and more. They are also eligible to pursue entry, middle and upper-level management positions in different businesses, especially in the finance and business sectors. Because professionals in the industry help organizations and clients to manage their finances, resources and investments, an undergraduate degree is required. To determine if a career in the finance industry is a good fit, individuals need to be aware of what to expect once they enroll into a finance degree program.
Choosing a Finance Degree Program
Pursuing a higher education requires an investment of both time and money. Factors that go into determining the amount of financial obligation students have are program selection and enrollment status. Many institutions offer financial aid, scholarships, and other types of financial assistance to their students. To be eligible for financial assistance, potential students must submit an application or FAFSA (Free Application for Federal Student Aid). Students should contact any schools they are interested in to find out how much their tuition is and if there are any additional fees such as administrative, technology and more before applying. Prior to enrollment or acceptance into any finance program, students should have an idea of the education that is required and how much it costs to complete the program.
Check Accreditation Before Applying
Since there is no shortage of finance programs available, it is important for potential students to consider their options carefully. Ideally, one should pursue their finance degree online from a school that is accredited by the Accreditation Council for Business Schools and Programs (ACBSP) and other accreditation and professional organizations.
Accredited schools are held to higher academic standards than non-accredited schools. It is important not to get confused when looking at accreditations. Some schools have program accreditations, which means that a specific degree or certificate programs is accredited. Other schools are institutional accredited which means the entire institution is accredited. Also, individuals should not forget to check if a school they are interested in holds regional or national accreditations.
Attending an accredited school helps to ensure that students receive a quality education, and that any coursework and degrees that are earned are accepted by future employers and schools. Also, candidates that intend to apply for financial aid must be accepted into an accredited school in order to qualify.
In regards to finance degree programs, accreditation is often granted by the Association to Advance Collegiate Schools of Business (AACSB) and Accreditation Council for Business Schools & Programs (ACBSP). To learn more about accreditations and to find out which finance degree programs are accredited, research the US Department of Education's (USDE) school accreditation database.
Finance Degree Education
Students seeking to earn their undergraduate degree in finance can choose to earn an associate's degree or a bachelor's degree with a concentration in finance.
Finance Associate's Degree
The associate's degree program provides students with a strong foundation in accounting, business practices and management, economics, math, and finance. Students learn the basic concepts and principles that will help them to secure entry-level employment in banks, schools, and investment firms. The curriculum provides students with vital skills that are necessary for them to identify regional and global economic trends and financial strategies so they can be successful in the finance field. Professionals who have an associate's degree in finance are able to help people take an in-depth look at their financial situation and identify the steps they need to take to improve it.
To get started, individuals could consider completing their courses online. Many schools offer the same degree on-campus program through online methods. Students who have other obligations or schedules that do not make it possible for them to attend classes on campus, will find it more beneficial to enroll into an online or distance learning finance program. Once enrolled, students need to complete 60 to 64 credits. Students can choose to between earning an Associate of Science (AS) or an Associate of Applied Science (AAS). The AS is designed for students who plan to continue their education by pursuing a bachelor's degree in the field. The AAS is for individuals who want to get a head start on their career and start working immediately after graduation. Ultimately, students who earn an associate's degree gain valuable critical, analytical and intrapersonal skills that will enable them to be an asset to their employer.
Common employment opportunities for individuals who hold a finance associate's degree include:
Loan processors
Bankers
Financial planners
Retail managers
Undergraduates who are interested in pursuing upper-level management positions should consider enrolling in a bachelor's degree program.
Bachelor's Degree in Finance
A finance bachelor's degree program is where students will be able to identify areas in the industry they excel and want to specialize in. By focusing on a narrower aspect in the field, students can learn valuable skills that enable them to seek out rewarding careers in their chosen area of expertise in the future. Classes that are often required for students enrolled in the bachelor's degree program include financial and business management, marketing and institutions, and portfolio and investment management. In addition to completing all core requirements, students may also be required to complete a capstone class, such as a business project in order to graduate.
This program is designed to equip students with the necessary skills and knowledge they need to create financial reports, process data, and allocate an organization's finances and resources appropriately. It is a four-year program that can be completed in less or more time depending upon the student's learning style and schedule. To graduate, students need to earn at least 120 credit hours.
The curriculum includes a combination of general and common finance education courses, such as English, humanities, accounting, marketing, organizational behavior and math. Finance specific courses include investing principles, risk management, and managerial finance. Individuals who earn their bachelor's degree have a broad skill set that opens the door for many opportunities within the finance industry. Individuals could choose to become analysts, financial managers, underwriters, financial advisors, and more. Others may choose to continue their education to earn their master's degree.
MBA in Finance Degree
Entry into a master's degree program requires applicants to have taken the GRE or GMAT and hold a bachelor's degree. Additional undergraduate coursework may be required. Some schools also require applicants to have at least one year of business and finance experience in order to be accepted into the program. An MBA program expands upon the foundation that was provided in the bachelor's degree program. Graduate students will take advanced level courses in business, finance, and accounting. They can also expect to take courses in international and corporate finance. Students who successfully complete the master's degree program may decide to pursue the highest degree possible in the field, a Ph.D.
Students in the finance MBA program have a variety of specializations to consider. Students may choose to focus on finance and business principles or financial policy and financial instruments. Depending on the area of concentration, students will be expected to choose elective courses, such as cooperate financial policy, theory, and bond markets, or have to stick to a more rigid course curriculum. Students also need to complete a thesis before completion.
At its core, the MBA program provides students with a thorough understanding of how to successfully build and manage a business. Students learn to lead, communicate, delegate, and make decisions to manage employees and organizations. They are also equipped to help institutions maintain their financial integrity to improve the way the organizations are managed. Many schools require MBA students to intern in their local communities in finance-related roles. Other schools may require MBA students to attend seminars or campus-based workshops. Upon graduation, students are prepared to pursue a variety of financial and business roles in the regional and global communities.
Individuals with an MBA can pursue employment as brokers, analysts, advisors, and financial managers in the finance industry. They work in a variety of settings, including financial institutions, hedge funds, and corporate finance. Once they gain experience in the field, they can then branch off to start their own businesses and work as consultants.
Finance Doctorate Degree
To be accepted into a Ph.D. program, individuals must hold a bachelor's and master's degree in the finance and have some financial industry specific experience. Students pursuing a Ph.D. must be able to successfully apply the knowledge and skills they acquired while they were enrolled in the bachelor's degree programs. This can be done by passing all tests that are administered at this stage of their education, completing a dissertation and a unique research project. Graduates of this program are able to demonstrate and apply their expertise and advanced skills and knowledge to their career of choice in the finance industry. These roles range from consulting, teaching, investments and research.
Doctoral program students take advanced level finance concentration courses while developing and fine tuning their research skills. It takes most Ph.D. finance majors at least three to eight years to complete their studies. To obtain a finance Ph.D., students must complete 10 to 20 classes, write and successfully defend their dissertation, and teach an undergraduate class. Some students may take longer or less time to meet these requirements depending on their work, family obligations, and school schedule.
Individuals with a finance Ph.D. can pursue teaching and consulting positions within the public, private and government sectors. They can also seek out corporate, administrative and supervisory positions as well.
Finance Certificate Requirements
Many schools offer an online certificate program for anyone who is interested in a career in finance. The finance certificate program is a great option because it does not require the same amount of commitment as the finance degree program. The certificate program also makes it possible for individuals to advance their career without earning a higher degree right away.
Keep in mind that many employers require finance employees to maintain certain certifications and credentials. The certificate program allows professionals who are already working to continue their education to increase their marketability and expertise while gaining or maintaining their credentials.
Finance certificate programs require less time to complete. On average, students finish within 10 to 12 months. Some students finish faster while other take longer depending on their personal obligations. The certificate program requires students to complete 12 to 18 credit hours of coursework. The program is also available at the undergraduate and graduate levels
Acceptance into the undergraduate finance certificate program requires applicants to have a G.E.D. or high school diploma. Acceptance into the graduate finance certificate program requires a bachelor's degree.
Undergraduate Finance Certificate
Students who pursue the undergraduate finance certificate option learn about the basic concepts and principles of the finance the industry. Courses they can expect to take include risk managements and investment and asset management. They learn how to open and manage portfolios while evaluating the needs of their clients. They also learn how to make strong decisions, and use their analytical and critical thinking skills to communicate verbally and nonverbally in an effective manner.
Graduate Finance Certificate
Graduate students who are already employed in the field can further hone their skills and knowledge by enrolling in the certificate program. Since graduates often have specialized areas of interest, they can focus more on their specification while learning about investment theories and practices, accounting, and financial institution management.
Outlook for Certificate Holders
Individuals who earn a finance certificate can pursue rewarding careers as brokers, hedge fund investors, analysis and investment professionals. They can also take advantage of the many professional development cases, workshops and seminars that many organizations, such as the American Academy of Financial Management (AAFM) offer.
Here is a brief overview of several popular finance certifications:
Certified Managerial Accountant – The CMA certification is a designation that many financial professionals who specialize in accounting and bookkeeping pursue. Individuals who hold this certification have advanced knowledge of accounting methods, financial planning, operations, management and professional skills and ethics.
Actuary Certifications – The AC certification covers risk management for businesses and organizations. Although most financial professionals are well versed in assessing risks and returns, professionals who hold the AC certification are extremely proficient at risk management and are considered to be experts.
Chartered Financial Analyst – The CFA certification is for finance professionals who specialize in investments. Individuals who hold this certification are highly experienced at managing all aspects of portfolio management and analysis. This certification is one that is held by many upper-level and advanced career financial professionals.
Career Outlook for a Finance Major
Ultimately, the finance and business sector is a great option for individuals who want to gain a better understanding of the financial industry. However, prior to making the transition, individuals should make sure they are ready to commit to a career path that involves a lot of hard work and dedication. The career outlook for finance professionals is steady. While some areas in the field as not as healthy as others, some areas such as personal financial advisors, event planners, and research analysts are growing tremendously. With the right mindset, skills and credentials, entry level professionals can expect to make upwards of $67,000 a year. Individuals who hold advanced finance degrees can expect to make upwards of $110,000 a year.
Professionals in the finance industry come from all walks of life. Some individuals decided they wanted to work in the field straight out of high school. Others decided to change career paths. No matter the reason, finance professionals enjoy the rewards of working in a mentally challenging field. There are so many different career paths to choose within the business and finance sectors that individuals can work in many different capacities depending upon their interests, education, and skills. Among the many options, positions in administration, financial management, and teaching are the most popular.
Common entry-level positions such as analysts, financial managers, and HR generalists require a mix of experience and a bachelor's degree. Even though most of these employers prefer candidates who hold an undergraduate finance degree, many are willing to consider individuals who also hold degrees in business administration, economics and mathematics. Senior level positions, such as investment bankers and brokers, portfolio managers, and corporate finance require a master's degree or higher.
Below are a few popular career paths finance degree holders can choose from.
Finance Administration
Administrative services and human resources managerial positions are tasked with managing a business's day to day operations. In a given day, professionals can expect to hire and fire employees, purchase supplies and manage financial records and supplies. They may also oversee specific departments and manage employee benefits and compensation as well.
Management
Purchasing manager positions are tasked with purchasing products and services for their employers. These goods may be purchased for use within the organization or to be sold in a retail capacity, Purchasing managers are skilled and adept at brokering deals to ensure the organization continues to do business with its vendors for the best price possible.
Analysts
In the financial industry, analysts work in many different areas. They can be finance, budget or personal analysts. Budget analysts work in a consulting capacity with businesses to help them better manage their funds. They also can delegate which entities receive funding and projects and which ones do not. Financial analysts work with businesses and personal clients to help them improve the way they manage and appropriate their money and funds. They create reports, purchase insurance and assess risks while developing investment strategies that will provide maximum return on investment for their employers and or clients. They analyze the financial situation of their clients or organizations they work for and develop short-term and long-term plans.
Individuals who are interested in this degree should research their options carefully. Finances, goals, class schedule and personal obligations are all factors that need to be considered. Many schools offer online course options to make earning a finance degree or certificate much easier.