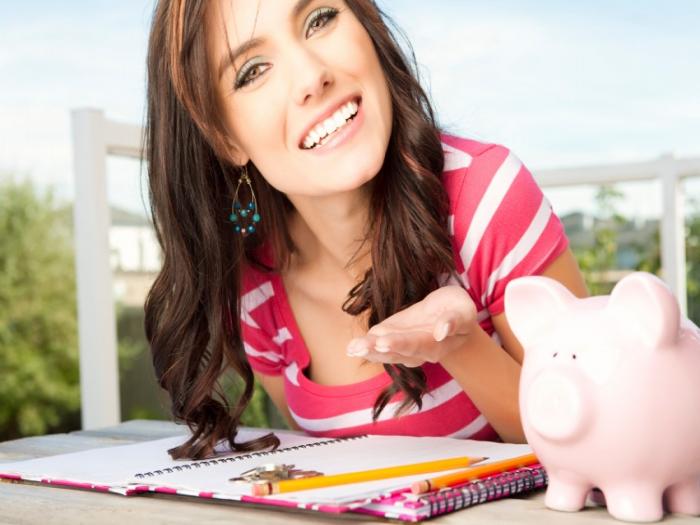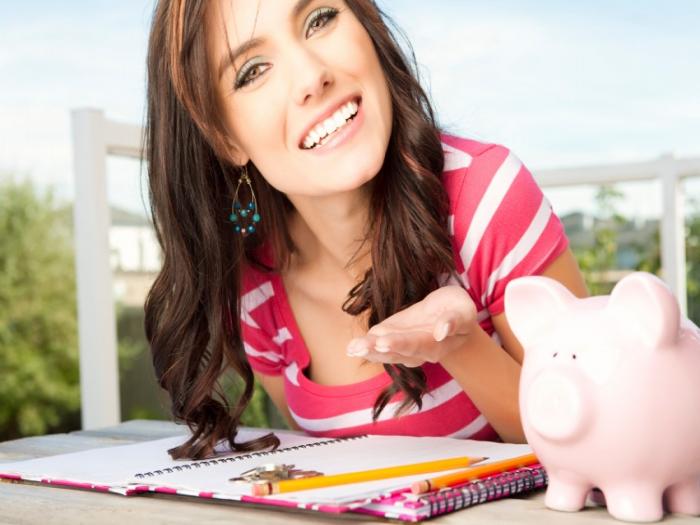 Your Guide to How Financial Aid Works
Getting into college requires hard work and dedication. You have to maintain a competitive grade point average for all four years of high school, while adding to your resume with activities, volunteer work and participation in clubs and teams. However, once you've been accepted to a university, another challenge arises. As college tuition costs continue to rise, many students worry about how they will fund their education. Scholarships, grants and student loans may be available, but getting them can seem tricky. Prospective students are eager to know, "How does financial aid work?"
Sources of Financial Aid
Many families and individuals save money to help fund a college education. If you or your family's savings are insufficient to cover the full expense, a number of organizations may be available to fill in the gap. Financial aid can come from:
The U.S. Government – including grants, loans, work-study and other programs
Your state government – may provide grants and other forms of assistance
The college you choose to attend – may offer scholarships and other financial aid
Nonprofit or private organizations – offer grants and scholarships based on need, ability, course of study, or other criteria
Types of Financial Aid
Financial aid also comes in many forms. Some must be repaid, while others are free. Some are based on financial need, while others are based on academic performance, athletic or musical ability, choice of academic program, or some other qualifying factor. The main types of financial aid are:
Scholarships – Scholarships can come from a university or an outside organization, and may be based on any number of factors. Academic, athletic and music scholarships are common, but this type of aid may also be awarded for winning a competition, writing a persuasive essay, promising to enter a particular field of study or any other qualifier the organization chooses. High school and college guidance counselors can often help students research the scholarships that may be available to them.
Grants – This type of aid is based on financial need. It is a gift and does not have to be repaid. While it is awarded by the federal government, it will be disbursed by your school once your studies have begun.
Loans – This money is borrowed and must be repaid with interest when you leave school, whether you graduate or not. The terms usually indicate how much must be paid back per month, although many institutions will work with you to reduce or delay payments if necessary.
Work-Study – Federal work-study programs give students a job to help them pay for their education. The money is not considered "free", as students must work to receive it, but it does not have to be repaid.
FAFSA and Other Forms
The first step in applying for most form of aid is filling out a Free Application for Federal Student Aid, or FAFSA. This document should be completed during the final semester of your senior year, and is the most important form you will deal with in your search for financial aid. Filling out a FAFSA is free, so avoid websites that charge you for the form. Once you have completed the FAFSA, the information will be used to determine your eligibility for federal grants, loans and work-study programs. You should also consult each institution you apply to, as many have their own additional forms.
Personal Financial Information
Financial aid forms ask a lot of personal questions. It's important that you include your parents in the process and submit accurate information. Financial aid forms generally want to know about:
Your parents' income
Your parents' assets
Your parents' dependents
Your income
Your assets
Your dependents
This information provides a snapshot of your financial situation and helps determine how much money you and your parents could potentially contribute to your education, which the Department of Education calls your Expected Family Contribution.
Federal Financial Aid
Federal financial aid takes into consideration your Expected Family Contribution (EFC) and the cost of attendance (COA) at the school you have chosen to determine how much need-based aid you are eligible for. COA includes not only the cost of tuition, but also factors in the estimated cost of room and board, books and supplies, transportation, childcare and other expenses. Non-need based aid does not consider your family's EFC. Instead, it is based on the amount of assistance you've already been awarded, including need-based aid and private scholarships. Many students combine scholarships, savings, need-based aid and non-need based aid to cover their college expenses.
Uses for Financial Aid
Federal student aid may be used to cover more than just the cost of tuition. It can be used toward your tuition and other fees, room and board, transportation, books and other supplies. The money can also be used to purchase a computer or pay for care for your dependents.
By understanding how financial aid works, you could be better prepared to fund your college education. While the cost of continuing education can be substantial, the experience and the rewards may be immeasurable. Don't let the complexity of finding financial aid deter you from seeking help with your tuition.
Sources:
http://www.princetonreview.com/college-advice/financial-aid-scholarship/financial-aid
https://studentaid.ed.gov/sa/fafsa/next-steps/receive-aid