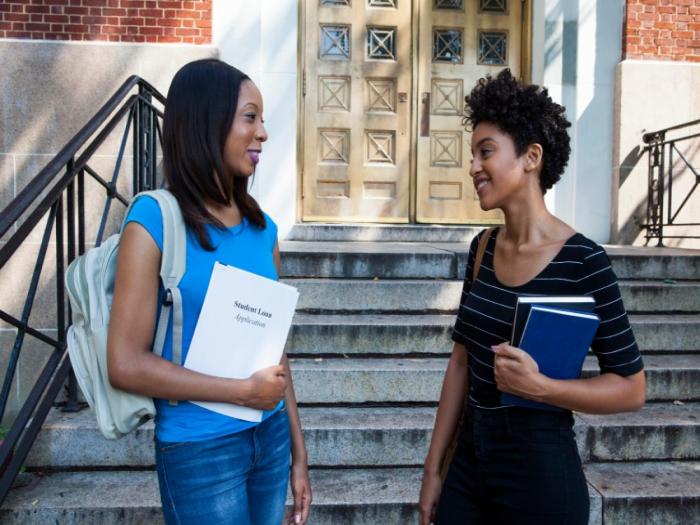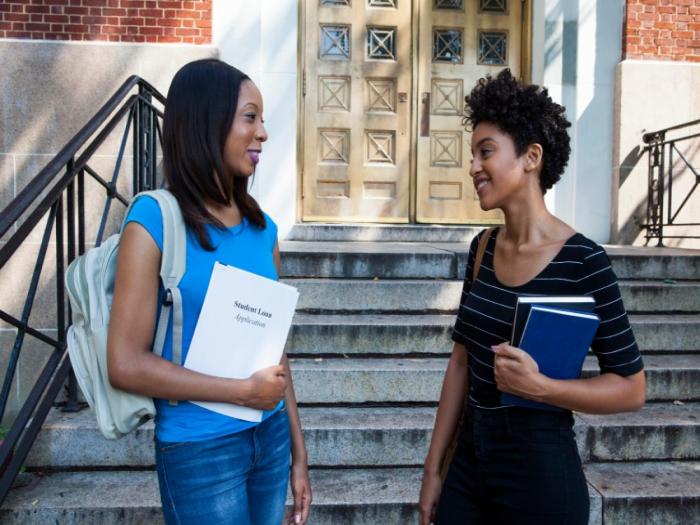 A good education is an important part of career success. Unfortunately, it can also be quite expensive. Many people have to rely on outside sources for funding their education. When savings, grants, fellowships, scholarships and work study programs are not enough to cover the costs of a degree, you may have the option of taking out federal student loans. There are three important things every student should investigate before they decide to apply for a loan:
Eligibility for federal student loans
Various types of federal loans
The basics of the application process
This guide is designed to help students learn about these topics and navigate the complexities of the student loan system.
1. Who Is Eligible for Federal Student Loans?
A wide range of students are eligible for federal financial aid. These loans are not just for recent high school graduates who plan to attend a conventional four-year college or university; federal student loans are available for people who attend community colleges. They are also available for students in career training programs and vocational schools.
The application process is designed to guide prospective students through the criteria for obtaining a loan. People in many different situations may be eligible. In some cases, a student's parents may also take out a Direct PLUS loan to help fund the student's education. The parents, rather than the student, will be personally responsible for the debt incurred as part of a PLUS loan.
2. Learning About Different Types of Federal Loans
There are currently four different categories of federal student loans:
Stafford Loans
Perkins Loans
PLUS Loans
Loan Consolidation
Stafford Loans
Stafford Loans are generally the first option to be chosen by prospective students. These loans are available to almost all students, even if they have a low credit rating. The benefits of a Stafford Loan include high borrowing limits and interest rates that are fixed. Many of these loans also feature deferral of interest as long as you continue enrollment in school. Borrowing limits increase gradually during the years of your education, with a current maximum of $12,500 for independent undergraduates in their third year or beyond.
Some Stafford Loans are subsidized by the government. When you take out a subsidized loan, the government will pay all of the interest as long as you remain in school. Unsubsidized loans have a higher borrowing limit, but the student must pay interest during the years that he or she is in school. If the student does not pay interest while in school, the amount of interest is included in the balance to be paid when he or she graduates.
Perkins Loans
Perkins Loans are need-based loans. They are designed for students with limited financial resources. When people fill out the federal financial aid (FAFSA) form, their eligibility for a Perkins Loan is also determined. Every Perkins Loan is a subsidized loan, with interest paid by the U.S. government as long as the student is in school. There are no origination fees or default fees, and the interest rate is a flat 5 percent.
PLUS Loans
PLUS Loans are taken out by parents or guardians who want to help their children with educational expenses. If parents are unable to take out these loans because of bad credit or other hardship, the student may be eligible for additional Perkins Loans or subsidized Stafford Loans.
Loan Consolidation
Loan Consolidation is available for students and families who have multiple student loan payments. By consolidating their student debt, people can make one monthly payment with a fixed interest rate, repaying their debt over a period of up to 30 years. This kind of loan is a popular option for many people who have finished their education and begun their careers.
3. Applying for a Federal Loan
Everyone who plans to apply for a federal loan should learn about the application process first. Students start this process by gathering all necessary financial information and filling out a FAFSA (Free Application for Federal Student Aid) form. The FAFSA should be filled out on or shortly after January 1st. The sooner a student applies for federal financial aid, the better chances he or she has of gaining a subsidized loan with a good interest rate. The application for a PLUS loan is separate and needs to be filled out by the parents or guardians of the student.
Once a loan has been taken out, there is additional support in place to help manage it. Each student is assigned to an employee known as a servicer. This person manages all payments and is available to answer questions about interest rates and other issues. Some loans require re-application if the student has taken a break from school or if the family's financial circumstances have changed.
Student loans can be a challenging topic. By learning more about how the system works and your options, you can get on the fast track to an affordable and rewarding education.
Sources:
https://studentaid.ed.gov/sa/types/loans/subsidized-unsubsidized
https://www.nelnet.com/Federal-Student-Loans-101/